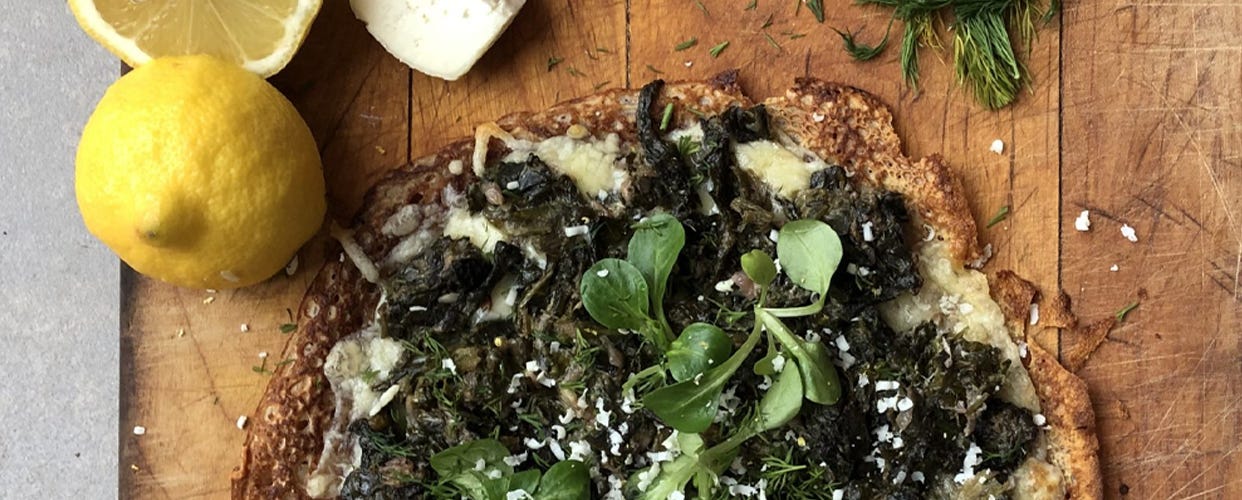 Eating well for life, by Thomasina Miers
A guest post by Thomasina Miers.
Cook, writer, TV and radio presenter, winner of MasterChef and mother of three, Tommi shares her thoughts on helping children eat well for life and a cracking savoury pancake recipe.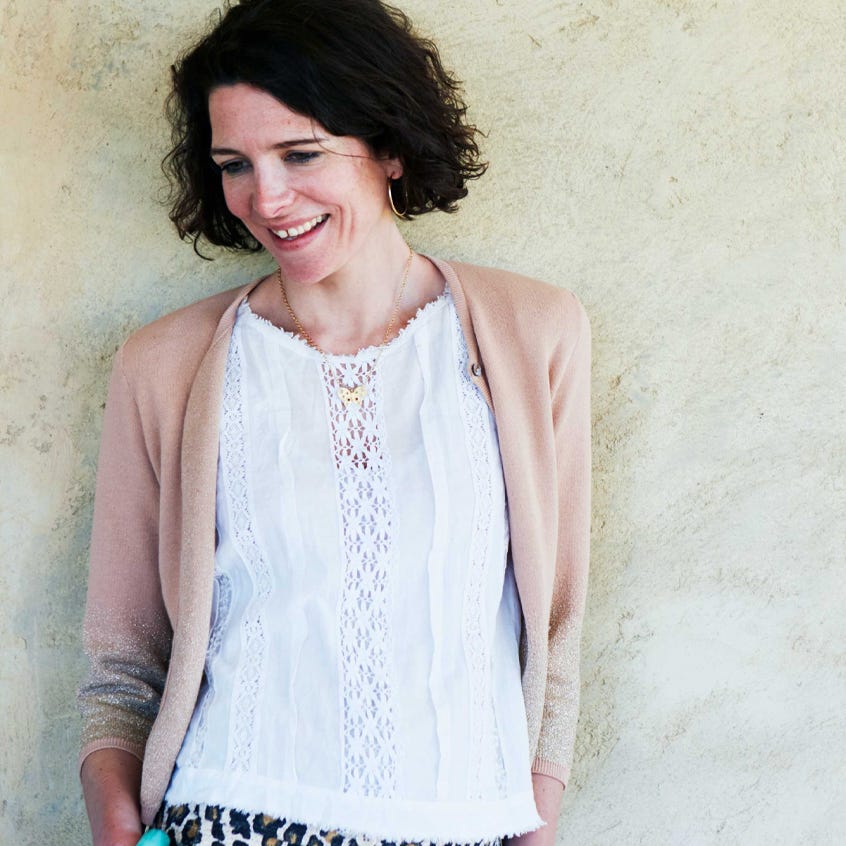 Whilst my passion for cooking started with wanting to cook, and eat, delicious food with not much thought for health, as the years have passed and I have become a parent, I have noticed how much my interest in eating and feeding my family well has grown.
This interest has coincided with an increased awareness amongst many nutritionists, cooks and medics that overall health is hugely affected by good gut health and that good gut health is bolstered by cooking from scratch with a wide variety of whole ingredients, preferably grown in good soil.
On the face of it then I was doing ok given that I devote most of my working life to cooking from scratch, but in practise, trying to encourage three young children to try new foods can be challenging and it is easy to slip into bad habits, particularly in the mornings when there is so much opportunity to overload on sugar and carbs.
Over the years I have found various ways to get my children excited about food, whilst trying to stay fairly relaxed about slipping into the world of chocolates, crisps and doughnuts from time to time (after all if I stray there, why shouldn't my children?).
These are some of my tried and tested goals that I hope will set them up to eating well for life. I use the word 'goal' carefully as in my experience making hard and fast rules about what one eats is never a good thing. If one's diet is largely good that is a great result. We have one life and getting too hooked up on 'good' food and 'bad' food feels counter-productive. And now that it is acknowledged that good fats like grass-fed butter, whole milk and olive oil are so good for us it makes eating well even more fun!

For more from Tommi, follow her on INSTAGRAM and subscribe to her NEWSLETTER.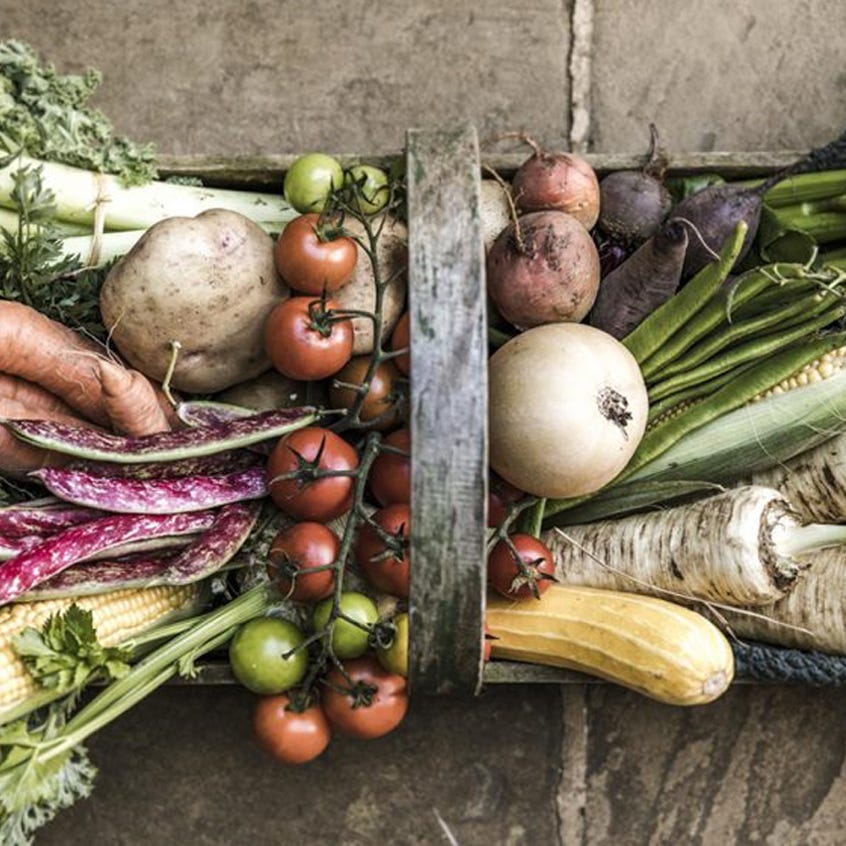 BUY MOSTLY WHOLE INGREDIENTS
I'm afraid that means we never have flavoured yoghurts in the fridge, or heavily processed cheeses, or other 'confected' foods. Natural full-fat yoghurt tastes great with honey, we always masses of seasonal fruit and veg and good quality cheese.
I try to buy organic or grass-fed when we can which is much cheaper when buying organic pulses and vegetables. There are so many options now from farmer's markets to online grocers that you can do this without breaking the bank.
GET CHILDREN INVOLVED EARLY ON
Whether this is giving them wedges of lemons or limes to squeeze over their food, herbs to taste, spices to sniff, cheeses to grate, or olive oil to drizzle, getting them thinking about seasoning and taste early on is always good.
Leading them onto cooking their own recipes will be much simpler with this groundwork.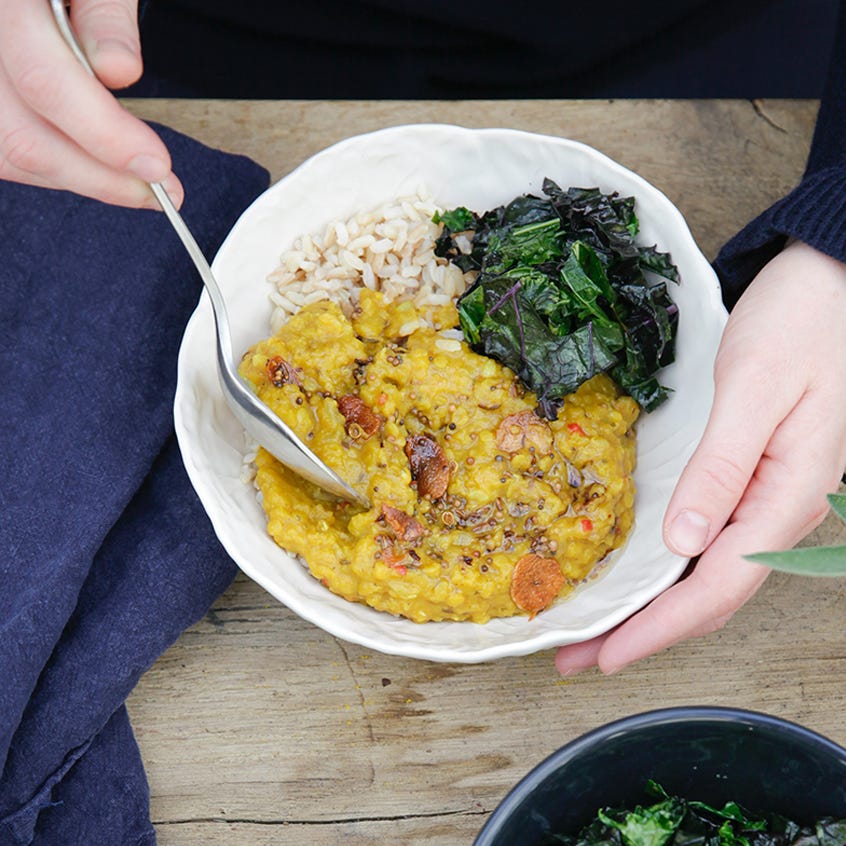 INTRODUCE NEW IDEAS
When introducing new ideas to children try with either a new ingredient OR a new dish/cuisine but not both at the same time!
Children are much more likely to try new things if they can see familiar ingredients in the new format (ie chicken in wonton; leeks in fried rice; carrots and chickpeas in a mild curry sauce) or new ingredients in a familiar format (dill in a crepe; crispy tofu in a taco; spices in a dhal).
So good luck with half-term and try to make one savoury recipe with your children if you can – but let them guide you on what they want to make. It might not seem adventurous or healthy but giving them the ownership works wonders and these are all small steps.
And if you don't have children, I hope you enjoy this recipe for open buckwheat crepes with wilted greens and ricotta anyway. I adore it.