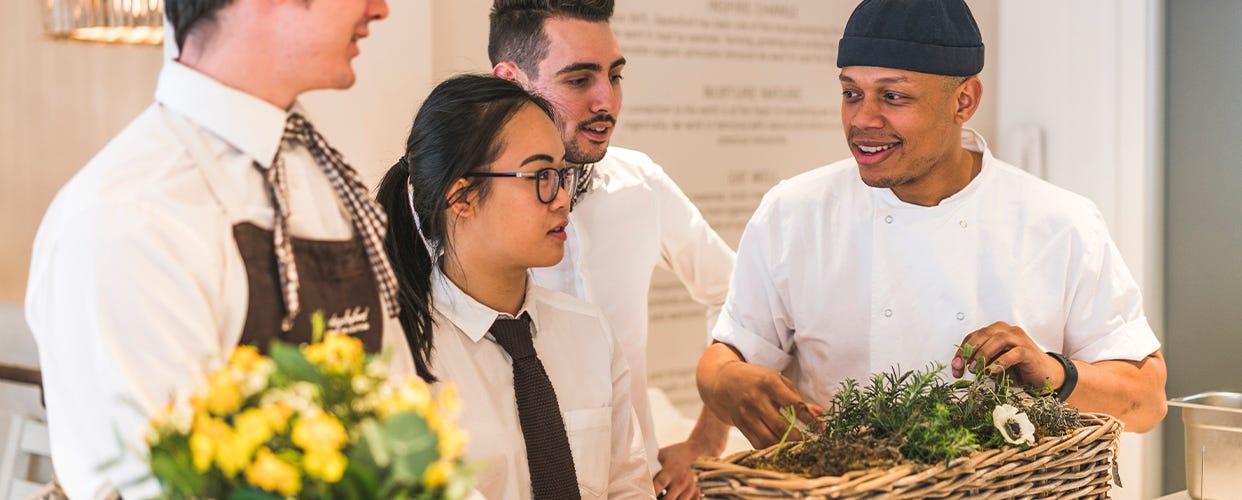 Internships at Daylesford
"Future Foodies" is a year-long, paid internship programme based at Daylesford Organic Farm.
The internship gives trainees the opportunity to get hands-on experience in nine different areas of the business, including our organic market garden, creamery, bakery, kitchens and Cookery School. Upon graduation, trainees have mastered a deep understanding and practical knowledge of how food is produced.
Future Foodies has run since 2014 and many graduates have gone on to be part of the Daylesford team, such as Agnes, Daniella, Harald and Sophie, whose case studies are explored below.
Experience is not necessary, but a great attitude and a love for food are essential qualities. Future Foodie interns must be excited at the prospect of getting hands-on with the real day-to-day workings of a sustainable organic business.
Apply for Future Foodies 2023-24 now via our Careers page. Applications close on 28th April 2023 and the internship begins in September 2023.
Good luck!
MEET AGNES, COMMIS CHEF
Graduated from Future Foodies 2022
Following the internship, I was lucky enough to have been offered a job in the kitchen and am now working full time. I can continue to walk past the cows in the morning, something that always makes me smile. The skills I have learned on the internship and the memories I have made will always hold such value to me.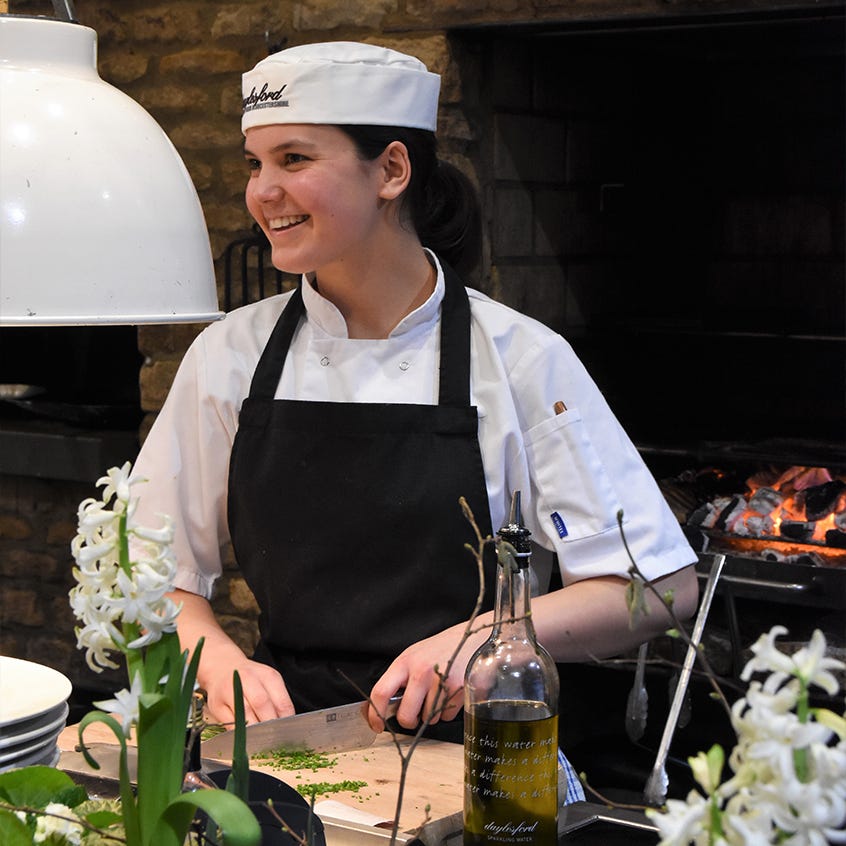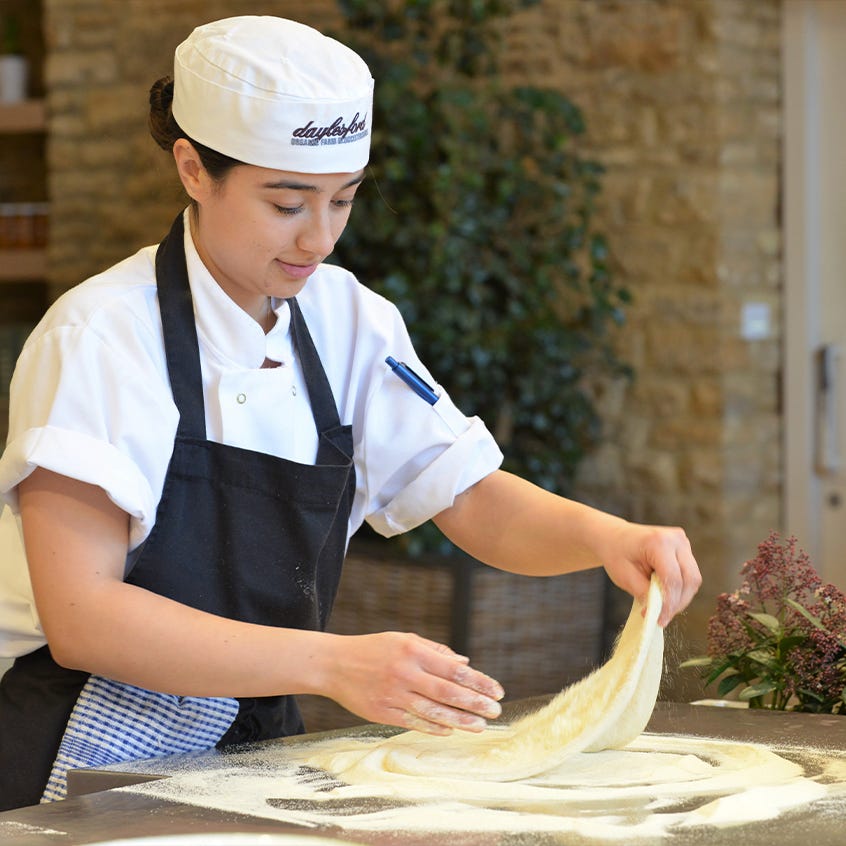 MEET DANIELLA, COMMIS CHEF
Graduated from Future Foodies 2022
Without wishing it to sound like a cliche, it was more than I ever imagined it to be. I was told to put in as much as I wanted to get out of it; I got a lot more! After finishing university, I was at a loss at how to get into the food industry. I wanted to become a chef, but I also wanted to learn about the process of food production from seed to plate and this offered it all.
MEET SOPHIE, EVENTS ASSISTANT
Graduated from Future Foodies 2022
My time spent as an intern was varied and diverse, and so much more than I expected. Once you start working at Daylesford, you realise the depth of opportunities available, and the internship is the best possible insight to this.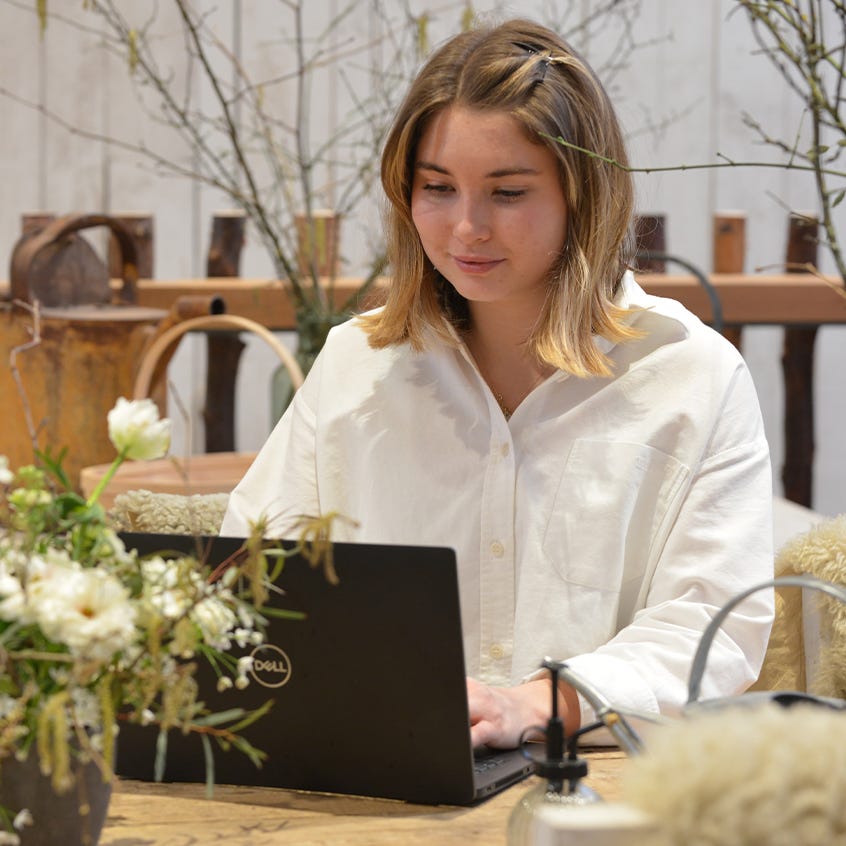 MEET HARALD, FOOD BUYER
Graduated from Future Foodies 2017
"The range and depth of experience has been vital to the work I do now as a Food Buyer for Daylesford's shops, kitchens, and production units. Hand picking over 100kg a week of mixed leaf salad in the freezing cold of February really does give you a unique appreciation of the work that goes into making great food!"