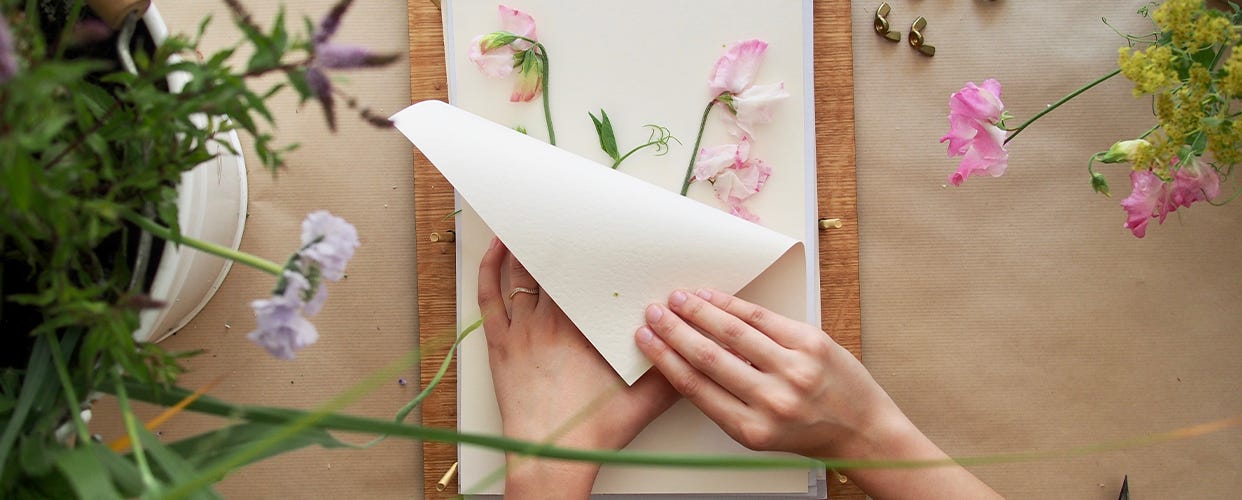 Daylesford X JamJar Edit Q&A
This spring we are excited to be launching a range of framed prints, cards, postcards and decorative items in collaboration with London-based botanical studio JamJar Edit.
Each item in the range uses flowers that have been hand-picked and pressed from our Cutting Garden at Daylesford, so every piece is unique, capturing the individual beauty and character of the stem in that moment.
We sat down with JamJar Edit founders Melissa and Amy to understand more about the artisan process behind these beautiful items.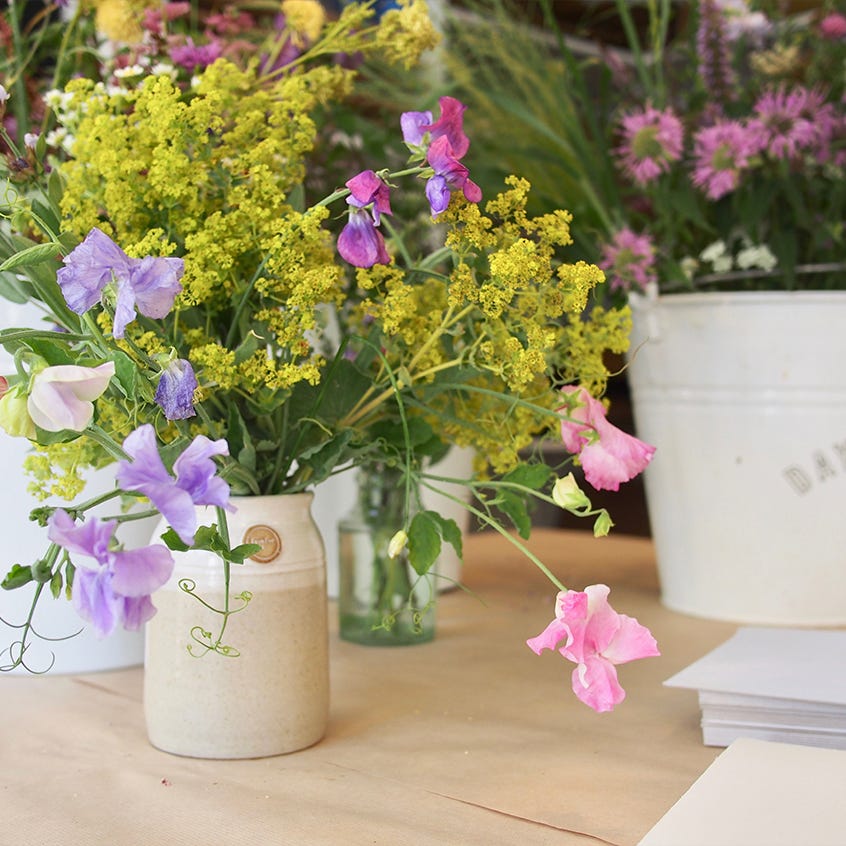 How did the collaboration between JamJar Edit and Daylesford come about?
We have worked with Daylesford many times over the past few years through our sister company JamJar Flowers, creating decorative floral designs for the Daylesford stores. Lady Bamford very generously sponsored our installation of the main entrance gate to RHS Chelsea Flower Show in 2019 and it was during the Flower Show that we did our first flower pressing workshop at the Pimlico store. When Daylesford approached us to discuss a pressed flower range we thought it was a perfect match for JamJar Edit.
What flowers were you drawn to in our Cutting Garden?
When we started pressing flowers from the Daylesford Cutting Garden for this capsule collection it was already late summer. We are always drawn to the more delicate flowers with a simple structure like cornflowers, nigella, larkspur and Queen Anne's Lace. This year we are looking forward to pressing more early spring and summer flowers from the farm too.
Why do you think there is a resurgence in interest for pressed flowers?
As people spend more and more time in front of their screens there seems to be a real desire to return to making things with our hands. Revisiting and revitalising crafts such as flower pressing seems to have touched a nerve and people find pressed flowers infinitely touching and tender. People like to spend time creating beautiful things and the fact that this process simply cannot be hurried actually increases its appeal.
What is the process for creating the pieces and aside from the flowers, what materials do you use?
You need a good flower press with blotting paper to draw out the moisture from the flowers, and card to separate the layers of flowers. You also need high quality art paper or card for mounting your flowers. Our favourite glue is a water-based craft glue called Mod Podge with a matte finish. For gluing you will need scrap paper and a paint brush. If you are going to frame your pieces use UV Art Glass to protect the flowers from exposure to light.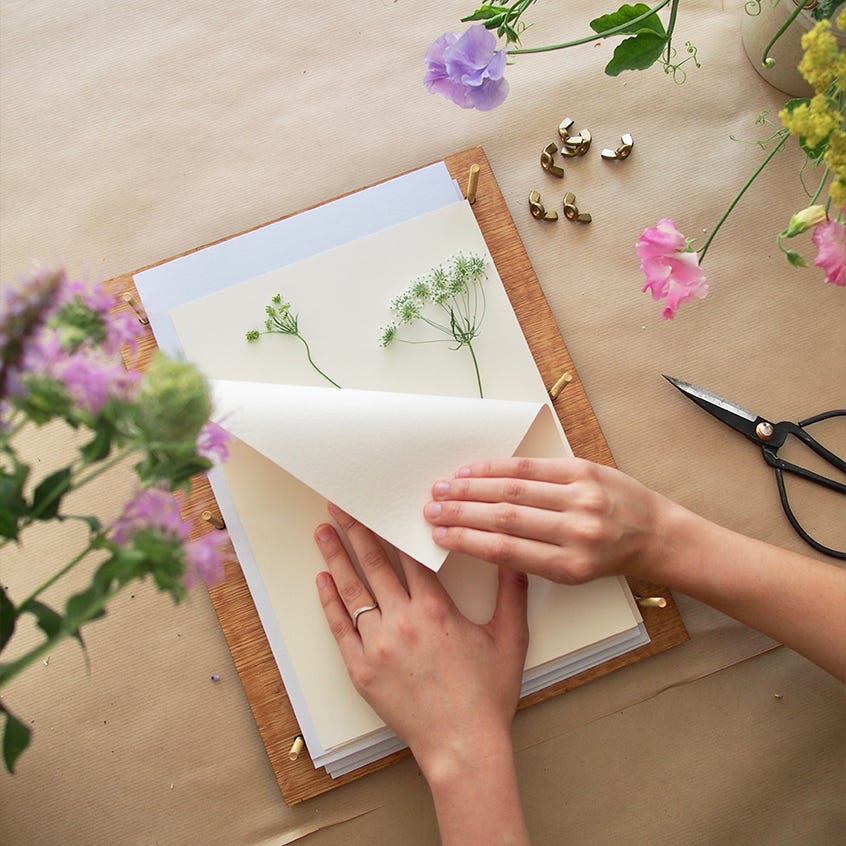 Can any flowers be pressed or are some varieties not suitable?
Flowers with a more delicate structure especially wildflowers like poppies, buttercups, daisies and violets make the loveliest pressings. Flowers like garden roses, peonies and ranunculus can be very difficult almost impossible to press unless they are completely deconstructed. The thickly packed petals tend to rot and mould before they completely dry out. However, we have had a lot of success pressing wild and single roses, and tulips which used to defeat us have become one of our favourite flowers to press, especially the more delicate wild varieties like sylvestris or clusiana.
Any favourites from the range at Daylesford?
We love the pressed flower greetings cards designed using our finest Daylesford pressings. Another favourite are our ceramic Easter Eggs decorated with pressed violas.
Would you encourage people to get creative with pressing their own flowers at home?
Definitely. The great thing about pressing flowers is that really anybody can do it. It's not necessary to be a brilliant craftsperson, the flowers themselves create the beautiful shapes, all you need is an eye for beauty, patience and manual dexterity. Another huge benefit of pressing flowers is that it opens your eyes to nature as you minutely examine each flower and select one or two beautiful specimens to press. Once a flower is cut it is already dying and only has a few days to live. By pressing it you have extended its life almost indefinitely.