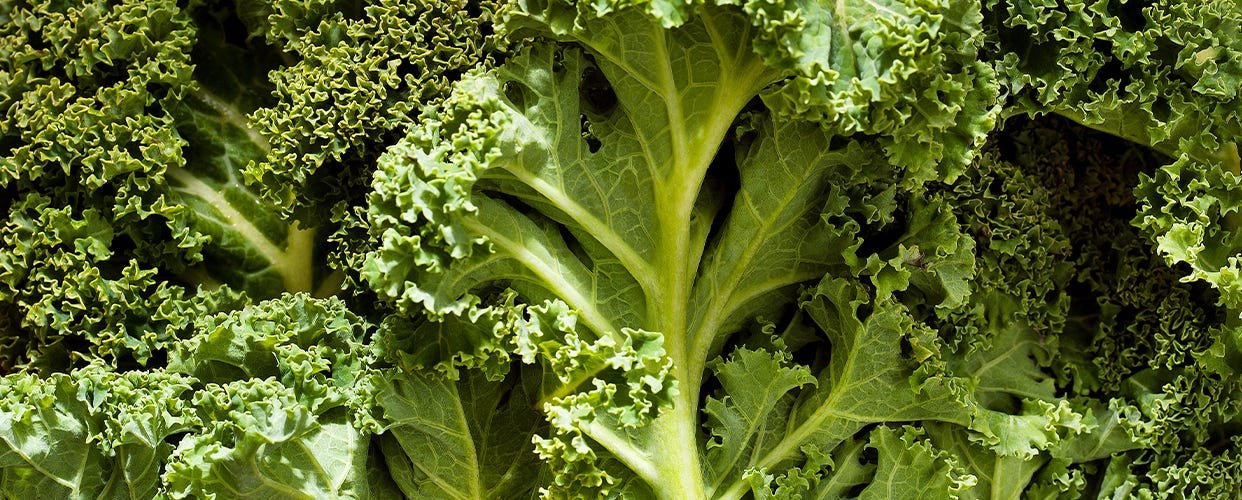 The number one crop in our organic Market Garden's planting roster is green curly kale, with more than 70,000 planted every summer. And no wonder: this versatile superfood is a great ingredient to have to hand to add colour, nutrition, texture and flavour to all sorts of dishes.
Kale is one of the most nutrient-dense foods on earth, per calorie and can be eaten both raw and cooked. Here are a few of our best kale recipes to help you enjoy it.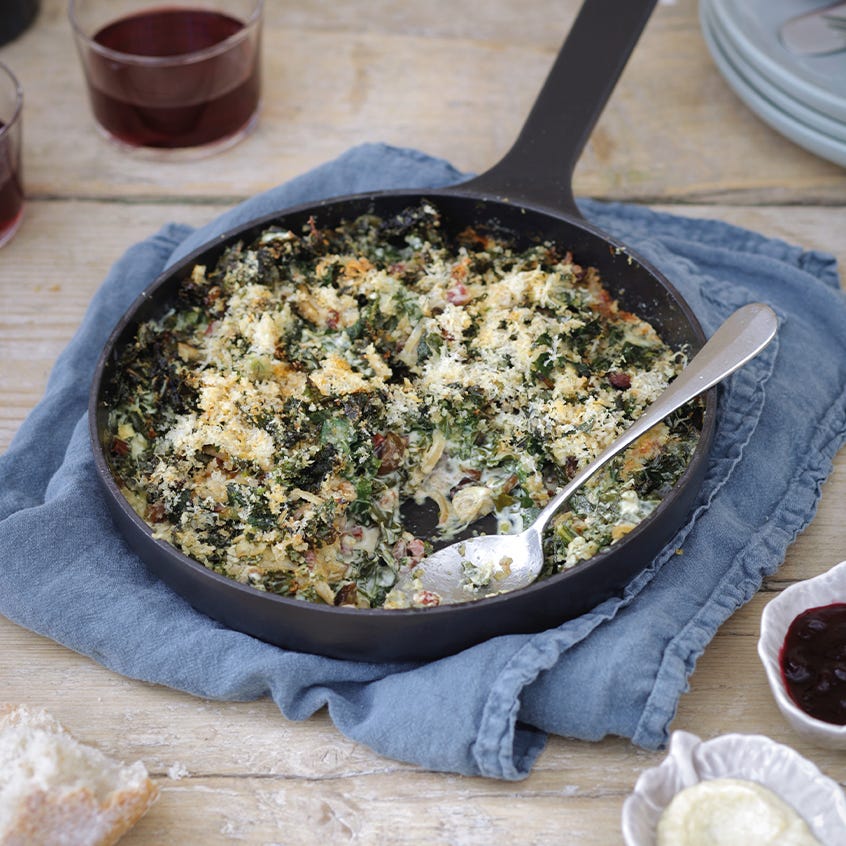 COMFORTING GRATIN
A wonderful recipe to keep up your sleeve in the colder months, this warming, satisfying and creamy GRATIN is adaptable and can even be prepared in advance.
SEASONAL SALADS
Make up a big batch of our FAVOURITE SALAD DRESSING to glug generously over kale and other winter salad leaves. It's particularly good in this RAW KALE SALAD RECIPE with shredded chicken or turkey, dried cranberries, sliced apples and candied nuts.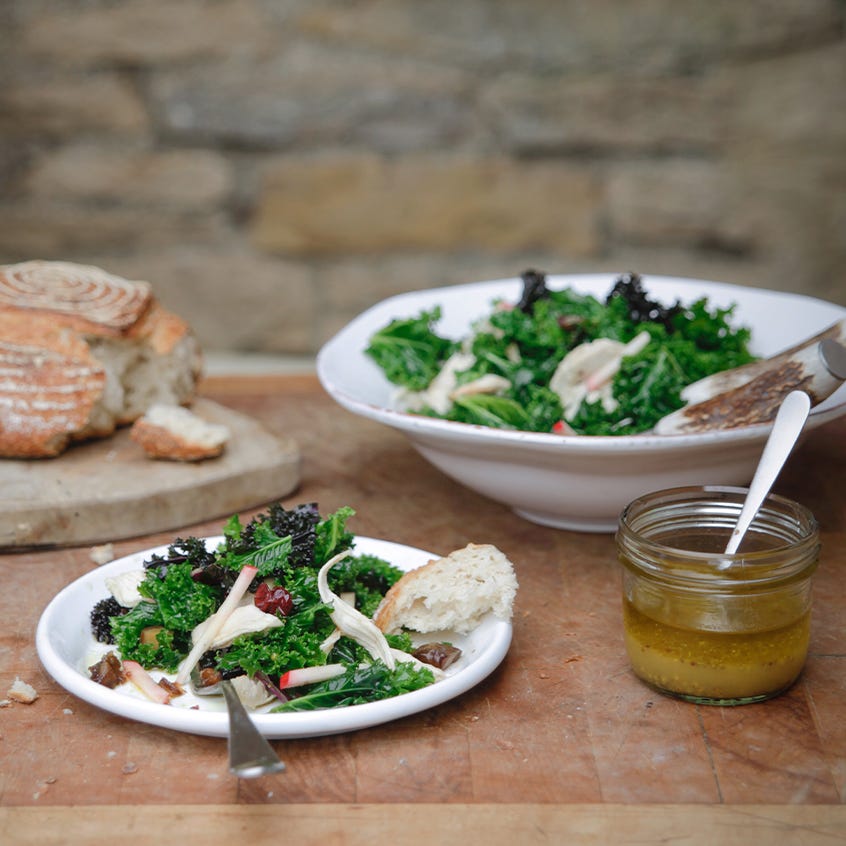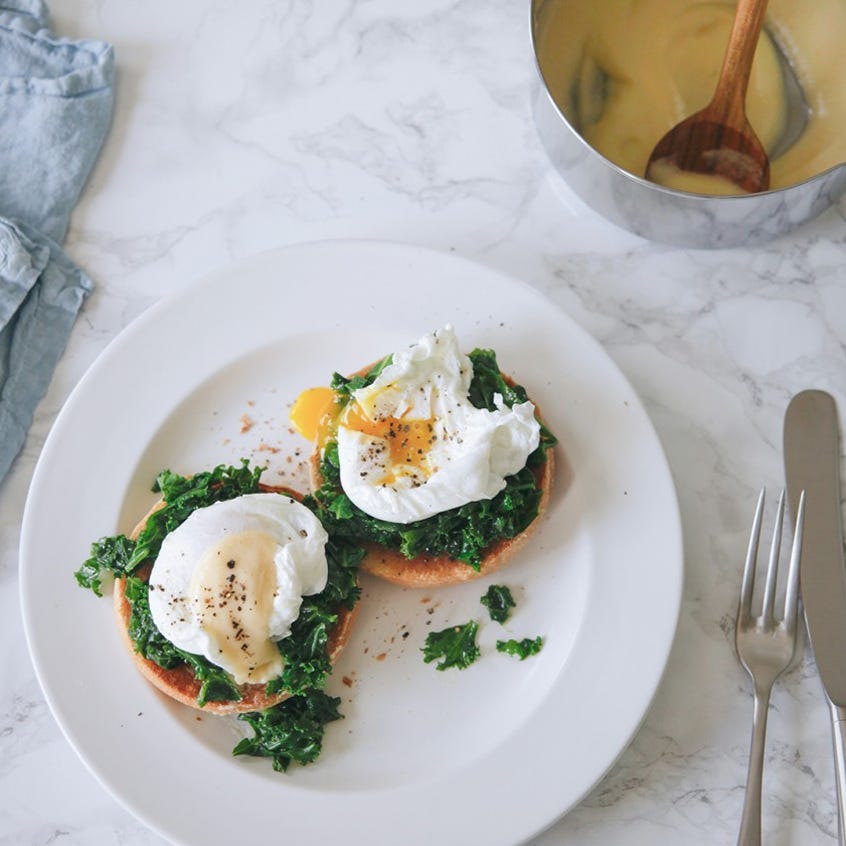 BREAKFAST LIKE A KING
No persuasion will needed for these GREEN EGGS to be gobbled up – just a velvety hollandaise sauce smothering perfectly poached eggs, toasted muffins and of course, a generous helping of wilted kale.