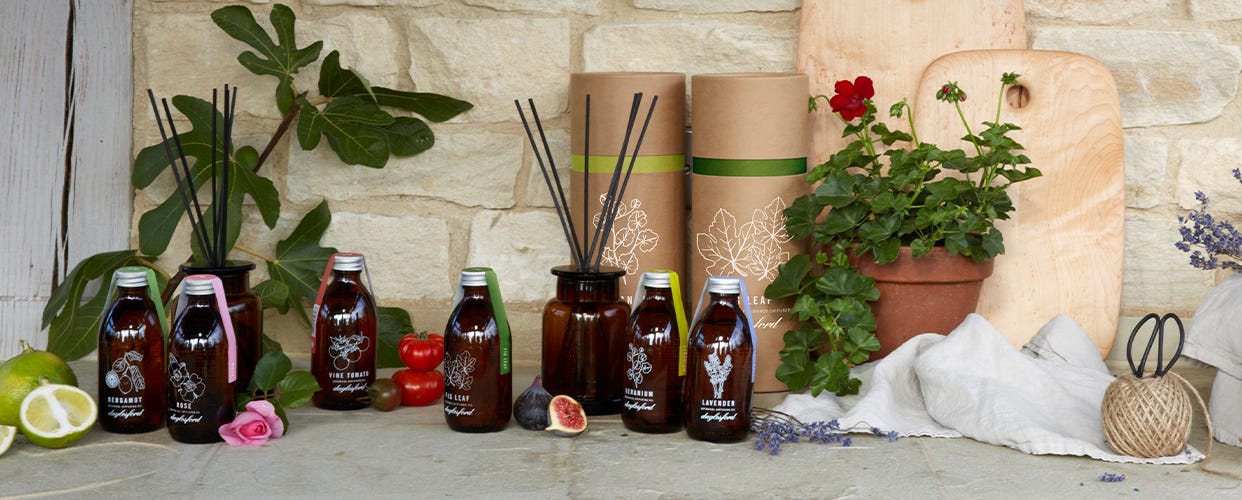 Our new botanical diffusers range
Botanical diffusers are an effortless way to bring scents that are inspired by nature into your home.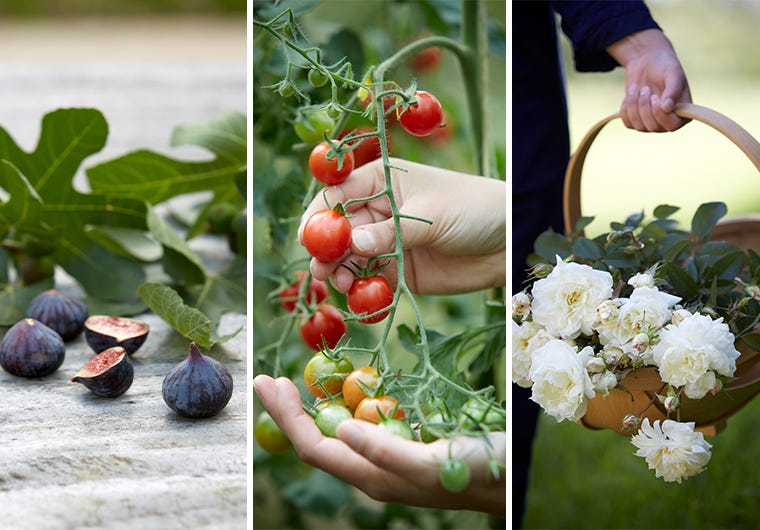 Each botanical fragrance combines carefully selected essential oils with an environmentally friendly carrier oil which is better for your health and our planet.
Made in a carbon neutral workshop in England, each botanical diffuser has a distinct fragrance that is free from artificial and harmful chemicals. Using ethically sourced and sustainable ingredients which are inspired by the nature on our organic Cotswolds farm, our botanical diffusers not only use environmentally friendly oils but come in fully recyclable packaging, too.
Choose from six scents selected in line with seasonal variations that grow on our Cotswolds farm. If you love sweet scents then try our calming lavender diffuser, or to bring the fresh scent of a wild garden inside your home, try our geranium or vine tomato diffusers. For the lovers of musky, woody scents, try our bergamot, rose or fig leaf diffusers. The long-lasting oils will subtly release their scents through our natural reeds, working their way throughout your chosen room to leave a pleasant fragrance.
Each of of our diffusers is marked with our Daylesford heart logo, certifying that it has been ethically sourced and uses sustainable ingredients. Now available online and in our farmshops, prices start at £10 for the glass bottle and reeds and £25 for the diffusing oil. View the full range here.