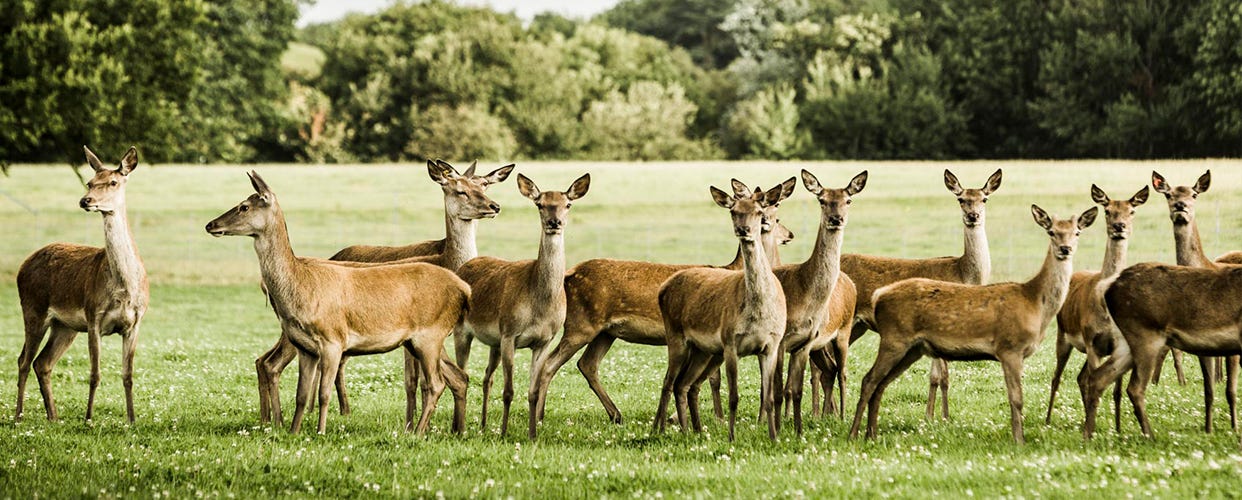 At Daylesford we are very proud to have the first and largest red deer herd certified organic by the Soil Association.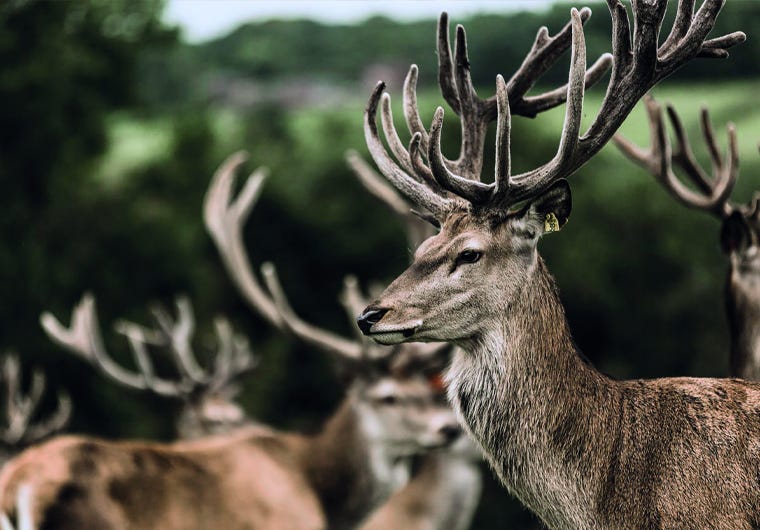 Based on our Wootton Estate in Staffordshire, our deer enjoy as wild a life as possible and are free to roam our lush organic pastures, maturing slowly and naturally as they would in the wild. As with all of our animals, we work tirelessly to treat our deer with the respect they deserve. Producing one calf per year, they enjoy a healthy forage-based diet, roaming the hills and valleys on the estate which are lined with indigenous woodland.
Giving our deer access to this unspoilt, natural land is essential and allowing breeding to take place as it would in the wild is integral to our farming practice and the health of the herd. As a result, this produces consistently high quality meat which is succulent and full of flavour.
Venison is an underrated, superb tasting, healthy choice for meat eaters. Read on to find out why.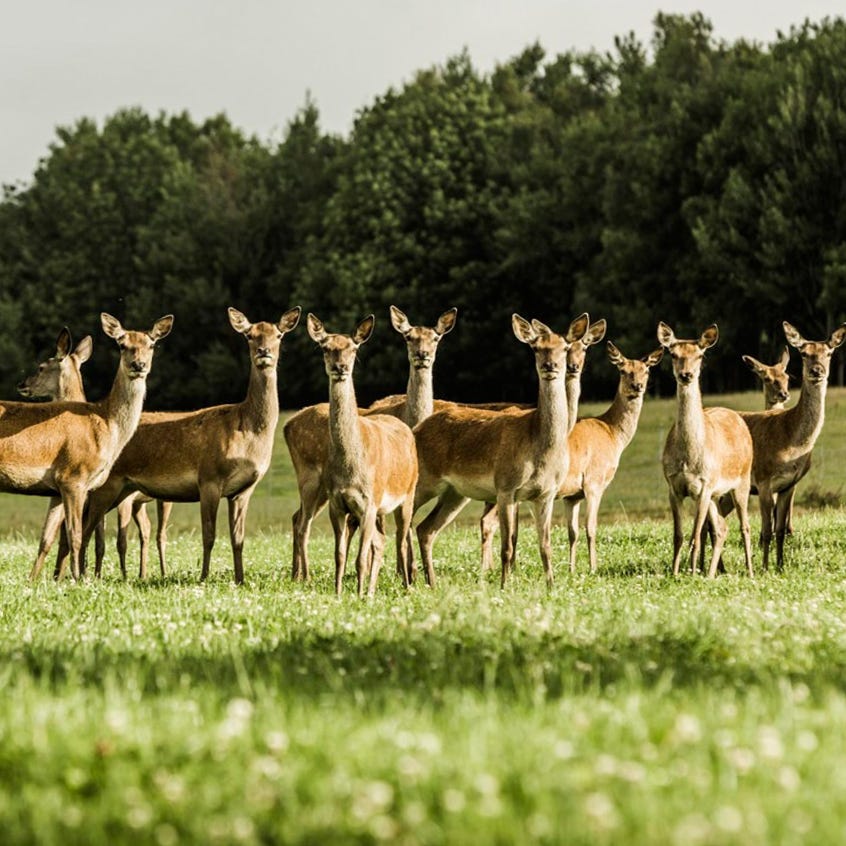 HEALTH BENEFITS OF VENISON
With twice as much iron as beef and lamb, organic venison is a nutrient-rich addition to a balanced diet. Not only does it provide this essential mineral, it is also a valuable source of the essential omega 3 fatty acids which are typically found in oily fish. For red meat lovers, or those on a low fat, low calorie and low cholesterol diet, venison ticks all of these boxes, has less fat than a skinned chicken breast and is a great source of protein containing 68% of your daily value for just 179 calories.
FLAVOUR OF VENISON
Venison has a rich, gamey flavour which stands up to warming spices such as ginger, nutmeg and cloves and peppery leaves such as mizuna or rocket if you're preparing a salad.
During autumn and winter, we recommend serving our organic venison with seasonal vegetables such as leeks, beetroot, cavolo nero, braised celery, carrots, mashed potato and roasted celeriac. As our Cookery Tutors are fond of saying, "what grows together, goes together" so autumnal ingredients that are at their best when venison comes into season will complement the flavours perfectly.
We often hear people worrying that venison tastes too strong but a well-butchered cut of fresh venison shouldn't be tough or aggressively gamey; in fact, it's very similar to beef.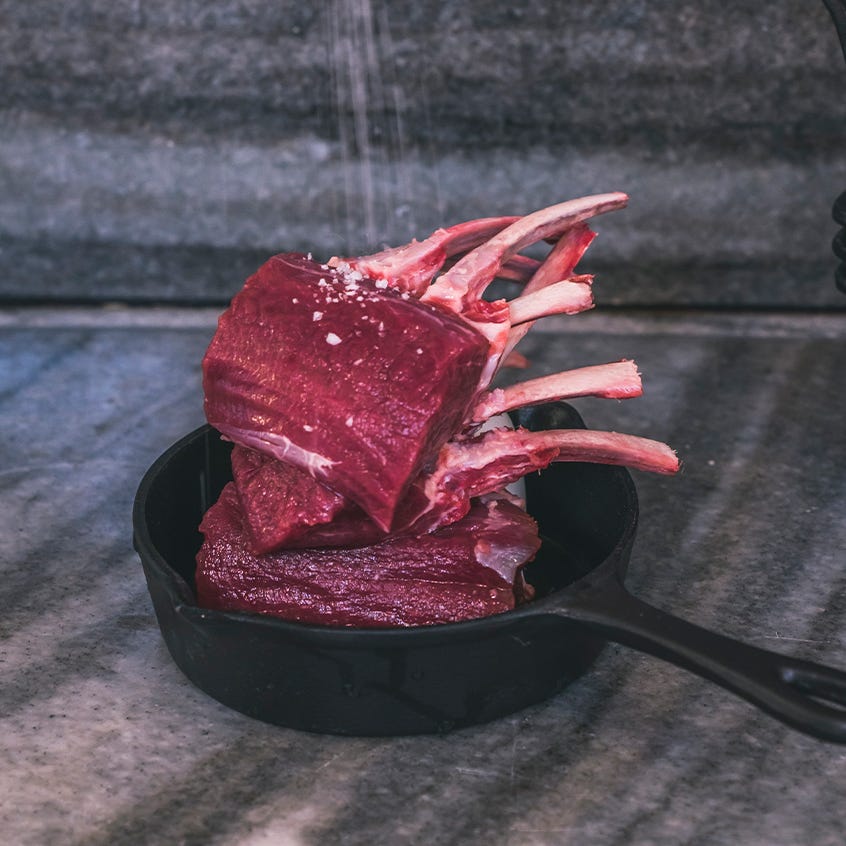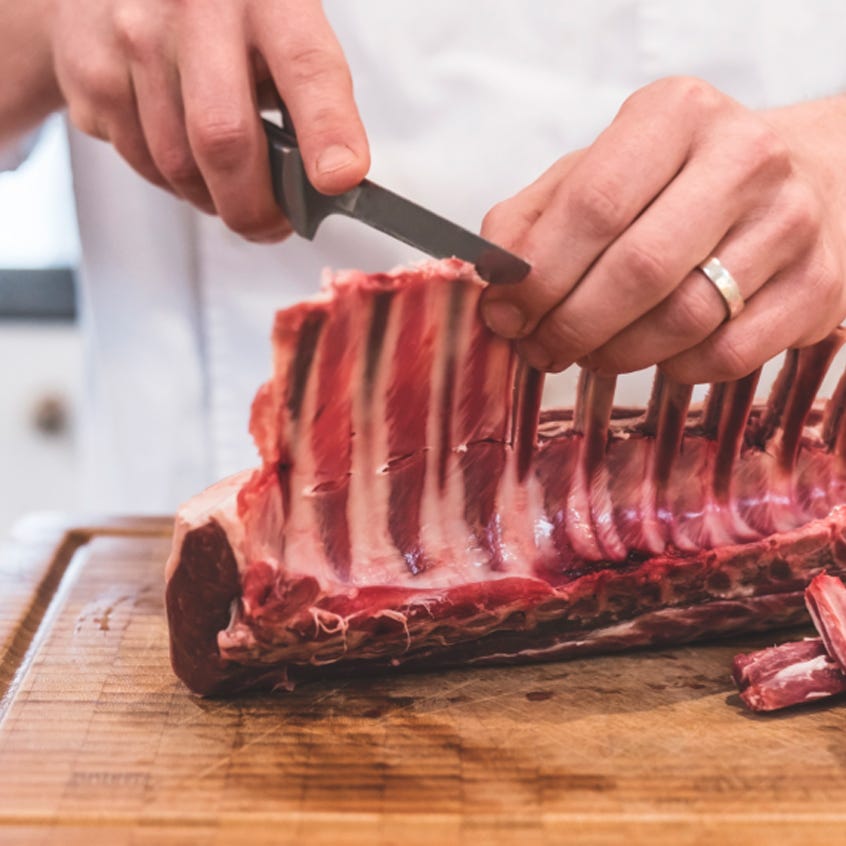 HOW TO PREPARE & COOK VENISON
Venison is as versatile as it is nutritious, with various cuts offering a multitude of cooking options; try leg and saddle for roasting, fillet and haunch steaks for pan-frying or grilling, diced meat for stews, casseroles and pies, and mince for burgers or to replace beef in traditional recipes.
As our organic venison is so lean, it is important not to overcook it. Retaining its heat well after cooking means that you can undercook the meat then leave it to rest, allowing the rich flavours to develop and the tenderness of the meat to remain intact. Try cooking venison rare or medium-rare by cooking fast on a high heat, and as with any meat, don't forget to give it plenty of time to rest before serving.
THREE FAVOURITE VENISON RECIPES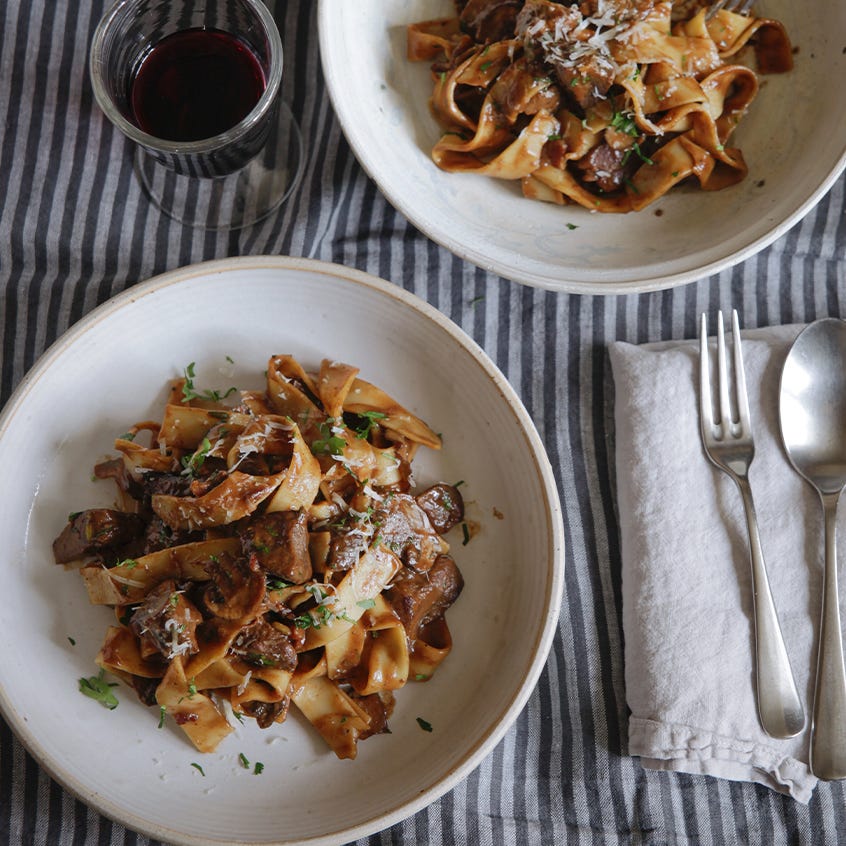 VENISON RAGU WITH PAPPARDELLE
This recipe is one we have served at Daylesford for many years, full of flavour and a firm favourite on our winter menus.
SEARED LOIN OF VENISON WITH CELERIAC PURÉE & BAKED PLUMS
This is a dish packed with the wide-ranging benefits of lean venison and seasonal ingredients at their prime.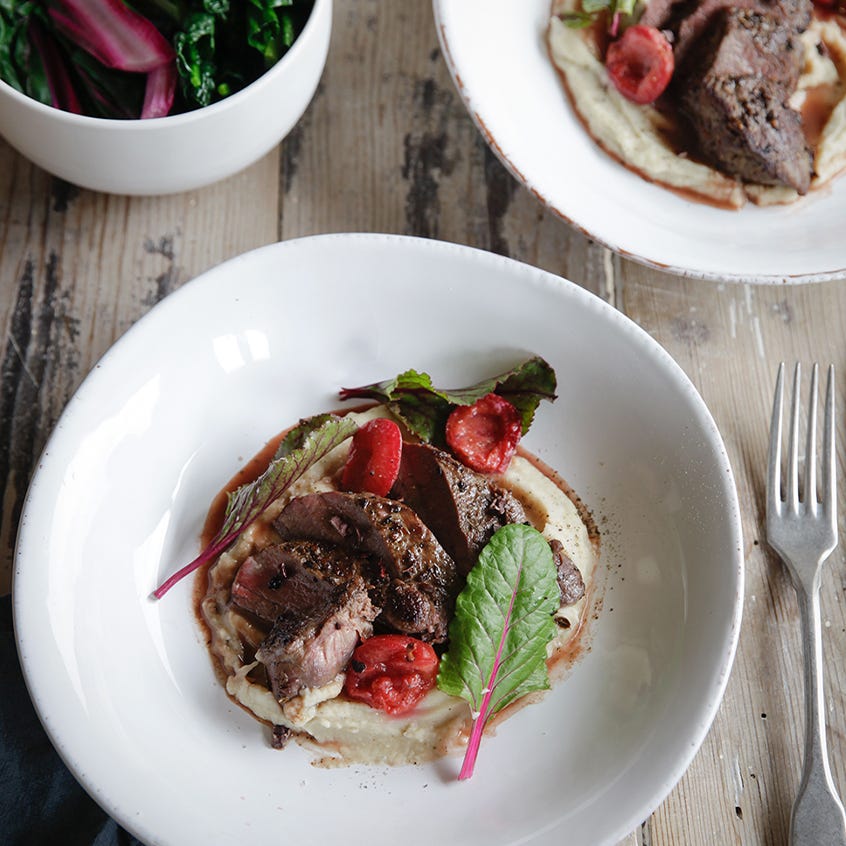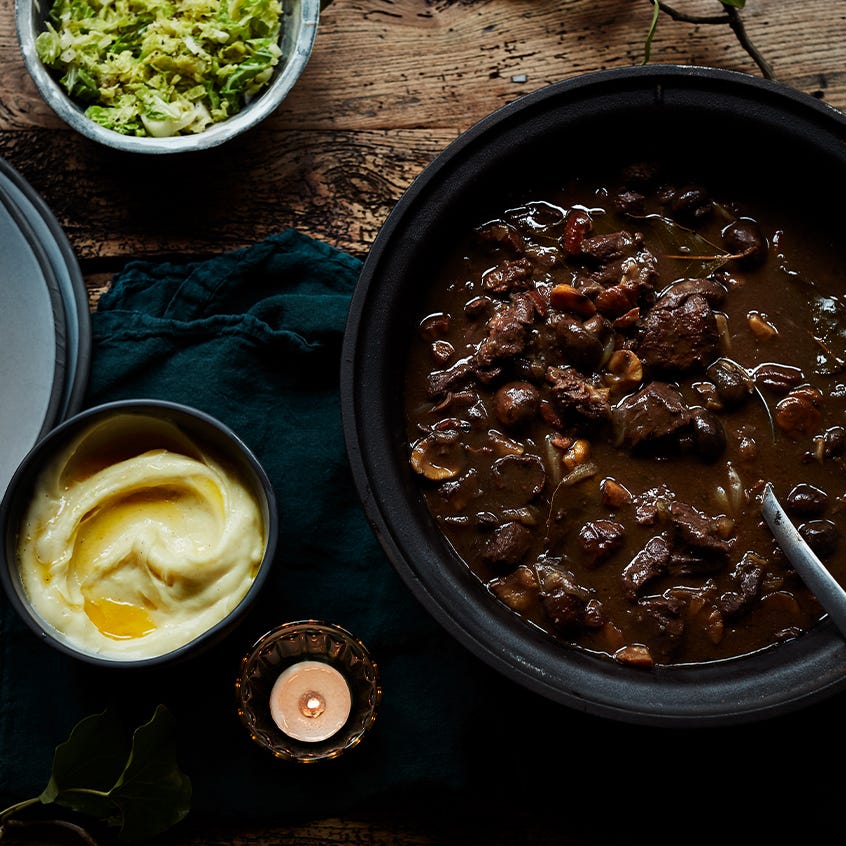 VENISON, PORT & BAY CASSEROLE
A warming winter casserole that we love to serve with parsnip purée and buttered greens.