Tips for a plastic free kitchen
Plastic has a way of sneaking into kitchens, from food packaging to cooking utensils, cleaning equipment and storage solutions. Many of these everyday items take hundreds of years to biodegrade. If they are not disposed or recycled correctly, they may find their way into our landscape and waterways, harming wildlife and damaging our environment.
Reducing the use of unnecessary plastics in our homes – especially single-use plastic, one of the worst offenders from an environmental perspective – can make a difference. With alternative natural materials becoming more widely available, there are real ways we can all start to make lasting change at home.
We have put together some simple areas to focus on and achievable swaps you can make to reduce the use of plastic in your daily life and help protect the future of our planet.
For more inspiration, browse our sustainable, plastic-free, zero waste edit for smart swaps.
CHANGE HOW YOU SHOP
choose loose fruit and vegetables and pop them into reusable string bags
use reusable Baskets & Bags instead of plastic to transport your shopping
choose food packed in glass or cardboard
buy from retailers with sustainable values who uses recyclable, biodegradable packaging
put pressure on retailers to improve their policies on plastic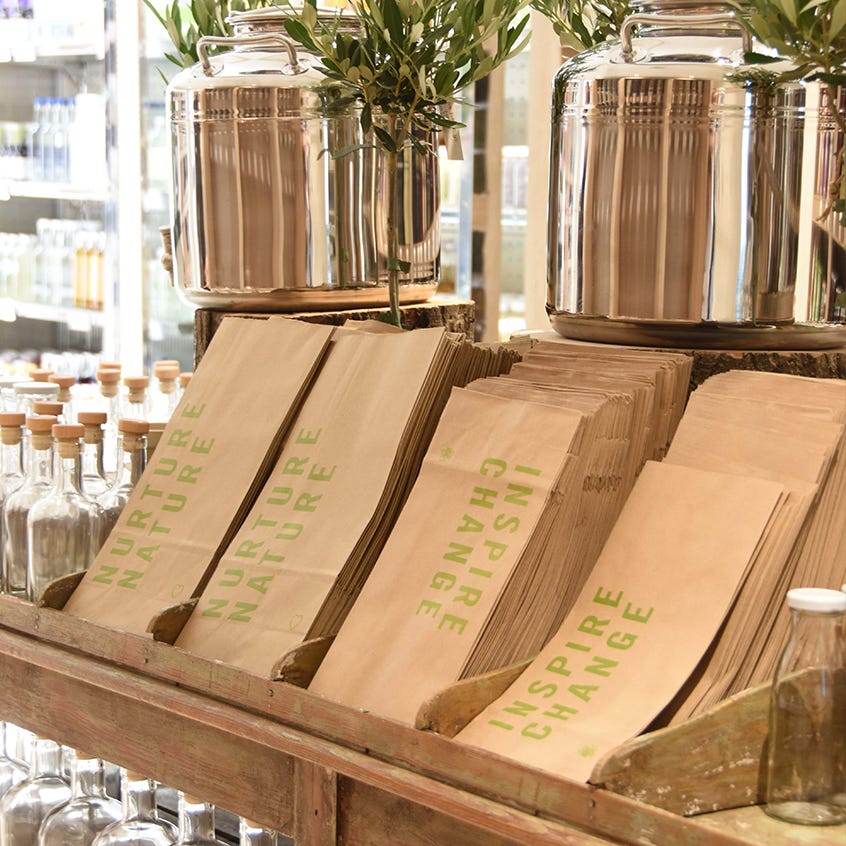 CLEAN CLEANING
use biodegradable, cotton cloths which can be washed and reused
swap man-made artificial sponges and scourers for natural alternatives
buy wooden brooms and washing up brushes with natural fibre bristles
choose cleaning products packaged in recyclable or biodegradable packaging
keep an eye out for metal dustpans or mop buckets and choose natural feather dusters made with natural materials
FOOD STORAGE
don't throw away existing plastic containers, but instead replace them with alternatives when they come to the end of their life, not forgetting to recycle them correctly
use glass food containers, metal caddies or re-used glass jars to transport food – these are great for packed lunches
swap plastic straws for metal and use wooden biodegradable cutlery if you aren't able to take your own
always use a reuseable cup or thermos to avoid single-use cups when you buy takeaway drinks
a traditional bread bin is a great long-lasting option to store bread or baked goods in, especially if also wrapped in a cotton or paper bag
wrapping food is a good way to extend its life, but instead of cling film or plastic food bags, think about using cotton cloths or bags, a kitchen plate as a lid for a bowl, beeswax wrappers or unwaxed parchment paper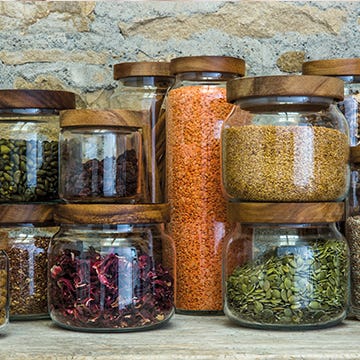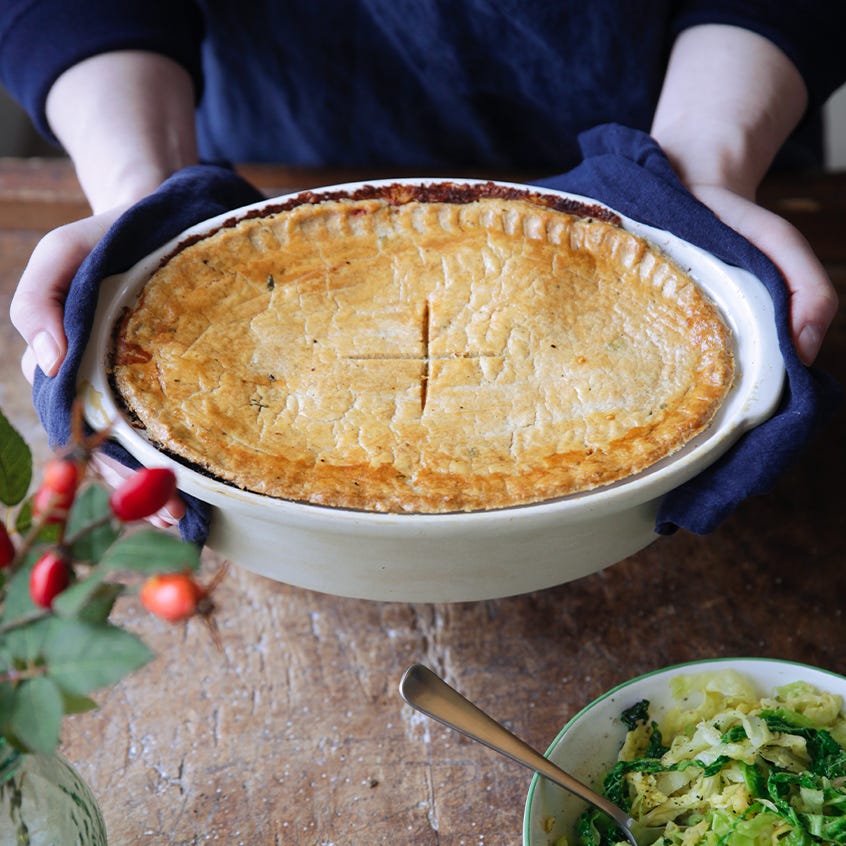 BUY WELL, BUY ONCE
invest in quality items to last a lifetime and save money in the long run when it comes to kitchen kit
choose quality kitchen pans, without polymer based non-stick coatings
swap plastic chopping boards for durable wooden alternatives
enamel bakeware and trays are often a better choice than plastic-coated, non-stick versions
seek out glass, metal or ceramic versions of items that are often made from plastic such as sieves, utensils, colanders, mixing bowls and measuring cups
WASTE DISPOSAL
read labels on packaged food products to check you are recycling and disposing of plastic products correctly
stop using plastic bin liners and swap to a plant-based biodegradable alternative
compost any materials which are certified compostable
return packaging such as carrier bags to delivery drivers to be recycled properly