EXPLORE
BESPOKE & CORPORATE HAMPERS
LET US HELP YOU CREATE THE PERFECT GIFT AND TAKE CARE OF THE ALL-IMPORTANT DETAILS.
WHAT WE OFFER
An organic hamper from Daylesford is the ultimate in sustainable luxury.
We have hampers for every occasion, brimming with award-winning food & drink from our organic farm, handcrafted items for the home and garden, pampering products and special treats. Each hamper is beautifully presented and packaged carefully by hand in our signature white wicker baskets with leather straps or in recyclable, compostable wicker-effect boxes.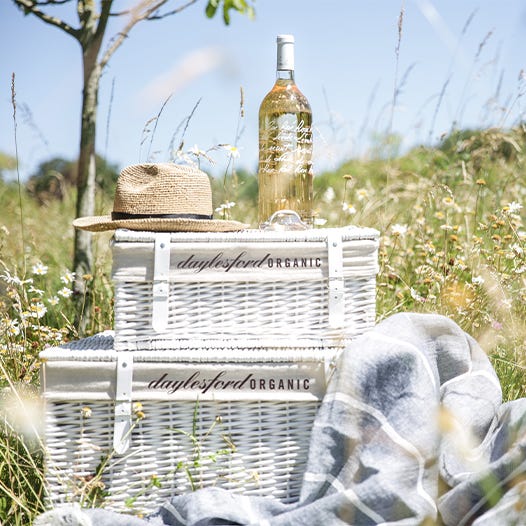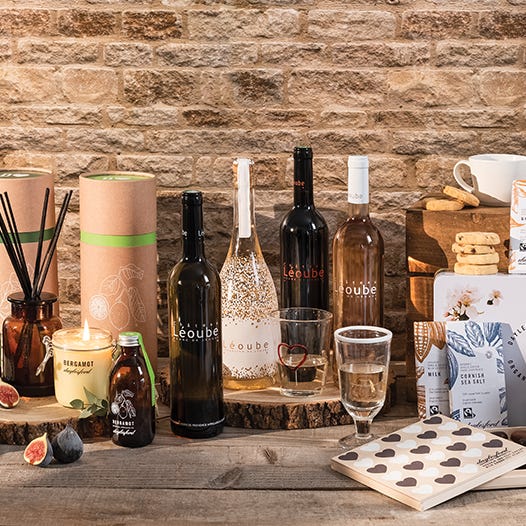 Define the occasion, how much you wish to spend and choose from our ranges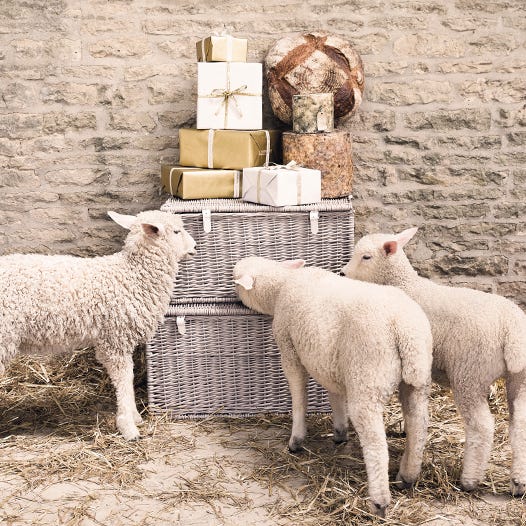 We will curate your hamper and take care of the rest
BESPOKE
For something truly one-of-a-kind, our dedicated team will work with you to create tailored hampers and gift sets with anything you wish to include from our ranges as well as personalised gift messages.
Ideal for sending to colleagues, clients and other contacts to mark important milestones, celebrate achievements or simply say thank you, congratulations or welcome.
Download our bespoke & corporate brochure here.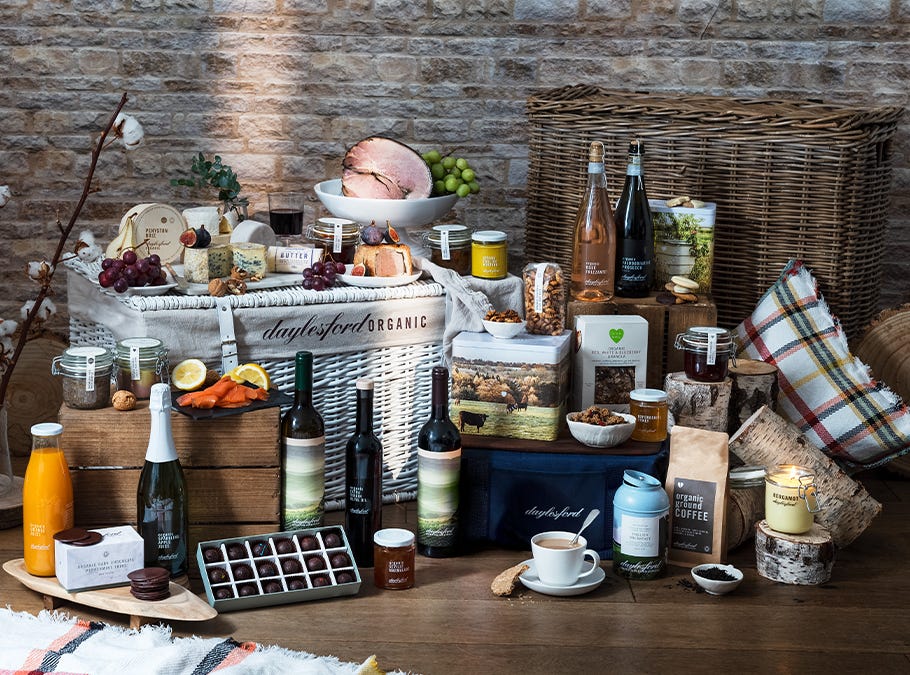 A TREE FOR EVERY HAMPER
As part of our commitment to increasing wild habitats and biodiversity, we will be dedicating a native tree sapling for every Daylesford Organic hamper sold.
We are planting saplings of native species – British broadleaf oak, hazel, beech, holly or Scots pine – in a dedicated area of Wootton, our organic farm in Staffordshire. As they grow, the trees will sequester carbon, cleaning the air, providing habitats for wildlife and encouraging our countryside's biodiversity.
Give a little more by giving back to nature.
PACKAGED BY NATURE
Each hamper is carefully packed by hand in our signature white wicker baskets with leather straps, in a wooden crate or in 100% recycled cardboard boxes. To protect the soil and work in the most sustainable way we can, when packaging is needed, we choose materials that are likely to be recycled or reused to close the loop.
Your hampers will arrive packed with FSC-certified shredded spruce from Britain and Sweden, natural sheep's wool insulation and non-toxic chilled gel packs, all of which can be reused, composted or recycled.
CONTACT US
For unique gifts, contact our team to curate your personal or corporate order.
Download our bespoke & corporate brochure here or request a copy in the post by emailing us:
Any questions, please call 01608 731 676