EXPLORE
BESPOKE & CORPORATE HAMPERS
OUR HAMPERS ARE THE ULTIMATE IN SUSTAINABLE INDULGENCE, CHOOSE FROM OUR COLLECTION OF CURATED HAMPERS, OR WE'LL CREATE A BESPOKE GIFT FOR YOU.
EFFORTLESS GIFTING
Whether you choose from our collection of curated hampers, or would like us to create something bespoke for you, our dedicated team of food lovers and personal shopping experts are on hand to make it easy.
Full of the very best artisanal food, drinks and gifts for the home from Daylesford Organic, Bamford and Chateau Léoube, each hamper is beautifully presented and carefully packaged by hand in our signature white wicker baskets with leather straps, or in wooden crates from sustainably managed forests. We can add personalised notes and arrange delivery as part of our service. We will be dedicating a native tree sapling for every hamper.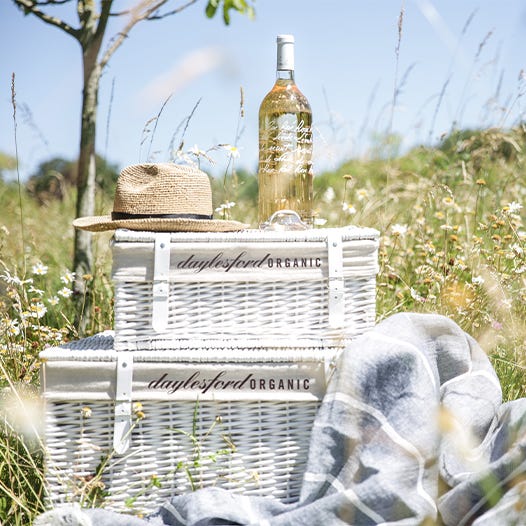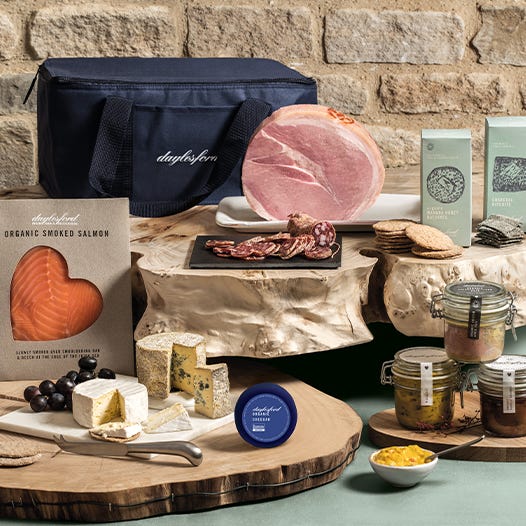 Define the occasion, how much you wish to spend and choose from our ranges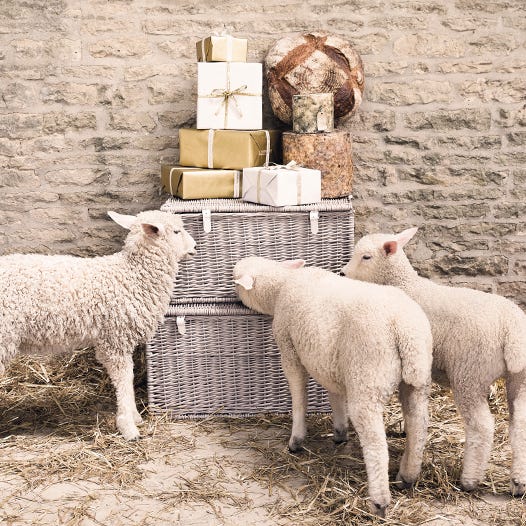 We will curate your hamper and take care of the rest
BESPOKE
For something truly one-of-a-kind, our dedicated team will work with you to create tailored hampers and gift sets with anything you wish to include from our ranges as well as personalised gift messages.
Ideal for sending to colleagues, clients and other contacts to mark important milestones, celebrate achievements or simply say thank you, congratulations or welcome.
Download our bespoke & corporate brochure here.


CONTACT US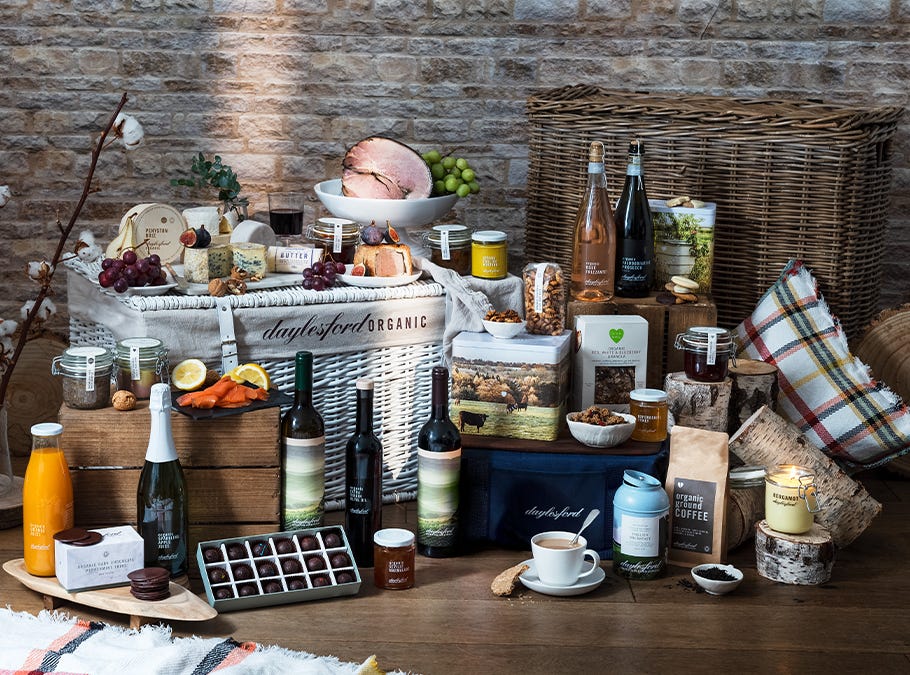 "Daylesford provided us with a bespoke service that was second to none! Their flexibility and efficiency to accommodate us made everything seamless – the luxurious items in the hamper were also very well received by all, especially the shortbread and salted caramel brownie tray!"
Manchester United F.C.
"The bespoke Christmas hampers were beautiful, delicious and a treat for all the family. Our team loved the mix of products – especially the chutney and sparkling apple juice – and have already placed orders for more!"
ELLE UK
"The Daylesford service was impeccable, seamless and best of all, easy. When ordering gifts for a large number of clients, the team pulled out all the stops to deliver bespoke gift solutions."
COFFEE & TV
"Awesome products and great customer care – it's the small details that make such a difference with these things"
Universal Music UK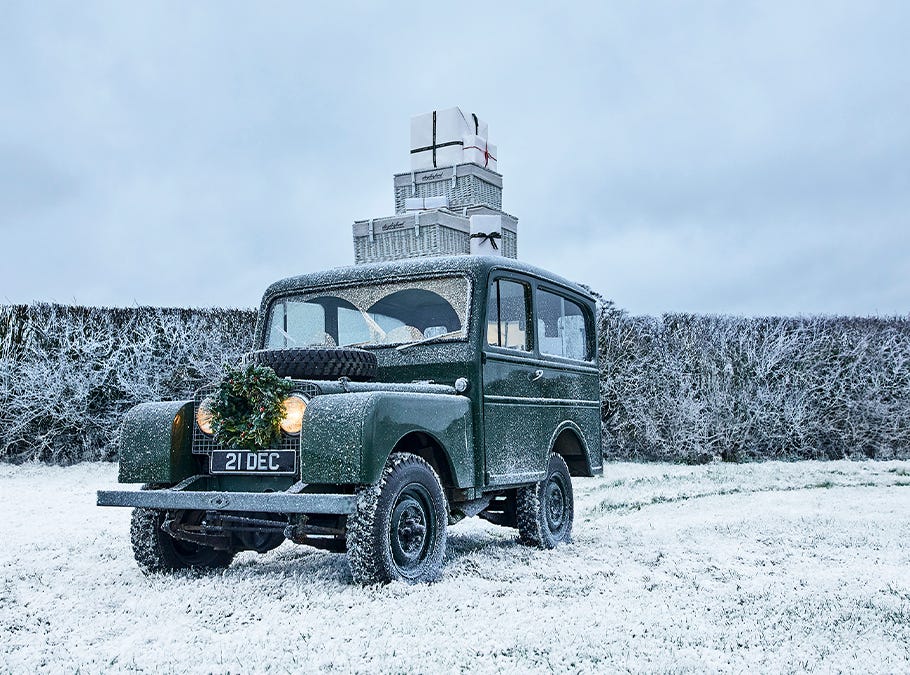 DISCOVER OUR CHRISTMAS HAMPERS
Placing orders early is a good idea, so you can rest assured and enjoy the festive season.
Contact our team for further details.
PACKAGED BY NATURE
Each hamper is carefully packed by hand in our signature white wicker baskets with leather straps, in a wooden crate or in 100% recycled cardboard boxes. To protect the soil and work in the most sustainable way we can, when packaging is needed, we choose materials that are likely to be recycled or reused to close the loop.
Your hampers will arrive packed with FSC-certified shredded spruce from Britain and Sweden, natural sheep's wool insulation and non-toxic chilled gel packs, all of which can be reused, composted or recycled.
A TREE FOR EVERY HAMPER
As part of our commitment to increasing wild habitats and biodiversity, we will be dedicating a native tree sapling for every Daylesford Organic hamper sold.
We are planting saplings of native species – British broadleaf oak, hazel, beech, holly or Scots pine – in a dedicated area of Wootton, our organic farm in Staffordshire. As they grow, the trees will sequester carbon, cleaning the air, providing habitats for wildlife and encouraging our countryside's biodiversity.
Give a little more by giving back to nature.