Cotswolds
There is so much to discover at Daylesford – drink, dine, shop and relax on our organic Cotswolds farm.
Address
Daylesford near Kingham
Cotswolds
GL56 0YG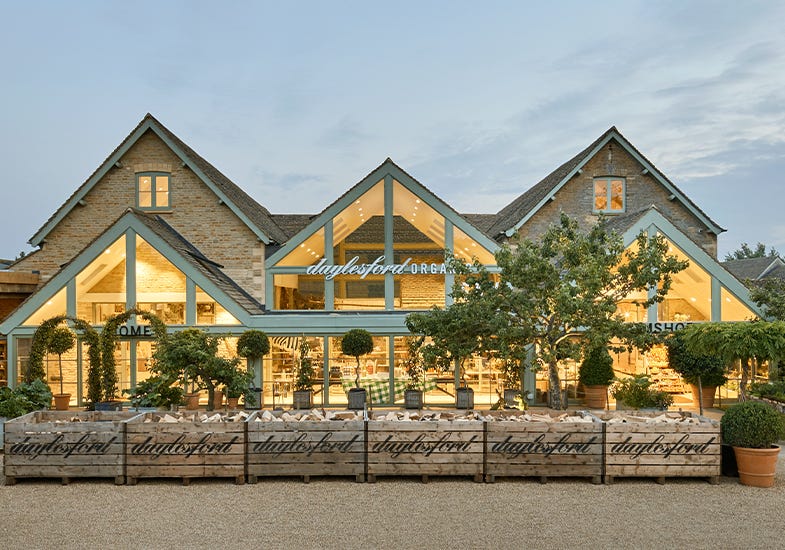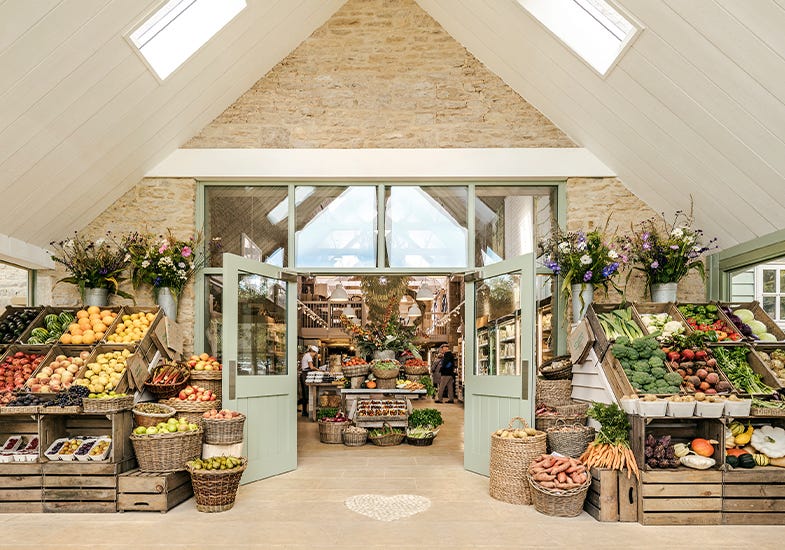 FARMSHOP
| | |
| --- | --- |
| Monday | 8am - 8pm |
| Tuesday | 8am - 8pm |
| Wednesday | 8am - 8pm |
| Thursday | 8am - 8pm |
| Friday | 8am - 8pm |
| Saturday | 8am - 8pm |
| Sunday | 9am - 6pm |
THE TROUGH & LEGBAR
| | |
| --- | --- |
| Monday | 8am - 10pm |
| Tuesday | 8am - 10pm |
| Wednesday | 8am - 10pm |
| Thursday | 8am - 10pm |
| Friday | 8am - 10pm |
| Saturday | 8am - 10pm |
| Sunday | 9am - 5:30pm |
Breakfast & Lunch walk-ins only. Bookings available from 6pm.
OLD SPOT
Monday
8am - 8:30pm
Tuesday
8am - 8:30pm
Wednesday
8am - 8:30pm
Thursday
8am - 8:30pm
Friday
8am - 8:30pm
Saturday
8am - 8:30pm
Sunday
9am - 5pm
Open for takeaways pizzas
Monday-Saturday
6pm - 8pm
Walk-ins only. Last orders 30 mins before closing time.
THE FARMSHOP
Set amidst our working organic farm, you can't get much closer to the source than in our farmshop stocked with fruit and vegetables harvested daily from our market garden, pasture-raised meat from our own farms, artisan bread from our bakery and award-winning cheese from our creamery, all just steps away.
Keep things simple with nibbles from the delicatessen counter, organic and biodynamic wines from our Wine Stall, and freshly made meals to heat up at home.
Bring your own containers to fill up on store cupboard staples at the zero waste pantry, or pick up tempting, freshly made salads, toasties and sausage rolls.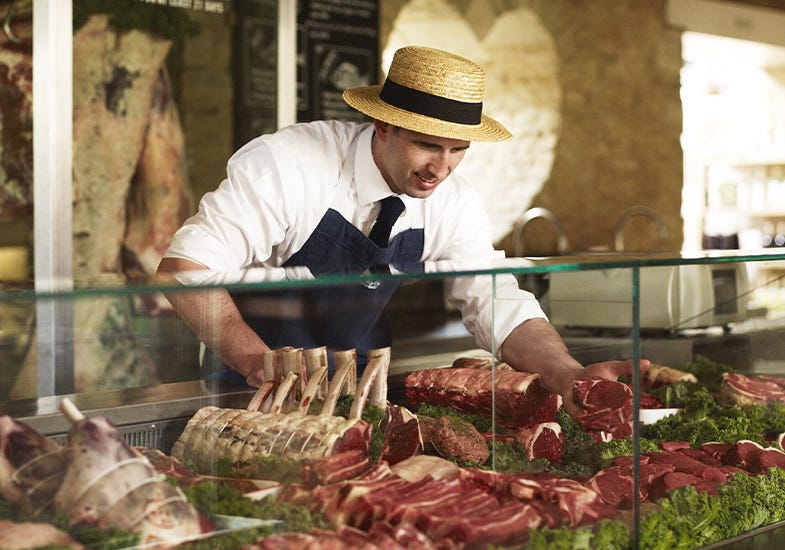 DINING & DRINKS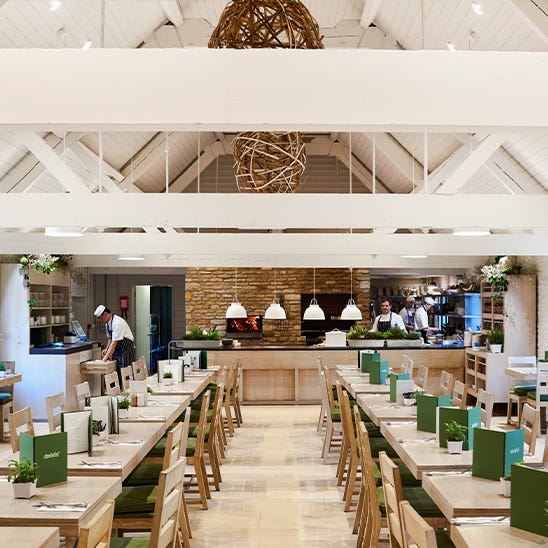 Michelin Green Star dining room and courtyard, championing fresh produce picked a few steps away.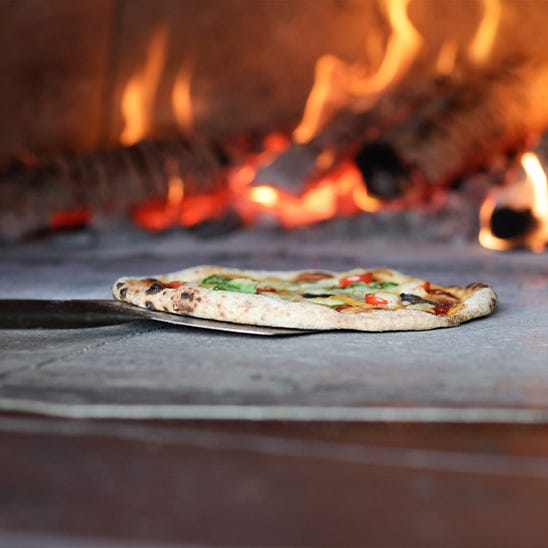 Seasonal sharing plates and wood-fired pizzas, with a spacious terrace.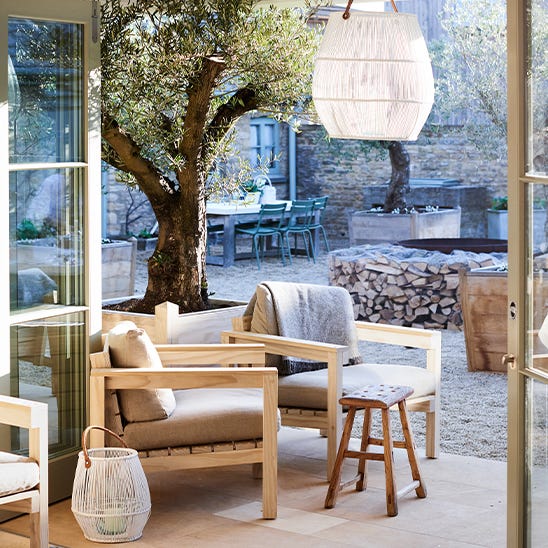 A relaxed, light and airy space for coffee, cocktails and small plates, open all day and into the evening.
HOME
Next to the farmshop you'll find our home shop. We collaborate with skilled makers to bring you exclusive tabletop collections, candles, toys, gifts and household goods that celebrate natural materials and bring nature in, with exceptional quality that is made to last. Bring your own containers to fill up on our environmentally kind cleaning range.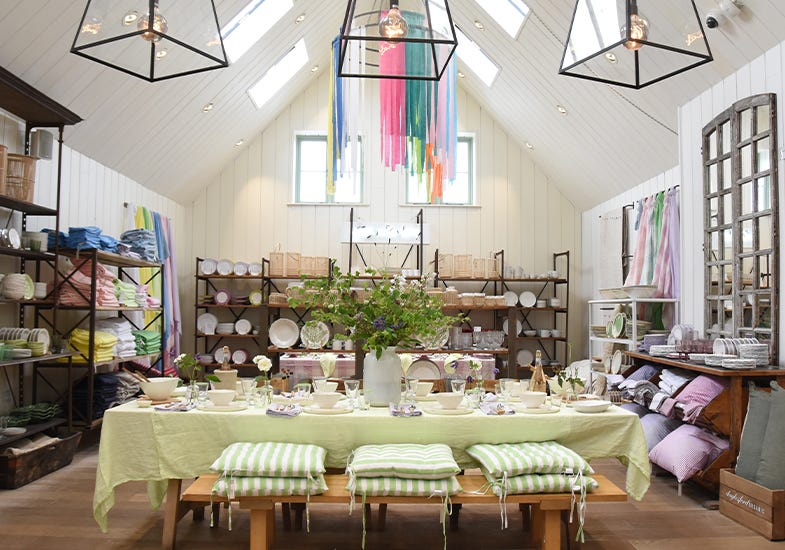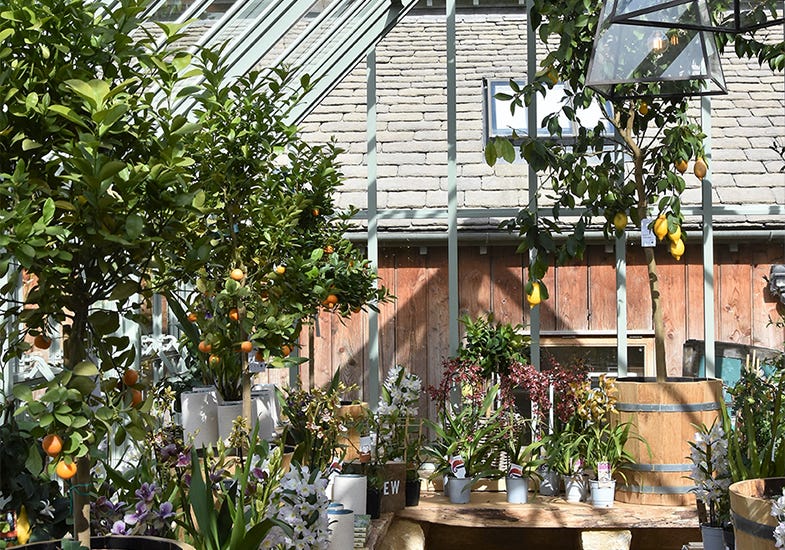 GARDEN & ANTIQUES
Wander through the seasonal plants, tools and seeds to gather everything you need to help your green spaces thrive. Then weave your way through the treasure trove of antiques, elegant garden furniture and handmade tableware on the mezzanine to find one-of-a-kind pieces for your home.
THE WINE STALL
Home to a collection of wines chosen carefully by Daylesford's team of wine specialists, who are on hand to offer expert advice as you browse.
We have taken care to choose winemakers who focus on sustainable viticulture, organic and biodynamic processes wherever possible.
Our wine experts will host drop-in tastings every day as well as exclusive events throughout the year, focusing on seasonal pairings of food and wine.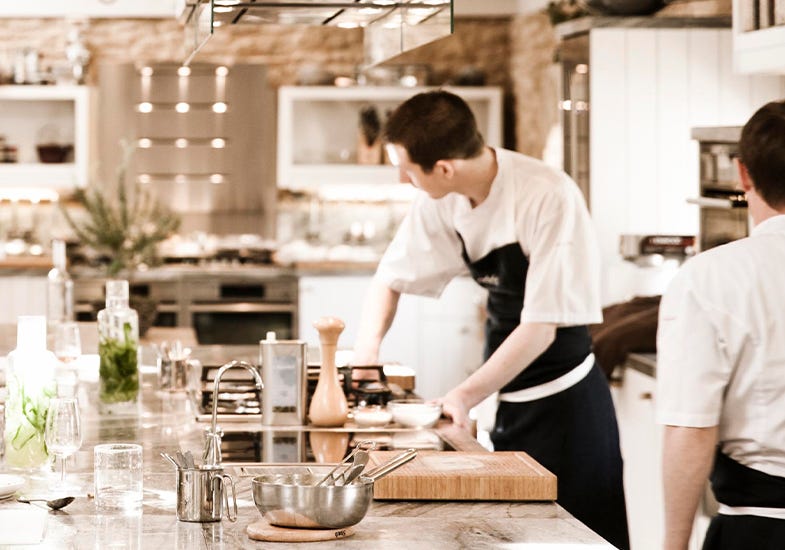 COOKERY SCHOOL
Inspired by what's in season and growing on the farm, our cookery courses invite you to master your culinary techniques while immersing yourself in real food and the natural beauty of the Cotswolds.
STAY WITH US
Our beautifully restored Cotswolds cottages are perfectly located to enjoy the natural beauty of the English countryside and all that Daylesford has to offer. Whether you want to stay at the heart of our organic farm, plan your visit around our holistic spa, immerse yourself in Kingham village life or retreat to the peaceful seclusion of Daylesford Village, our cottages feel like a home from home.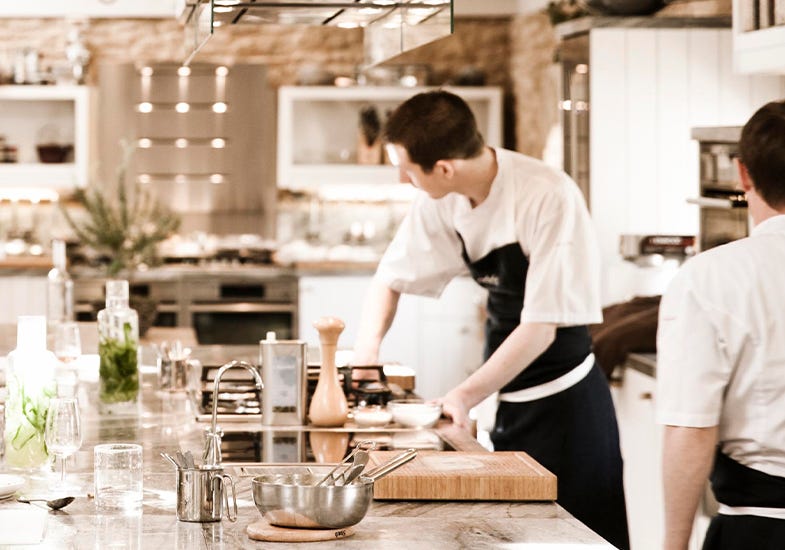 WHAT'S AT THE FARM
View the farm map here.
Explore the farm with our signposted walks, view the map here.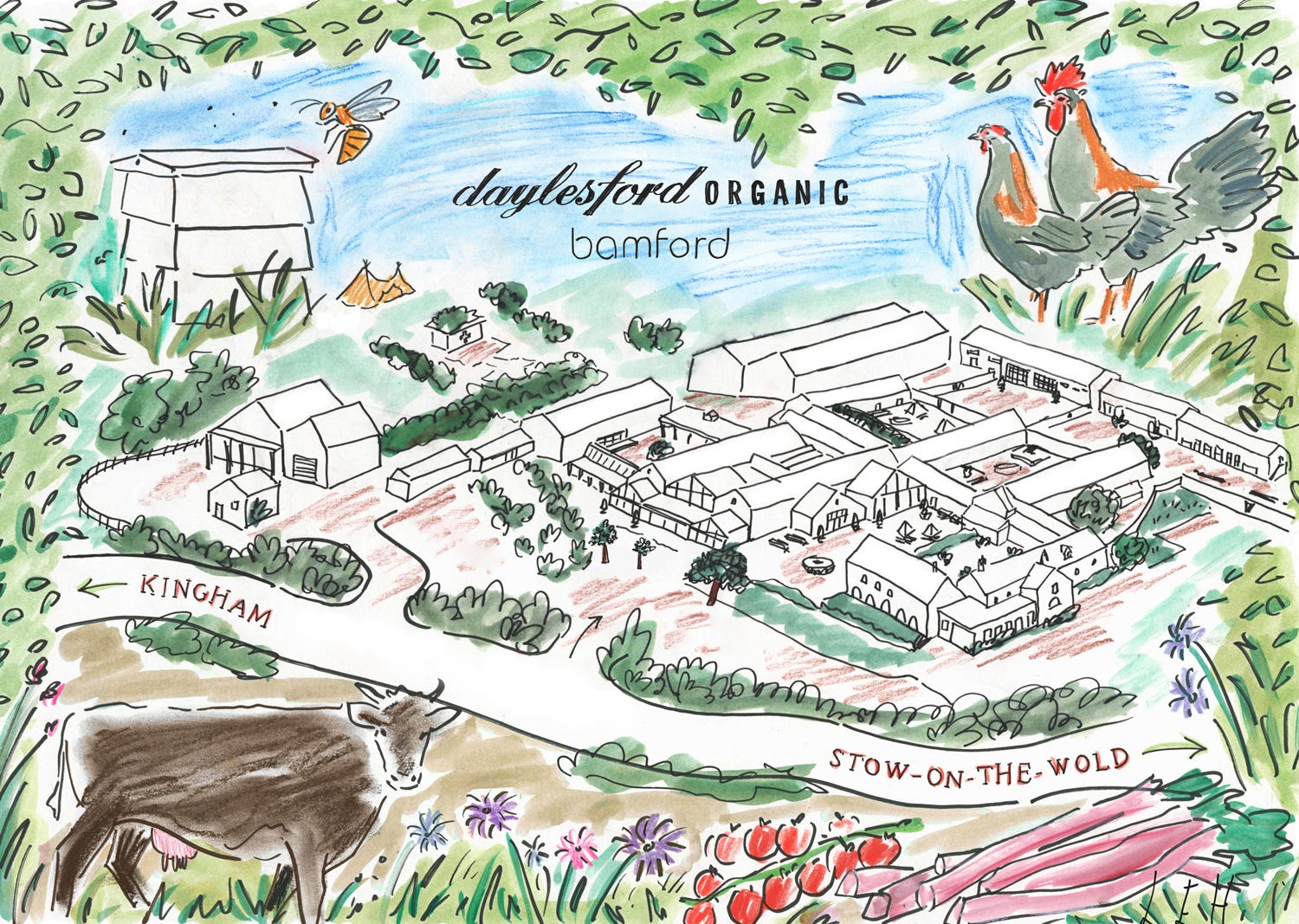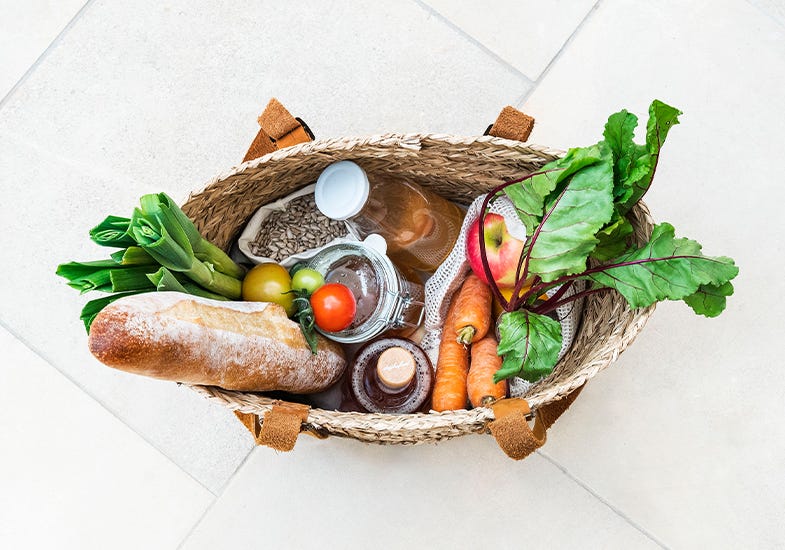 LOCAL DELIVERY
Our same day delivery service brings fresh groceries and ready to eat, prepared food and drink from our farmshop and cafés to you. We offer free delivery within 10 miles of the farmshop, and same day delivery by 5pm with a minimum spend of £30.
Call the team (9am - 11am) on: 01608 731 680