CAROLE BAMFORD - FOUNDER, DAYLESFORD & BAMFORD
Carole Bamford believes in sustainable and holistic living. Her passion for organic farming, natural clothing and well-considered beauty products has made her an influential champion of craftsmanship, traditional skills and natural living. Founder of Daylesford, she is recognised as a visionary in organic farming and healthy food retailing.
Read more at carolebamford.com
RICHARD SMITH - FARMS DIRECTOR
Richard Smith is a passionate organic farmer and producer, who believes strongly that organic methods have a huge role to play in feeding our ever-growing population in a healthy and sustainable way.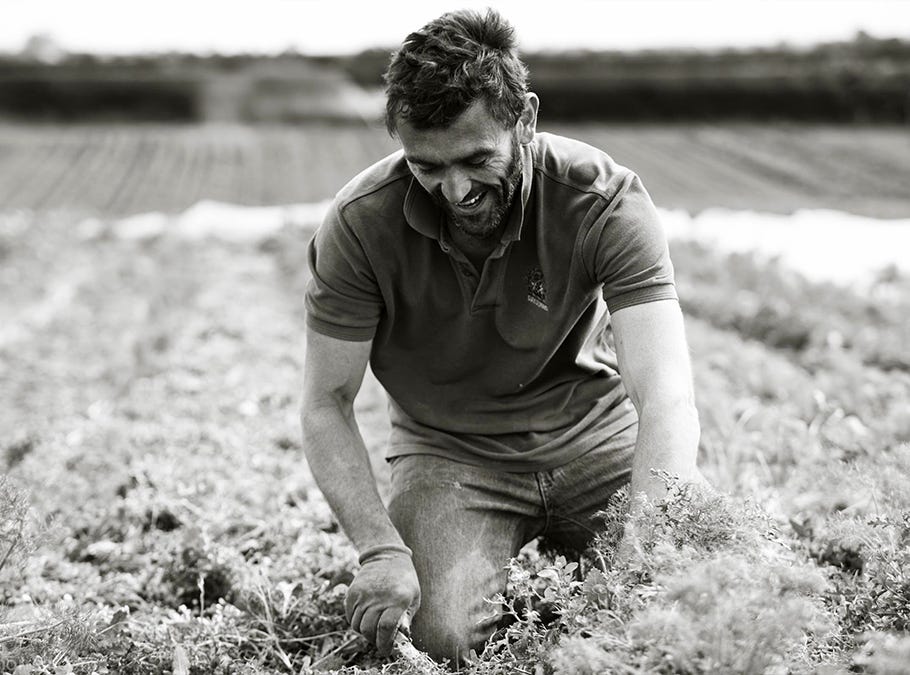 JEZ TAYLOR - HEAD OF THE MARKET GARDEN
Jez Taylor manages the Market Garden at Daylesford Farm, sowing, planting, harvesting and growing a wide range of organic herbs, salads, fruit and vegetables throughout the seasons.
PETER KINDEL - HEAD CHEESEMAKER
Peter Kindel is Head Cheesemaker at our organic Creamery, where he is in charge of producing all of our farm's award-winning cheese.