DISCOVER
OUR PEOPLE
CONNECTED BY A LOVE OF GOOD FOOD AND A SHARED APPETITE FOR CHANGE, OUR PEOPLE ARE THE HEART OF OUR BUSINESS.
CAROLE BAMFORD - FOUNDER, DAYLESFORD & BAMFORD
Under Carole Bamford's pioneering vision, Daylesford Organic set out to reclaim a more intuitive way of eating, growing and living driven by the seasons. As the founder of Daylesford Organic, Bamford and Chateau Léoube, Carole has devoted her career to celebrating organic farming, craftsmanship and holistic living, and is recognised as a visionary in the organic food, drink and lifestyle space.
Read more at carolebamford.com
RICHARD SMITH - FARMS DIRECTOR
Richard is a passionate organic farmer and producer who is integral to our work and ethos at Daylesford. Driven by the production of honest food and transparency in the supply chain, Richard believes that organic farming methods have a vital role to play in feeding our growing population in a healthy, sustainable way – a philosophy that we've actively committed to at Daylesford Organic.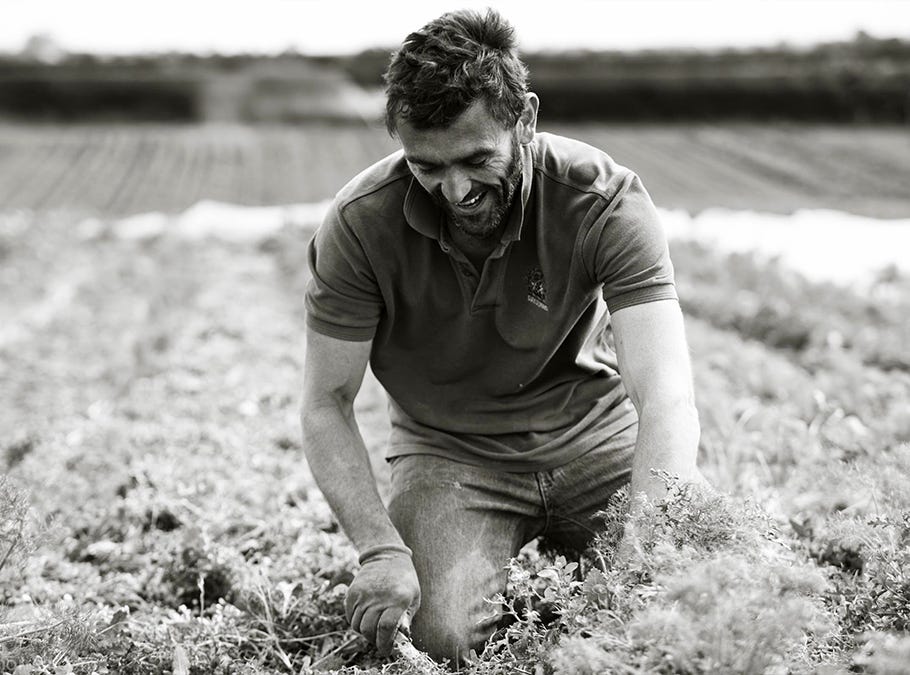 JEZ TAYLOR - HEAD OF THE MARKET GARDEN
Our talented grower Jez runs the market garden at Daylesford. He favours a seasonal approach to growing, encouraging life and resilience in our 30 acres. Having previously consulted for the Eden Project in Cornwall and developed his own cider business, Jez's diverse horticultural background brings colour and creativity to the produce we grow through the seasons.
PETER KINDEL - HEAD CHEESEMAKER
Peter is a highly accomplished cheesemaker, overseeing the production of Daylesford's award-winning organic cheeses. His enduring passion for cheese began on a trip to France in the 90s, but it was his time at Neal's Yard Dairy in the UK where his love of British cheese took hold. Peter's dedication to provenance and artisanal methods reflects our own desire to celebrate our rich food heritage.