DAYLESFORD X COLEFAX
The Quince Garden collection is a celebration of quintessentially English style. Archive heritage designs have been reimagined in a fresh, contemporary palette.
Daylesford and Colefax and Fowler are British heritage brands which share values of conscious living, craftsmanship and timeless design. Their collaboration and the Quince Garden Collection celebrate elegant, contemporary and quintessentially British style.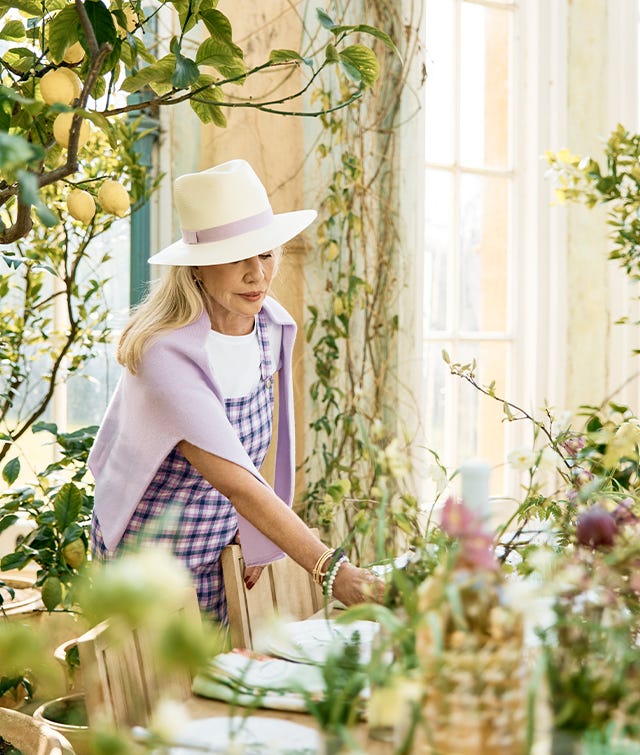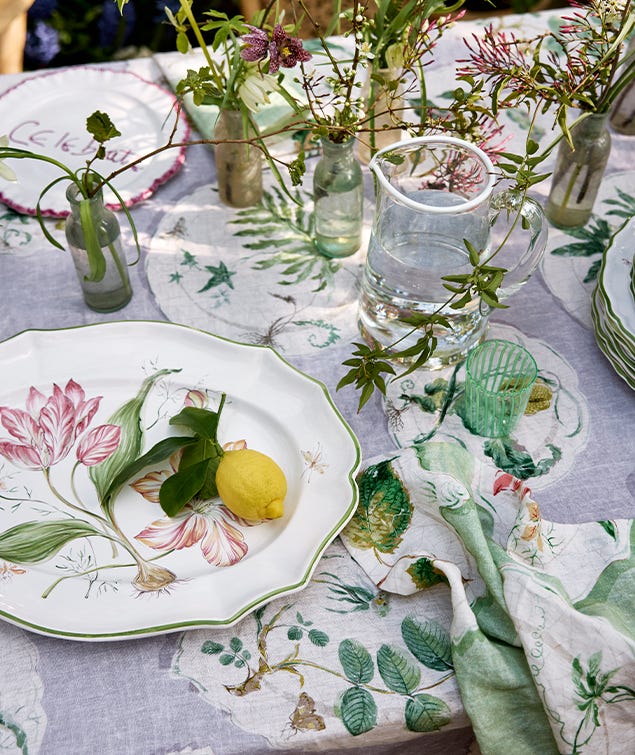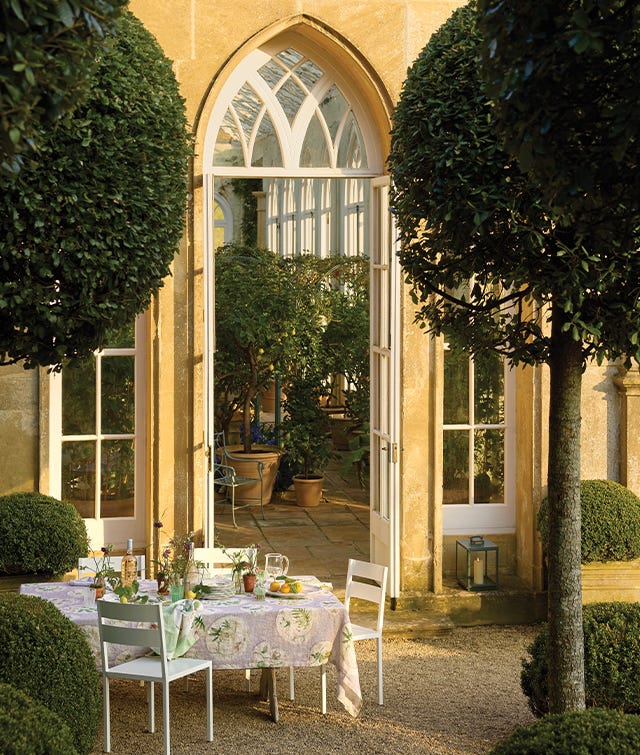 "Planning an engaging and inviting table setting is something I've always loved doing. A curated table sets the tone for a meal, so the opportunity to work with Colefax and Fowler to create a range of textiles and ceramics inspired by their beautiful archive patterns felt like a wonderful meeting of minds.
Colefax and Fowler is a brand I have admired and brought into my own home for so many years. The pieces in this collection are a beautiful reflection of our shared love of craftsmanship, British heritage and considered design."