Your home and your health
Our homes serve as offices, conference rooms, gyms, school desks, date night venues, spas and cinemas.
It makes sense to step back and think about how you could refresh your hard-working living spaces.
With the right approach, cleaning, de-cluttering and re-organising can actually be a joy. Pouring love back into your home and improving your living environment can have a positive effect on all areas of your wellbeing.
Discover our top five tips to help you have a beautiful, healthy home where you can flourish:
be mindful
enhance your living spaces
avoid harmful substances
look to nature
care for the planet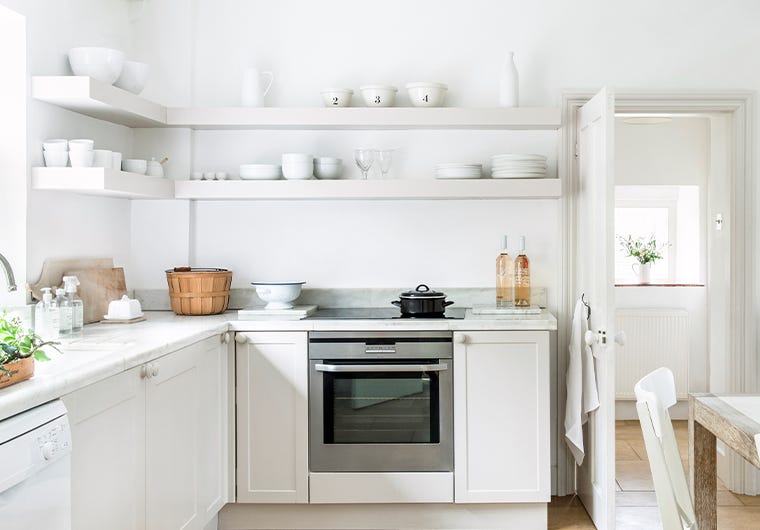 BE MINDFUL
The steps you take towards living a more organised and sustainable life are just as important as the end result of a beautiful home: both have a profound impact on your health and wellbeing.
Professional organiser Victoria Staff, who runs workshops with us at Daylesford, says:
"You may be tempted to start throwing things away, but I recommend you pause and begin by asking yourself what you want from your home environment. How you want your home to look and feel? What is realistic for your lifestyle? Do you need to create multifunctional spaces that accommodate children, partners, home office?
Draw up a list of requirements and walk around your home to identify areas where you want to make a change before you begin clearing out and organising. Jot down categories that you can sort your possessions into, and where each category can be placed in your house."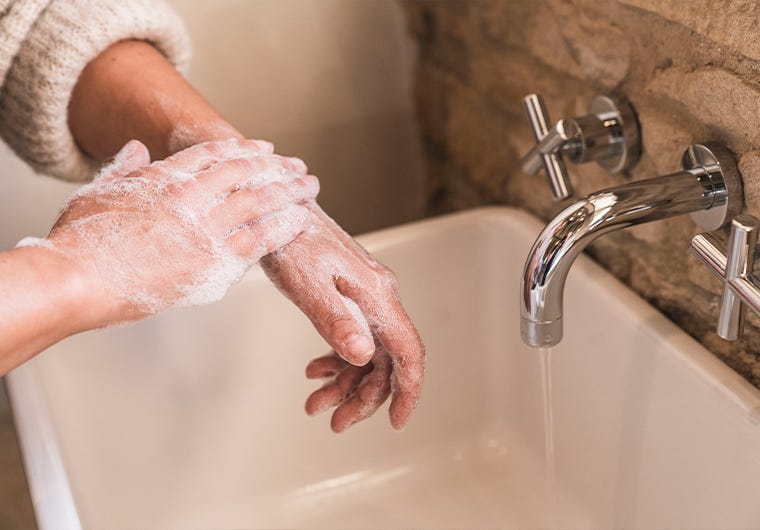 ENHANCE YOUR LIVING SPACES
We all know the importance of personal hygiene and keeping hands clean with frequent washing and sanitising to protect against the spread of illness.
Extending the same care to your home and making every surface shine means you can luxuriate in the simple act of enjoying a cup of tea in your kitchen.
What's more, embracing natural life via biophilic experiences, in other words by bringing plants and natural materials into your home, can reduce stress, improve cognitive function, and enhance mood and creativity.
Similarly, personalising your home and surrounding yourself with the things you love has shown to have a profoundly positive impact on your wellbeing.
AVOID HARMFUL SUBSTANCES
Our environmentally kind and effective range of household cleaners and anti-bacterial hand sanitisers are ecological, biodegradable and completely free from:
Petrochemicals (chemicals derived from petroleum and other fossil fuels, associated with high carbon emissions)
Phosphates (often added to detergents to soften hard water and remove grease, may cause health problems and environmental damage such as algae blooms, low oxygen levels and fish deaths in waterways)
Enzymes (used to speed up chemical reactions and break down complex waste particles to enhance cleaning performance; allergy sufferers should avoid using them)
Synthetic fragrances (often a cocktail of up to 300 chemicals that may derive from petrochemicals. May cause reactions such as migraines or respiratory problems; impacts on long-term health has been called into question but is unknown)
Animal by-products (may threaten water quality, fish and wildlife)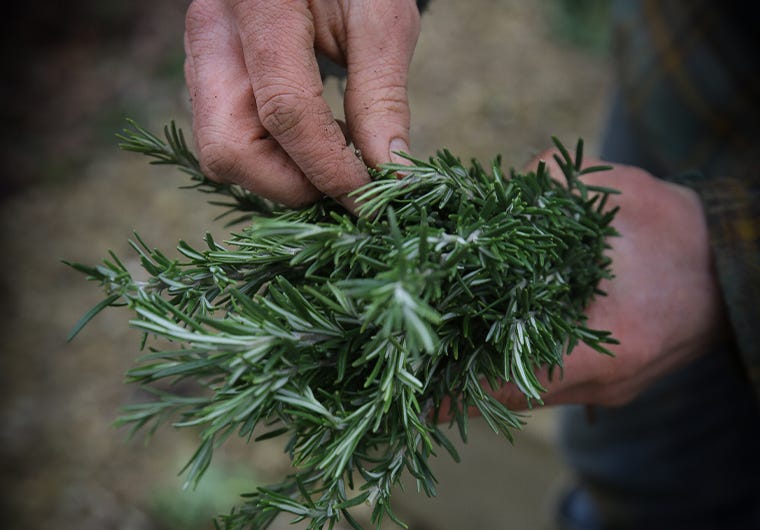 LOOK TO NATURE
The herbs grown in our organic Market Garden inspired our cleaning range. We carefully selected botanical extracts that offer powerful cleaning, while remaining kind to the environment and your skin.
The products are made with raw ingredients derived from natural, renewable sources and scented with real rosemary, lavender, thyme and juniper essential oils – meaning everything in the range is biodegradable. As a hypoallergenic range, our products have been allergy tested and are suitable for sensitive skin.
For your cleaning kit, choosing brushes and cloths made from natural, biodegradable materials and built to last is kinder to the planet – and a joy to use compared with disposable scourers comprised of man-made plastics.
CARE FOR THE PLANET
To help you reduce your environmental footprint, we've also now made our cleaning products available in 5L bulk sizes which cuts down on packaging and helps keep excess waste out of landfill. You may also refill your bottles at the zero waste pantry in our Cotswold farmshop.⁠
The bulk bottles are made from 100% post-consumer waste and are fully recyclable.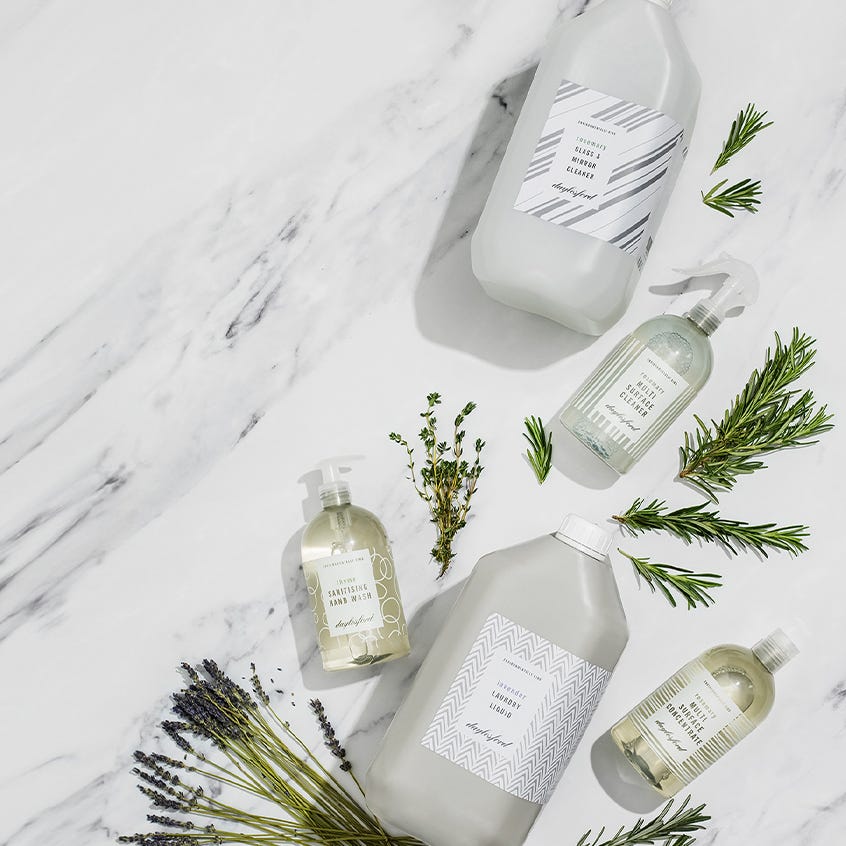 "Every day we make small choices that can have an impact on our environment. Many of us think carefully about the provenance of our food or clothing, but the simple act of washing our dishes or polishing our windows can have wide-reaching repercussions – affecting the health of our soil, our water, our homes and our bodies."