REGENERATE
FARM FOR THE FUTURE
ENHANCING OUR SOILS AND BRINGING FARMING AND NATURE CLOSER TOGETHER TO TACKLE THE CLIMATE AND ECOLOGICAL CRISIS. FIND OUT MORE BELOW ABOUT ANIMAL WELFARE, REGENERATIVE ORGANIC FARMING AND SOIL.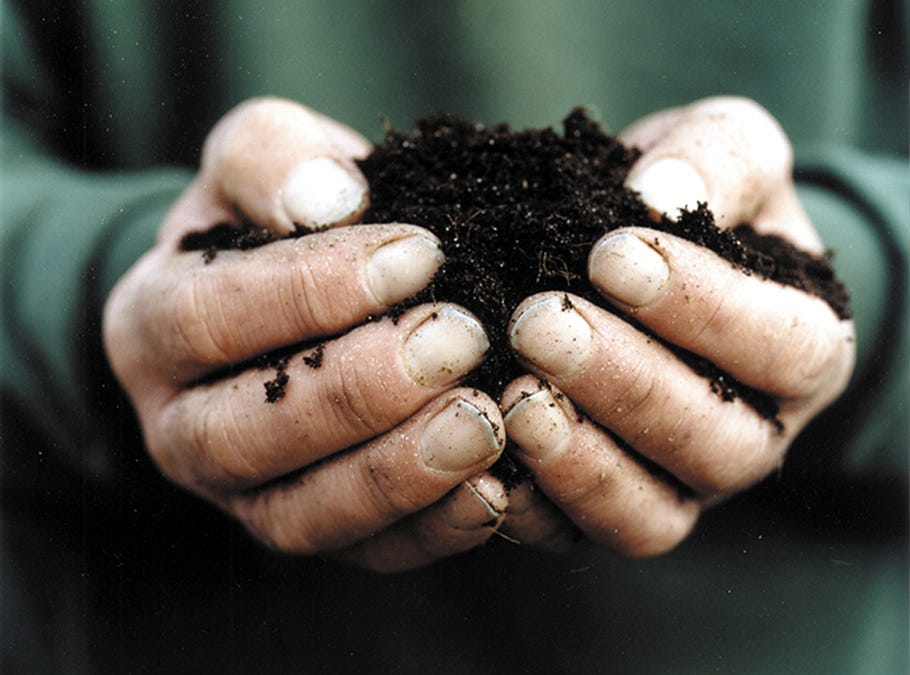 SOIL
Our soils are miraculous – it's where we grow the food to keep us alive, they help prevent drought and flooding and they store carbon.
Yet they're under threat, often due to intensive farming practices, and the overuse of fertilisers and pesticides.
ANIMAL WELFARE
At Daylesford our animals roam freely on our farm's organic pastures, and are mostly fed on organic crops we grow ourselves. We rotate our fields between crops and our animals, which allows the soil to build up nutrients naturally.
All our animals are fully certified organic by the Soil Association – the highest standard of animal welfare.
REGENERATIVE & ORGANIC FARMING
On our organic farms in the Cotswolds and Staffordshire, we work the land responsibly, mindfully, with intelligence and with a conscience.
There are many examples of innovation and progressive farming techniques at Daylesford Organic Farm: our Wilderness Wetland uses grazing cattle and sheep to enhance a wildlife-rich flood meadow habitat. Our agroforestry project applies the symbiosis of ranging laying chickens, trees and fertile soil for fruit and vegetables to stock enterprises and the food production of a 30-acre field, which in turn enhances habitat for pollinators and farmland birds.