Penyston Brie is one of the newer additions to our range of organic cheeses made by hand in our artisan Creamery at Daylesford.
Penyston is a mild and creamy soft cheese which took our Head Cheesemaker Peter Kindel three years to develop. Made using the organic milk from our grass pastured Gloucester and Friesian cattle, Penyston is mould-ripened for at least five weeks to create a rich, buttery flavour which becomes earthy and slightly mushroomy with age.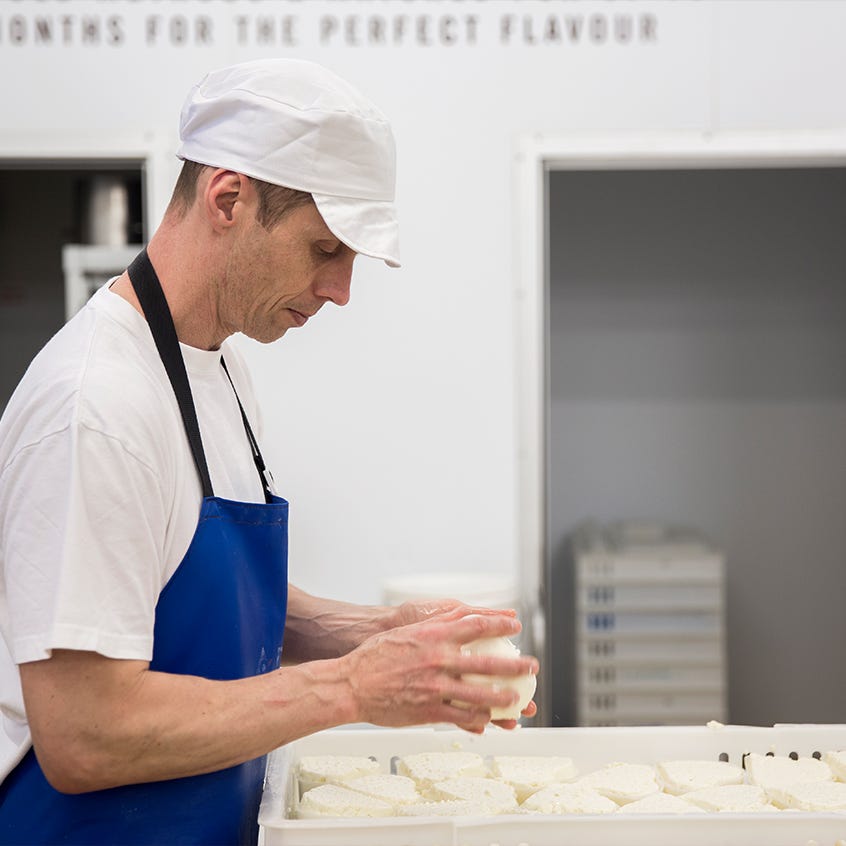 Peter's favourite way to eat Daylesford's newest cheese is with a crusty baguette or slice of our organic sourdough and a cold glass of Daylesford Prosecco. We also think it is delicious paired with our organic fruit bread or rye, spelt and raisin crispbreads. Warmed or baked, it makes a delicious starter and is the perfect cheese for sandwiches.
Produced all year round, Penyston's flavour is at its most interesting in the colder months, when our cattle's rich winter milk gives the cheese a higher fat content and ultra-buttery taste and texture.
A great first cheese for children, it is also a welcome addition to any cheeseboard, delicious served with fruit and sure to become a family favourite. Keep an eye on our recipes for serving suggestions and recipe ideas.