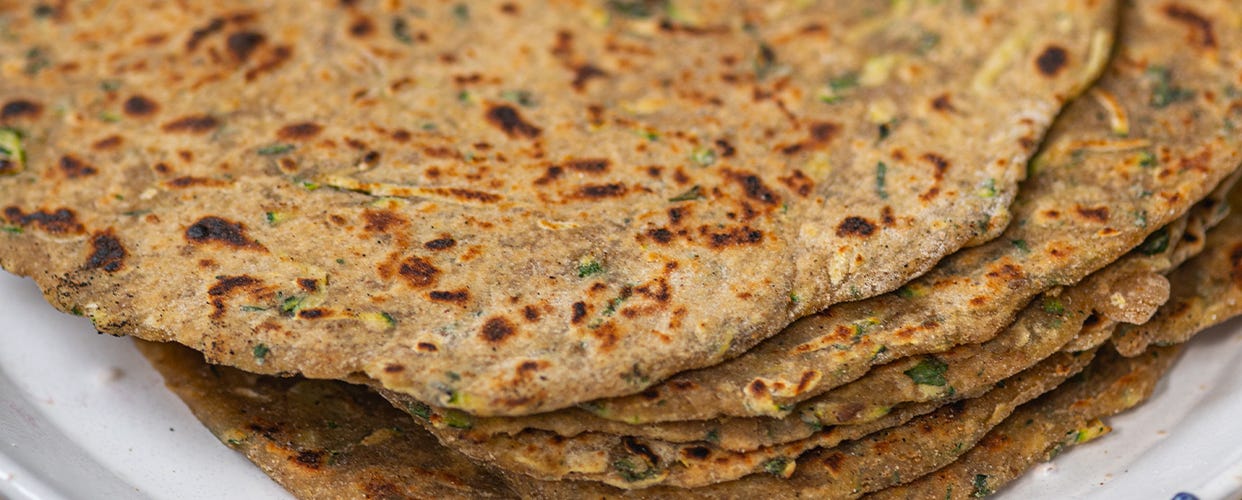 How to make flatbreads at home
Top tips from Romy Gill MBE, a celebrity Indian chef, food/travel writer and broadcaster based in the southwest of England.
Deep fried naan and other flatbreads are common across India and it is not unusual for people in some parts of the country to eat them three times a day.
Growing up in West Bengal in a Punjabi family, fresh homemade parathas and roti were on the table. My mum would make so many variations of these and my friends still remember the delicious crispy parathas she used to make for us.
My top tips for making flatbreads at home are below and I have shared my Courgette Paratha recipe. In this country we have an abundance of courgettes in the summer and I love creating new ways of eating them.
I do hope you will give them a go and enjoy eating them.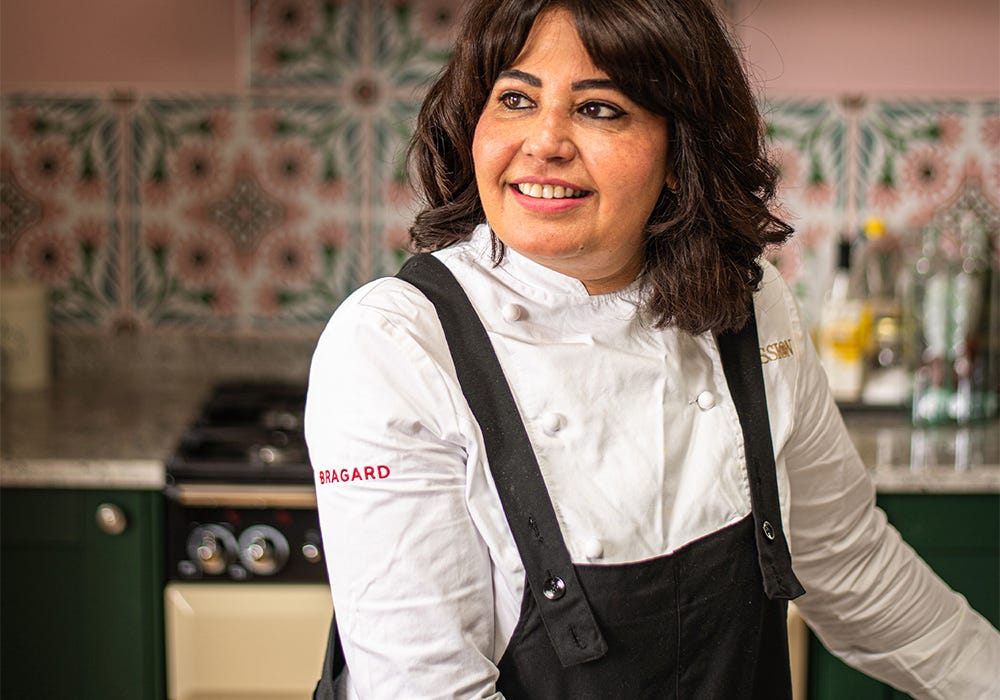 1. ADD WATER BIT BY BIT
When making your paratha dough, be sure to pour the water slowly, not in one go.
Flours can vary and yours might take less or more water.
2. TIME TO REST
After kneading the dough, give it some time – at least five minutes – to rest in the fridge or at room temperature before shaping and frying it.
3. FREE FORM
Don't worry too much about the size and shape of the bread; with a little bit of practice you will be able to get it right.
Try to aim for a circle roughly 17cm in diameter and 2mm thick.