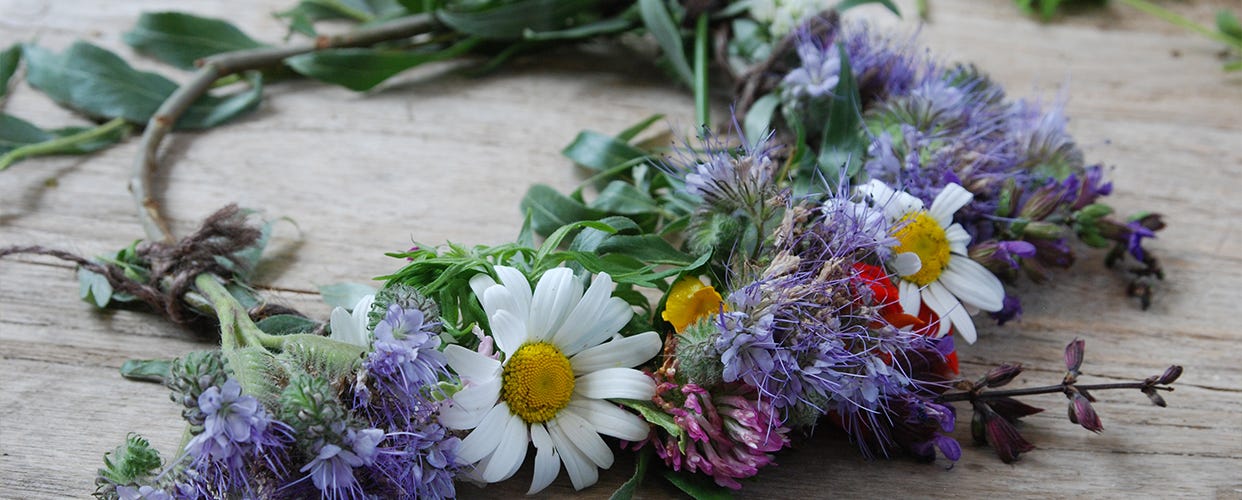 How to make flower crowns
A STEP-BY-STEP GUIDE
MAKE YOUR OWN UNIQUE ACCESSORIES, INSPIRED BY NATURE
Floral crowns, or headdresses made from flowers, leaves, stems and other natural materials, are the perfect accessory for any outfit or occasion, whether that is a garden gathering, hen do, summer wedding or simply celebrating the great outdoors.
This guide shows you how simple and fun making your own flower crowns can be.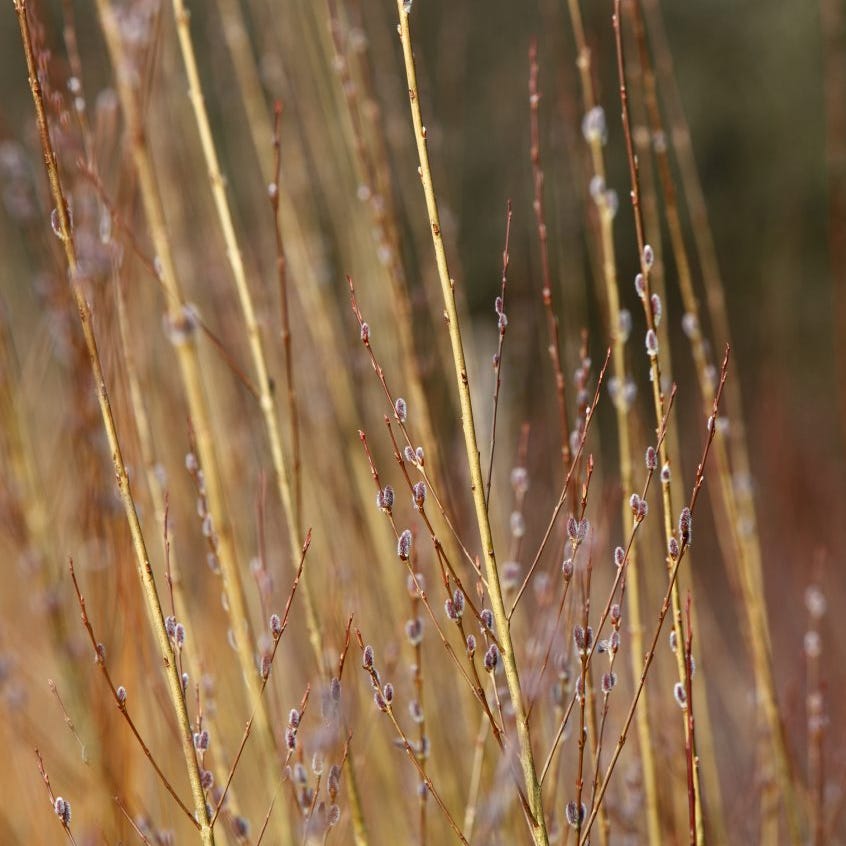 STEP 1
Find yourself some flexible natural material (willow is ideal) for your frame and remove all leaves.
Make sure the length of your frame is the correct size to fit around your head.
STEP 2
Pick your flowers – we love to showcase the seasonal flowers in bloom from our organic Cutting Garden.
Try to pick natural materials that offer a variation of texture and colour.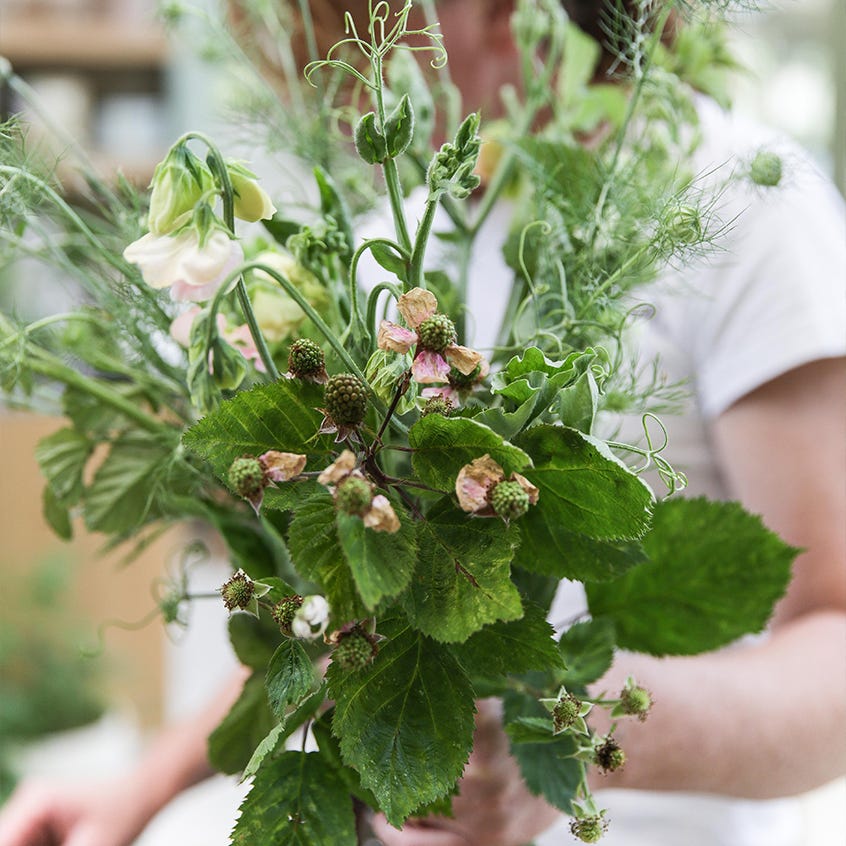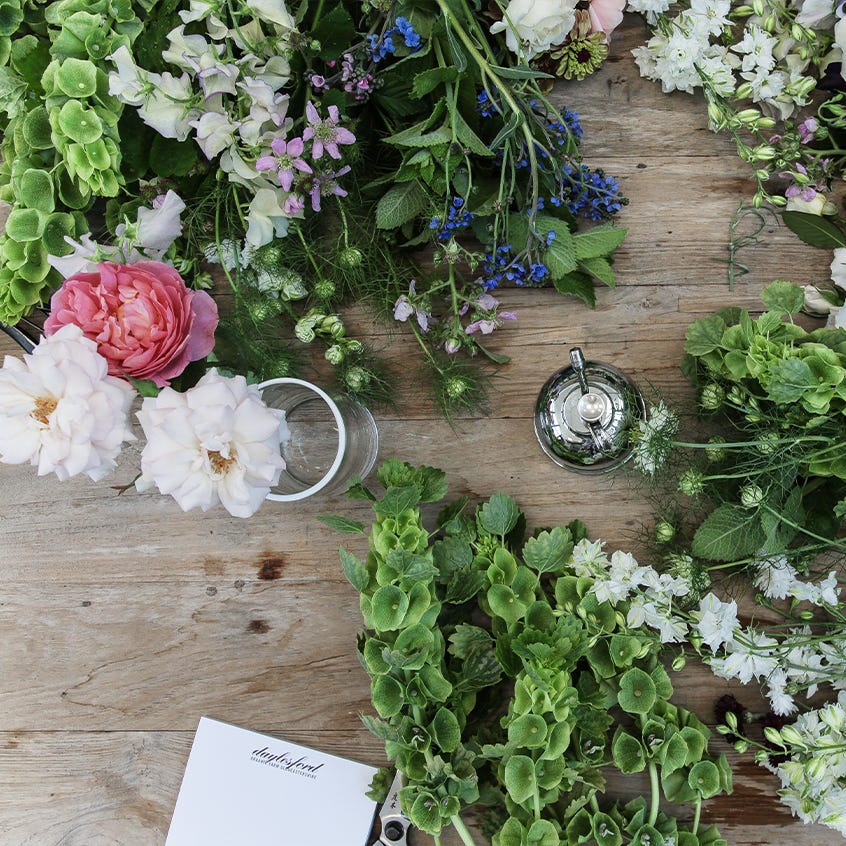 STEP 3
Separate your flowers and natural materials into piles so you can pick and choose.
Cut the stems so they aren't too long and use floristry wire to create little posies with 2-4 flowers.
STEP 4
Place your posies on the willow frame and wrap the wire around the stalks to attach them securely, trimming any excess stems as you go. Cut the floristry wire and fasten the sharp edges.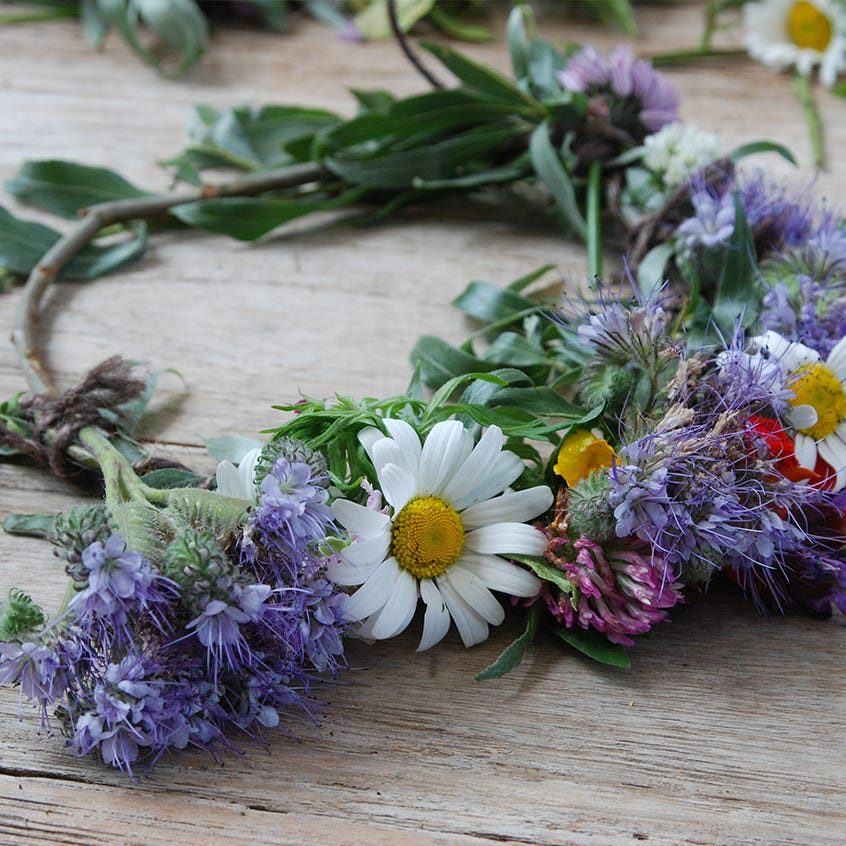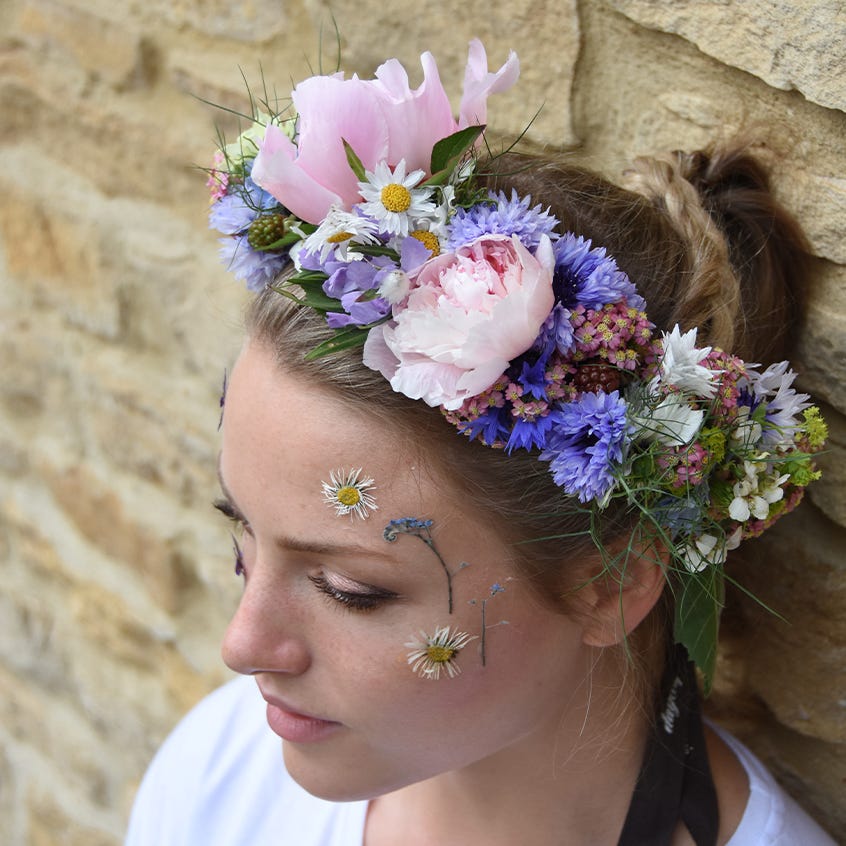 STEP 5
Tie with string at each end so you can fasten your crown around your head easily.