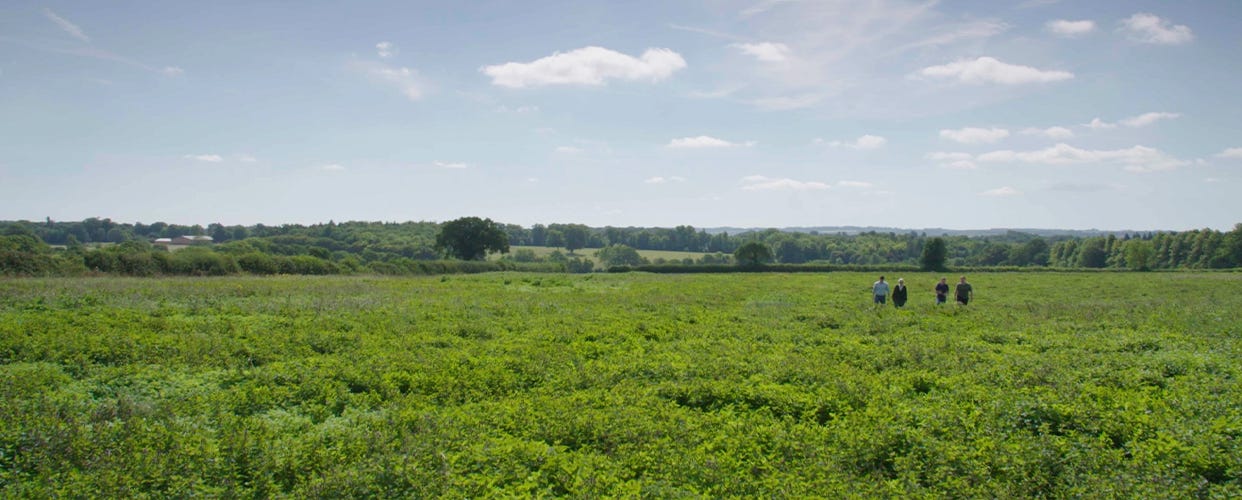 We're excited to reveal a range of limited-edition food, homeware and collectible items to mark the historic coronation of HM King Charles III this summer.
Look out for giftable tins featuring celebratory illustrations by renowned British artist Hugo Guinness. The tins with Soldiers of the Life Guard marching around the edge contain delicious peppermint creams: dark chocolates with cooling, creamy fondant centres, infused with single estate peppermint oil.
These peppermint creams are produced for Daylesford by 'the peppermint people' Summerdown, a Hampshire-based certified B Corp. As we look forward to a summer of celebration, we asked Summerdown to share the story of their unique English peppermint.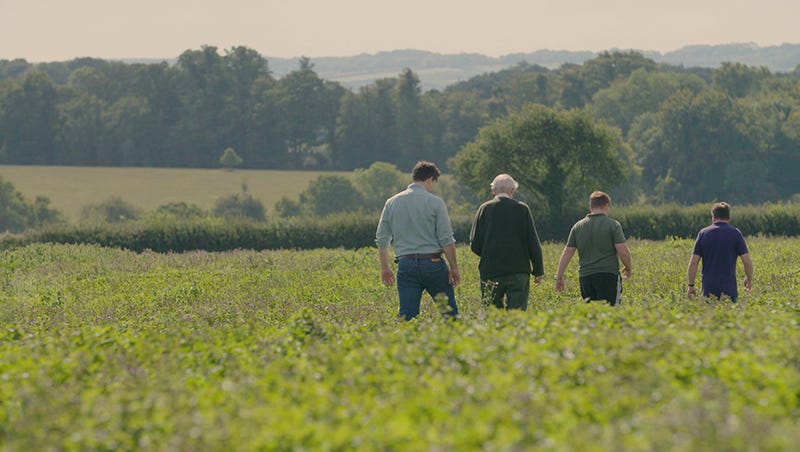 EARLY DAYS
Summerdown founder Sir Michael Colman and family have always been inspired by robust, piercing flavours. For years it was mustard, but over 25 years ago, Sir Michael turned his tastes to mint when a pack of traditional mint bullseyes sparked his passion to revive a taste and scent that had been lost for generations.
He travelled to America in 1995 in search of Black Mitcham peppermint. Struck by the overwhelmingly intense, nostalgic flavour of this peppermint, Sir Michael decided he'd take a few cuttings back home, and have a go at cultivating them with the help of his farm manager, Ian. After a lot of research, advice and a good bit of patience, they started by planting a plot the size of a tennis court. Over time, those peppermint plants slowly started to establish themselves in the soil at Summerdown.
The Colman family has been growing, harvesting and distilling Black Mitcham peppermint into the world's purest peppermint oil ever since from their family farm in the Hampshire countryside. Today they grow over 100 acres of English peppermint, and every single one of the peppermint plants is related to those original cuttings. transforming it into the world's purest peppermint oil, which has a multitude of uses.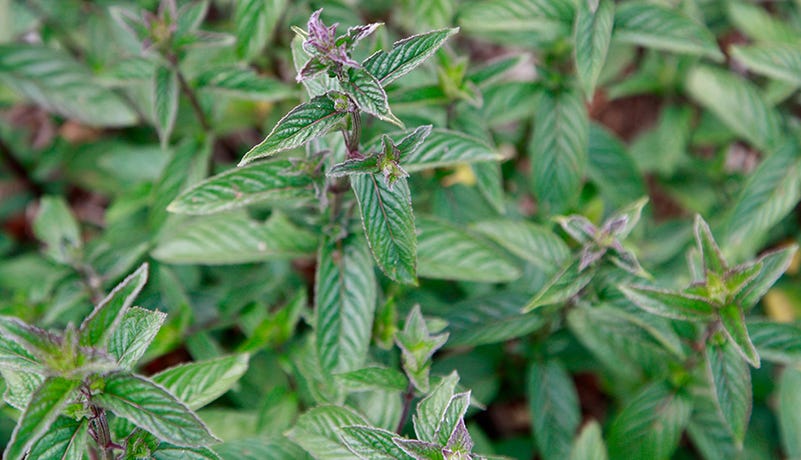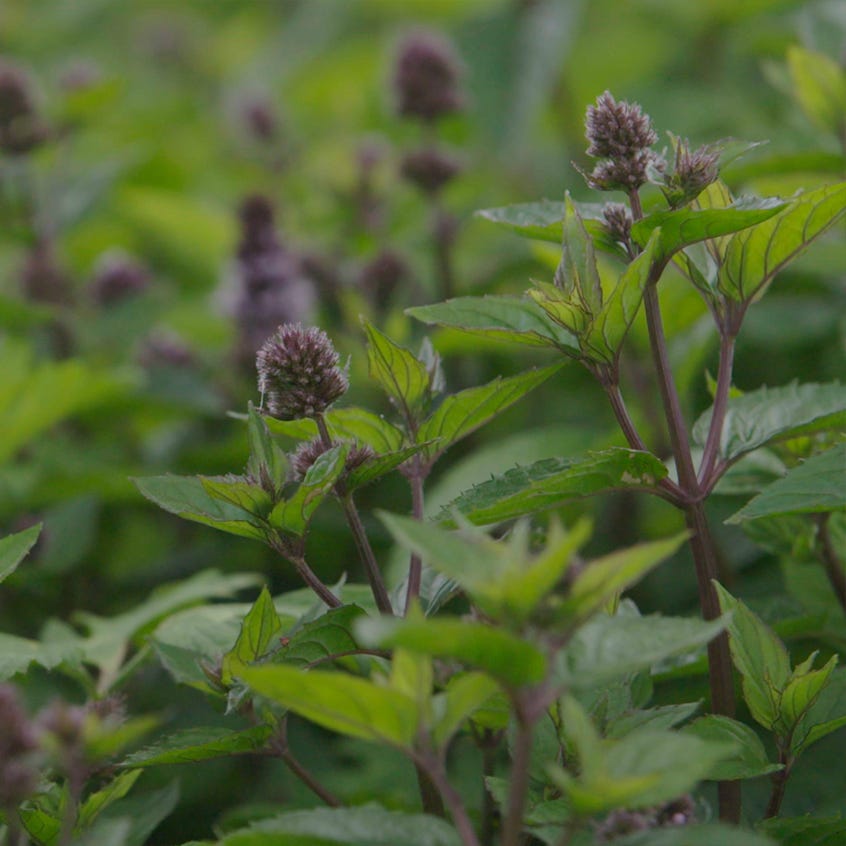 MORE ABOUT MINT
Black Mitcham (mentha piperita) has a clean, fresh taste with a cool, delicate, lingering menthol flavour and uplifting aroma.
It gets its distinctive name from the crop's dark leaves and purple flowers which make the crop appear black when seen from a distance.
Black Mitcham is an extraordinary peppermint prized for its pure, bright character. This rare peppermint is a notoriously tricky herb to grow and one which had, 100 years before, been native to England.
HARVEST & DISTILLING
Black Mitcham peppermint is a perennial crop. Every August, Summerdown's farm team harvest the peppermint, placing the leaves directly into cooker tubs. After the harvest, the plants lie dormant over the winter before starting to grow again in the spring before reaching maturity and being harvested again the following summer.
The peppermint leaves in the cooker tubs are sent to Summerdown's purpose-built onsite distillery where steam is pumped in and the pure peppermint oil is extracted.
Leaves that do not go to the distillery are used for Summerdown's peppermint tea.
The Summerdown team discovered that their peppermint oil is improved by aging, much like a fine wine. Freshly distilled peppermint has a heavy, acidic aroma and harsh taste, whereas after ageing it produces a deep and mellow flavour.
So, they seal the oil in a lacquer lined barrel and let it mature for up to two years.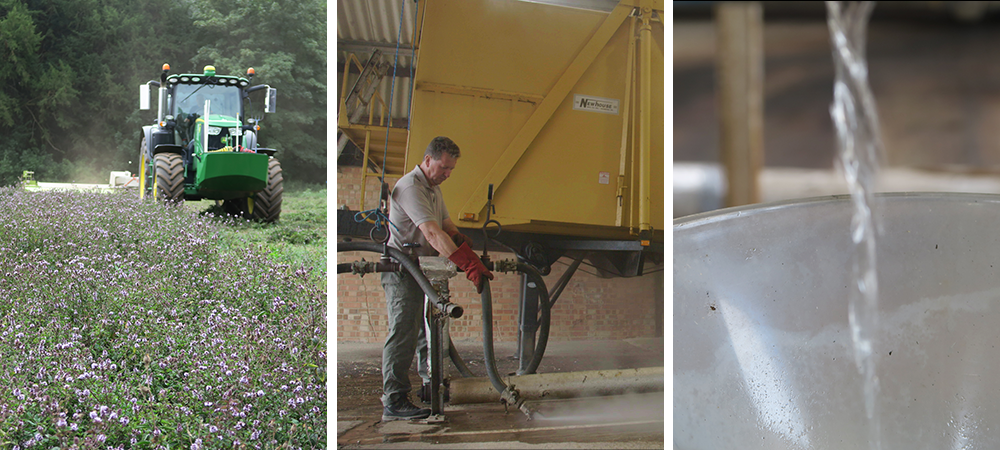 THE FINAL RESULT
Once ready, the English Black Mitcham peppermint oil is paired with deliciously rich, sustainably sourced dark chocolate to create peppermint chocolates with cooling, creamy fondant centres.
We are looking forward to a right royal celebration this summer with plenty of peppermint creams.