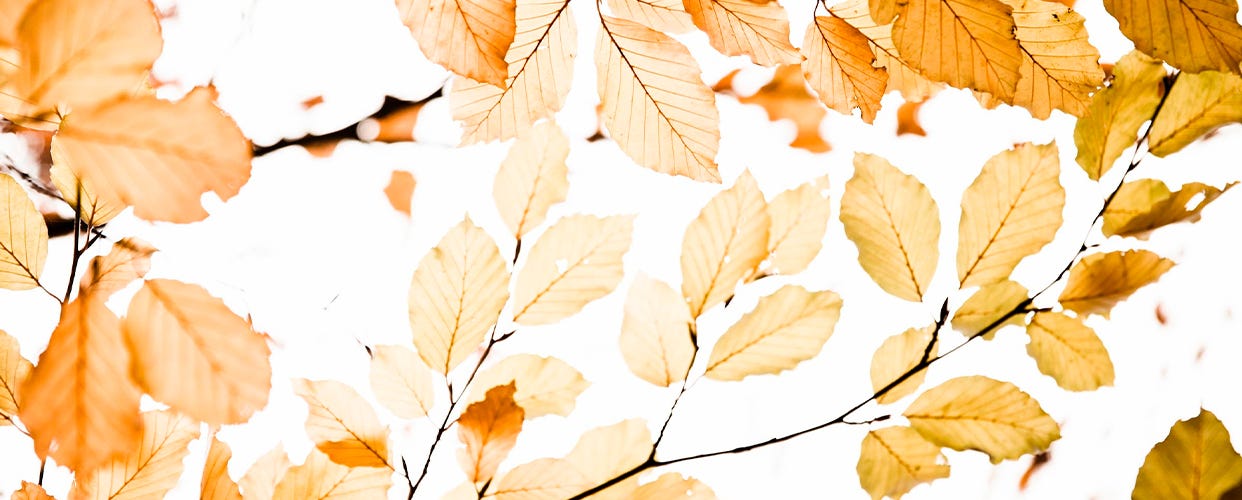 Tips for beating the winter blues
Bamford's wellness practitioners share their tips for beating the winter blues and feeling radiant throughout the colder months.
The Bamford Wellness Spa on our Cotswolds farm offers holistic treatments, classes and workshops to nourish the mind, body and soul. Find out more about the Bamford Wellness Spa at Daylesford farm.
ESTABLISH A ROUTINE
Many of Bamford's wellness practitioners agree on the power of establishing a routine when transitioning between seasons – particularly important for beating those pesky winter blues.
For those of us who struggle to wake up in the dark, Milla Lascelles, Bamford's Health and Lifestyle Coach, suggests brightening your morning with an SAD lamp, such as the Lumie body clock – 'After all, 15 per cent of people in the UK are said to have seasonal affective disorder'.
MAXIMISE ON THOSE SUNLIGHT HOURS
'Once you're up and about, take time to embrace the sunlight to ensure you keep in sync with your circadian rhythms', suggests Milla. 'This could be sitting by a window with your morning cup of tea and feeling the light on your face, or hopping off the bus one stop earlier and walking the rest of the way to your destination. I also encourage clients to hold off wearing sunglasses in bright morning sun for at least 20 minutes, as it's good to get the natural light into the eyes'.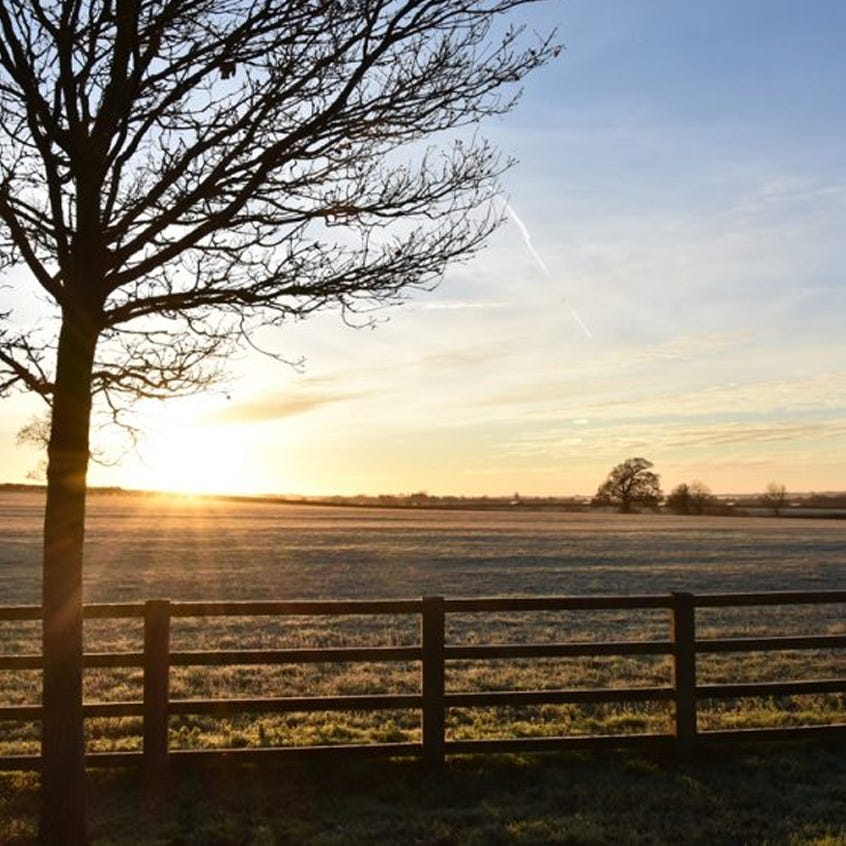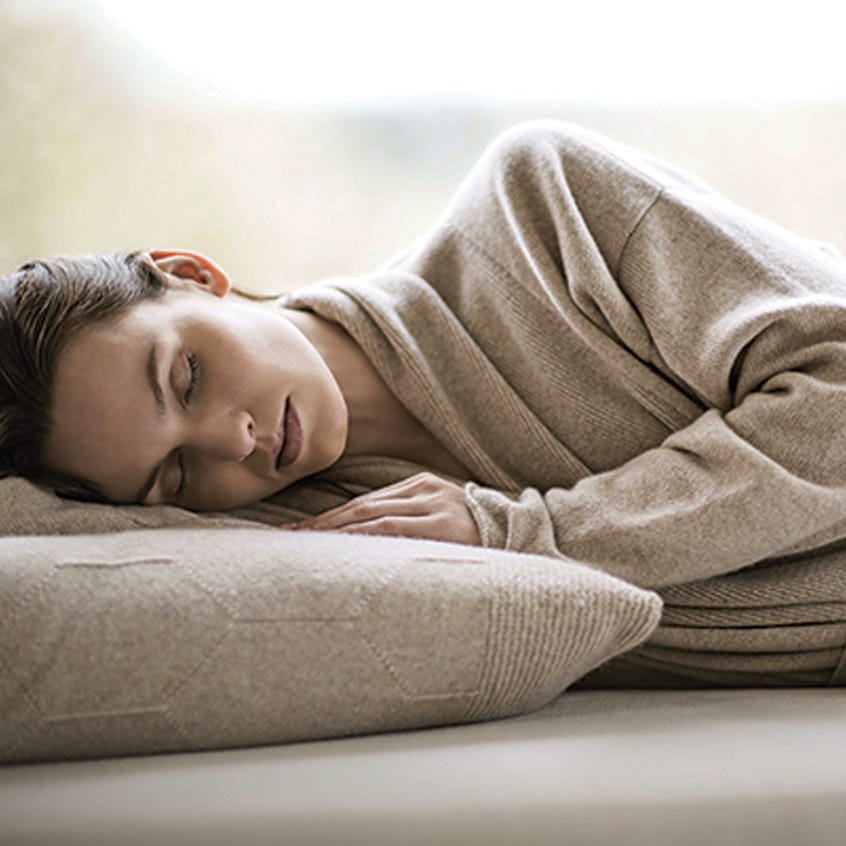 START SLOWLY
The first thing that Rose Van Cutsem, who teaches Vinyasa Flow at our Haybarn in the Cotswolds, does when she wakes up is to roll into child's pose: 'I do it in bed and hold the posture for 10 minutes – unless I fall back asleep again! Then I sit up, place my feet firmly on the ground to anchor myself and visualise the day ahead. It really is transformative'.
Resisting the urge to rush as soon as we wake up can help us feel more grounded and reduce stress in the morning.
SET GOOD INTENTIONS
Emily Roberti, Bamford's resident yoga teacher, advocates starting the day with an inspiring ritual, however big or small, to kick the winter blues. 'This might be a short gratitude meditation in the morning, perhaps writing in a journal or making time to prepare a beautiful breakfast.'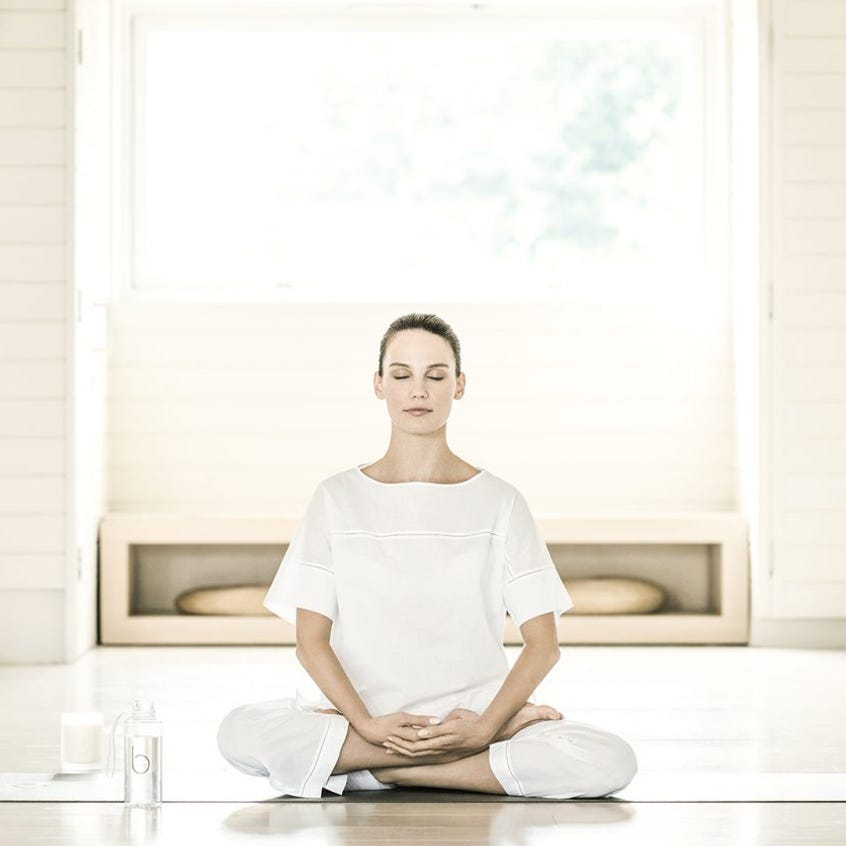 POSITIVE AFFIRMATIONS
Optimism also plays a role and Emily recommends using positive affirmations when you're feeling blue in the colder months. 'For example, exchange negative thoughts for positive ones so that your subconscious starts to recognise them as the truth.
Breathe in while telling yourself, "I am calm". Breathe out and tell yourself, "I am at ease"'. Try making up your own affirmations or finding ones that resonate with you and repeating them silently as often as needed.
MAKE TIME TO PAMPER
Prioritising self-care is important, too. Bamford's B Vibrant range is inspired by the sun and powered by botanicals, it invigorates mind and body. There's a shampoo and conditioner which stimulate the scalp and refresh the hair, a shower cream which soothes the skin and a body moisturising milk which hydrates.