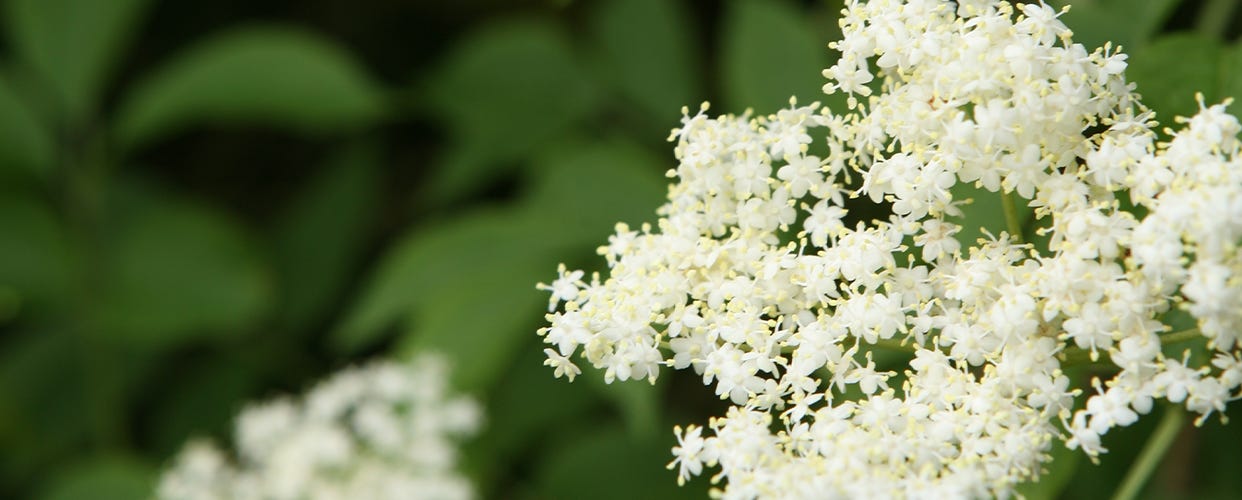 Top tips for foraging elderflower
The eagle-eyed will usually spot the first elderflowers appearing in our hedgerows in late May or early June. The pretty white blossoms are delicious when used to make cordial or champagne.
Discover our top tips for foraging.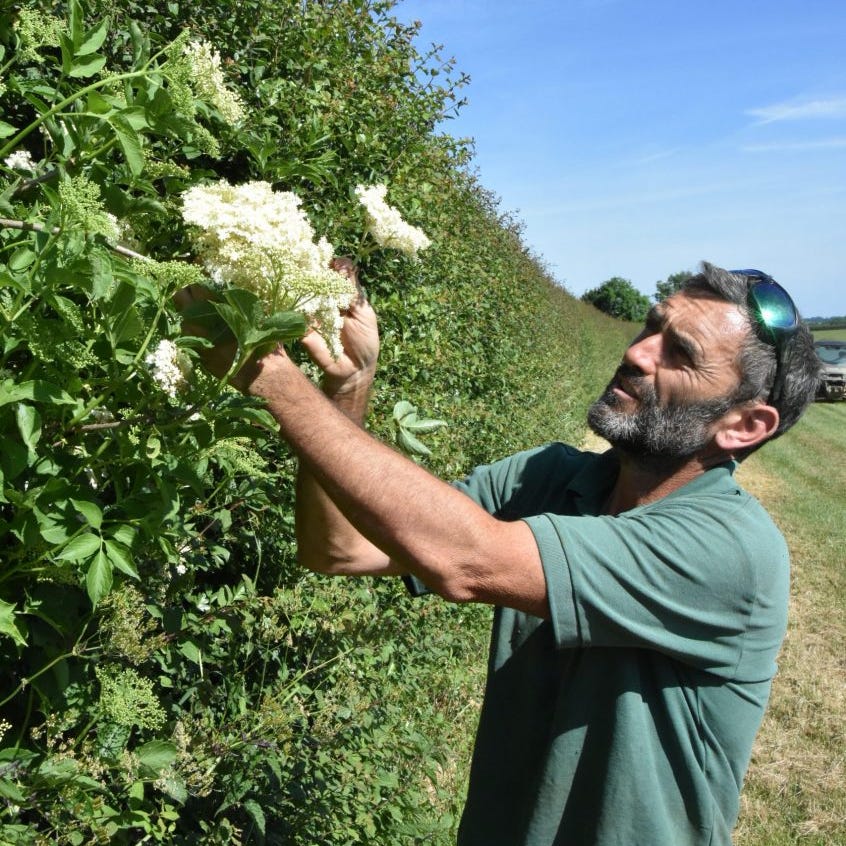 FIND AN UNPOLLUTED PLACE
While it is easy to spot elderflower from the roadside, the flowers will absorb traffic fumes so it's best to delve a little deeper and forage from quiet country lanes or fields (make sure to get the land-owner's permission).
TAKE ONLY WHAT YOU NEED
Look for areas where you can see a lot of flowers and then only collect a small amount. Don't strip the tree entirely as you want to leave some for the local wildlife too. Flowers support our pollinators and will then develop into berries in late summer – a crucial food source for birds, mammals and insects. Be mindful that the hedgerow is also a habitat for many species so avoid causing too much disturbance or lasting damage.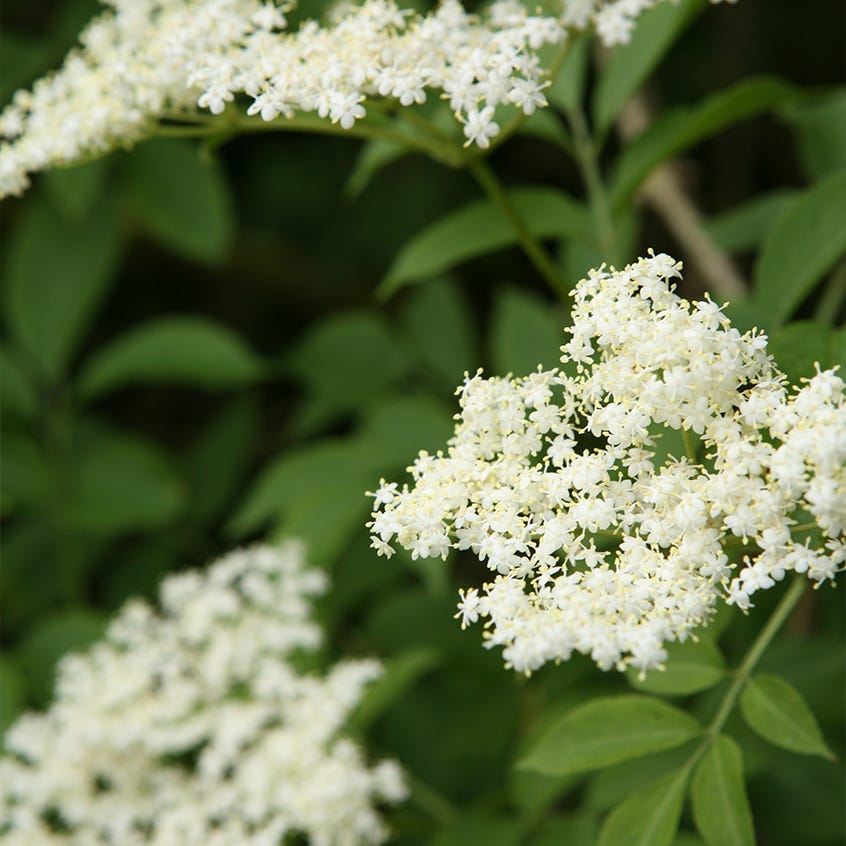 CHOOSE A SUNNY DAY
Don't pick the flowers it when it's wet – it's always better to forage for elderflower on a dry, sunny day as the scent comes more readily. Ensure the flowers are nice and open, which will also help to maximise on flavour.
REACH UP HIGH
Pick high up blooms – if you've got a walking stick or a stick with a crook in it you can use this to pull the higher branches down.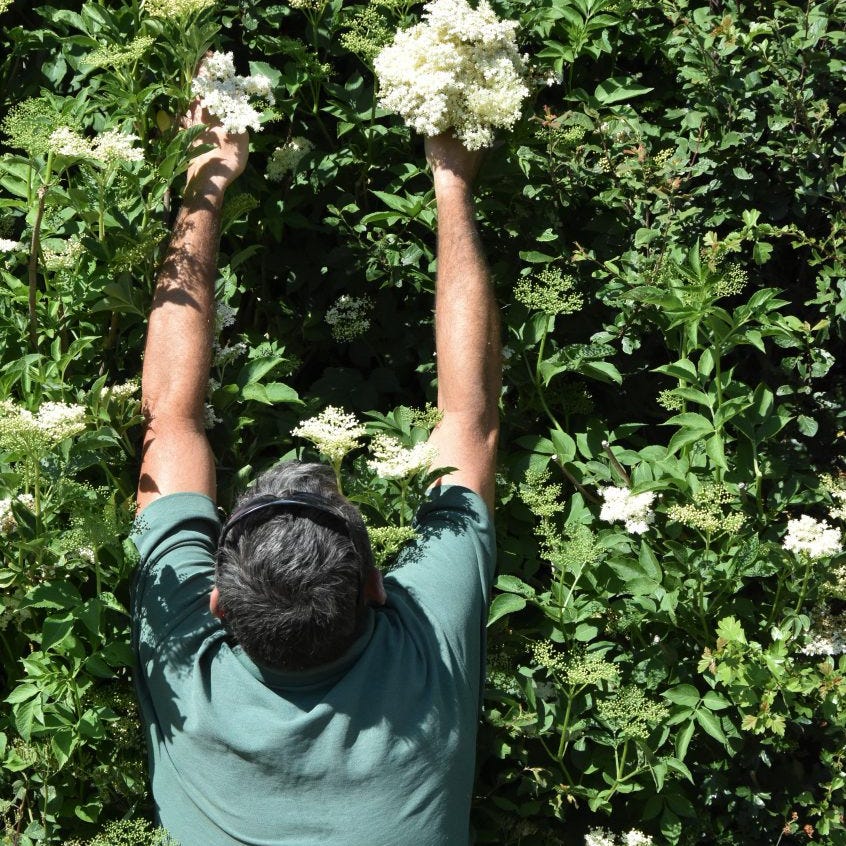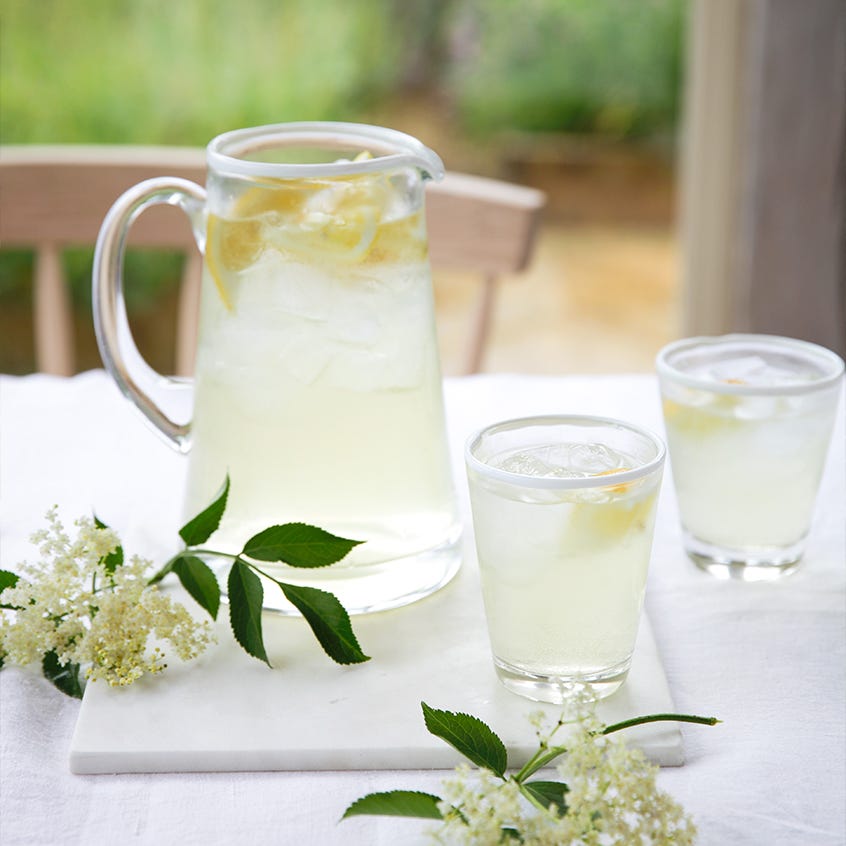 PREPARE TO INFUSE
Remove flower heads just below where all the small stems meet the main stem – you want to infuse as little of the green part of the elderflower as possible. Before infusing, gently shake the elderflower heads to remove any insects. Don't rinse them, as it strips the pollen and flavour.