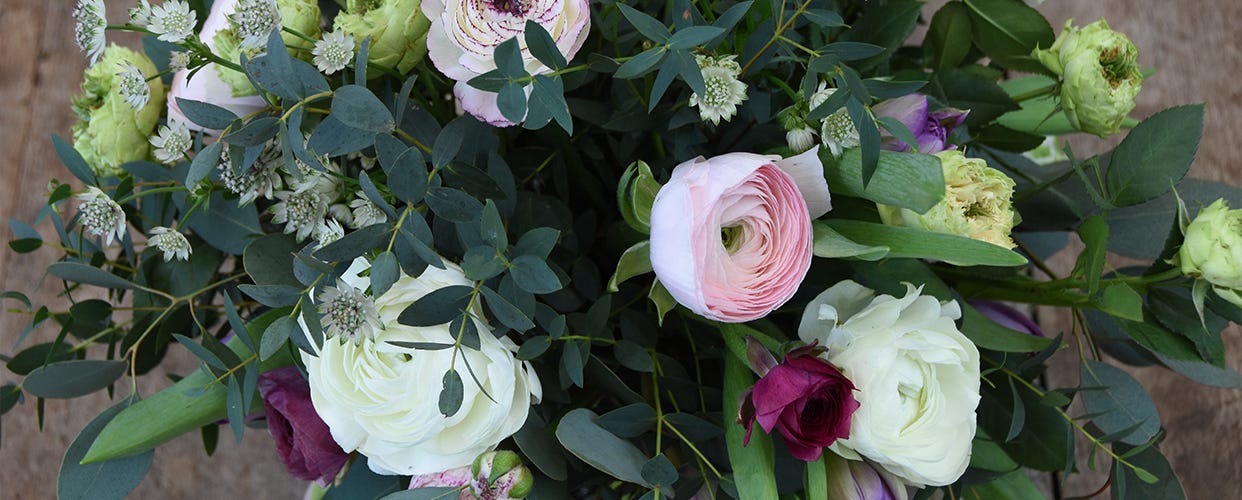 Weave a secret message into your bouquet
With Mothering Sunday and EASTER just around the corner, the changing seasons mean our Garden Room at the farm is filled shades of white, creamy pinks and lilacs, pale blues and soft greens.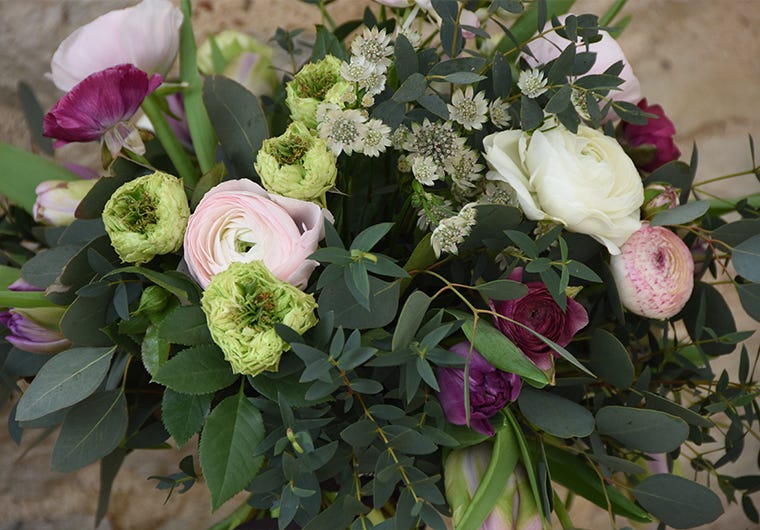 Our floristry team is using this gentle palette of early spring to make beautiful floral hand-tied bouquets and trugs of planted spring bulbs, using fresh blooms, greenery and plants from our Market Garden and sourced carefully from local, sustainable British growers. The arrangements are available in our farmshops in both London and the Cotswolds via DAYLESFORD DELIVERED.
The Victorians used flowers to convey a secret language and reveal their true feelings in a time when some subjects were taboo. If you were thinking of giving a hand-tied bouquet or vase arrangement to a loved one, this is a lovely way to imbue a deeper, personal meaning at the same time. This of it as floral poetry; you can even choose your own combination of meaningful blooms and attach a card explaining the significance behind each one.
Here are some of our favourite seasonal blooms, along with their hidden meanings.
Eustoma (Lisianthus) – "appreciation", to show you are thankful for all she does
Pink Roses – "grace", a lovely compliment at any time
Tulips – "declaration of love", always a wonderful message to receive
Rosemary – "remembrance", to evoke memories
Daffodils – "birth/ new beginnings", fitting for spring
Lily of the Valley – "return of happiness", perfect when loved ones are reunited
Stocks – "you will always be beautiful to me", a touching way to express deep feeling
Myrtle – "love and good luck", members of the royal family often include a sprig of this fragrant shrub in their wedding bouquets
Blossom – "purity, loveliness", a fitting celebration of spring
Lily – "majesty", for someone you love more than any other
Altro – "devotion", to show your commitment
Primrose – "childhood", for someone who makes you feel young!
Snowdrop – "consolation", for times when friendship and support are needed