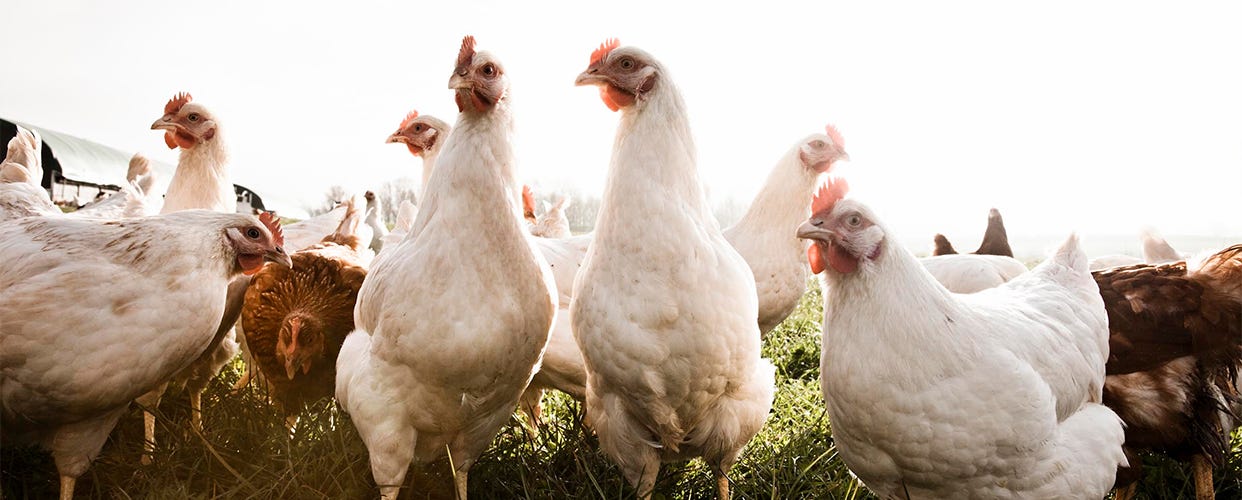 What does "organic" mean to us?
With the organic industry growing steadily in the UK according to reports by the Soil Association, we are starting to see a positive shift in farming and consumer behaviours. We're proud to be part of the organic movement and to share more about our regenerative, sustainable farming practices. There's never been a more important time to champion organic farming and the benefits for us, our planet and future generations.
SUSTAINABILITY
A great place to start is with our sustainability practices which are at the heart of everything we do at Daylesford. When we started Daylesford, we quickly realised that sustainability is a by-product of organic farming; from farming to production, retail, logistics, packaging and generating energy, we needed to think about being more sustainable, improving our current practices to surpass the standards required on our organic farm. Organic farming does not stop with the soil and our animals – it must be part of the DNA that makes us up as a company.
We see farming sustainably as a benefit of our environment and even if standards for organic farming were not in place, we would still farm organically in partnership with nature. Whilst we use Soil Association's organic farming standards as a guide, we constantly thrive to exceed them and are working on this every day from our farms to our offices.
FARM
From the deepest roots in our soil to our fresh produce, animals and the food that ends up on our forks, we believe that to farm organically is to work with nature rather than against it, so we employ a variety of natural means to achieve growing our produce. The rich manure we collect from our animals is high in nutrients and extremely fertile, so makes an excellent natural fertiliser for our crops. By reusing it, not only are we taking advantage of this valuable resource, we are also avoiding wastage, returning it to the nutrient cycle and ensuring nothing is lost.
Another example is our vetch and clover-rich grass; with deep roots that draw nitrogen out of the air – a natural fertiliser – they put high fertility back into the soil which is available for the next crop to use. We see nature as a beautiful and valuable resource, and don't believe in spoiling it with artificial or man-made chemicals to achieve higher production goals.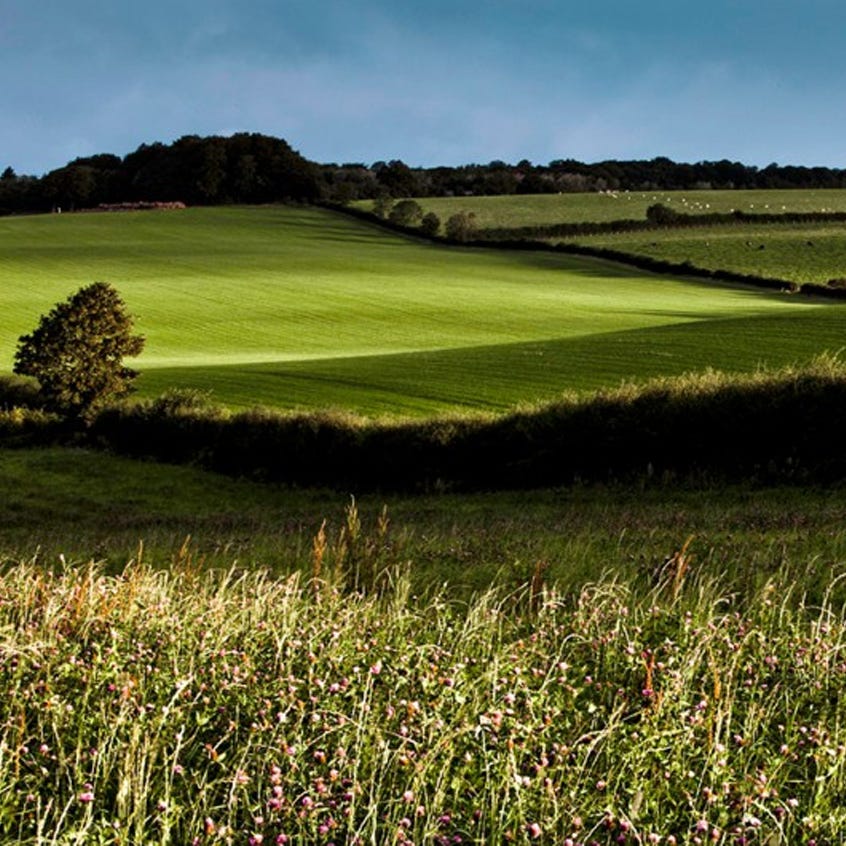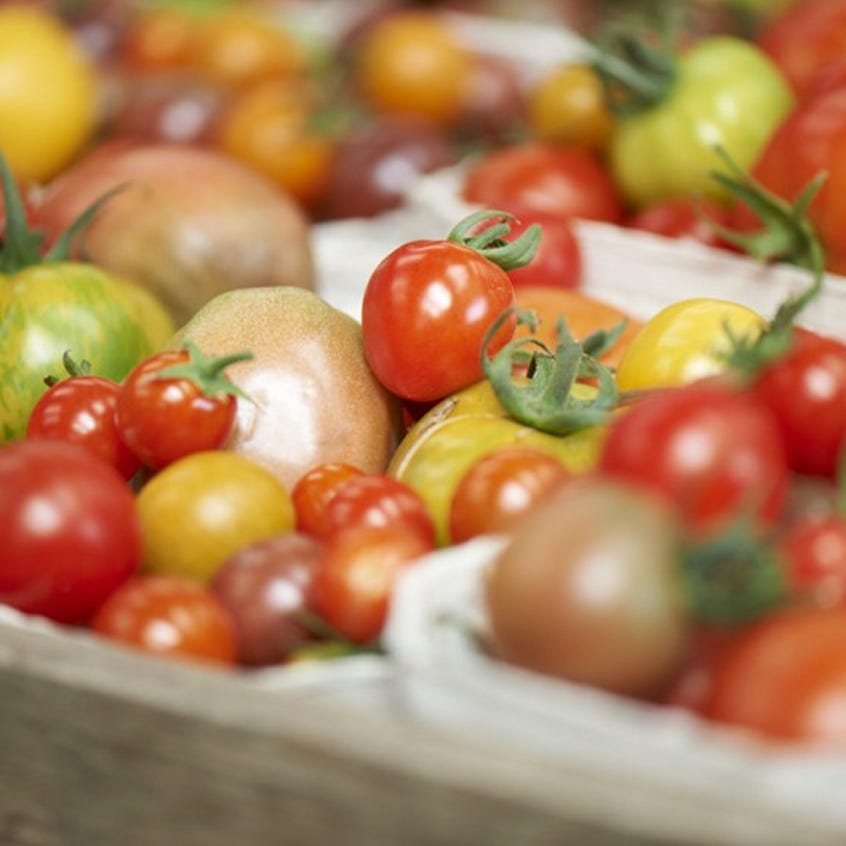 WORKING WITH THE SEASONS
We grow produce and farm according to the seasons, so you'll see that all of the menus in our farmshops are seasonal, as is the produce available at the time. For example, as we're nearing the harvest season, where the very best of our summer produce is plentiful, we create products using leftover gluts of vegetables. Take our tomato and chilli jam, available only at the end of summer as tomato season nears the end and the tomatoes are at their ripest.
Nurturing nature also means abstaining from forcing our plants and animals. We know that our squash varieties are only at their best during harvest season and would never force them to be ready in the late winter or spring months. As they need warm sun in order to flourish, our organic farming principles mean we wouldn't be able to get them to grow 'out of season'. We grow as nature intended and feel rewarded as each new season starts and we get to enjoy the very best of what that season has to offer. It makes the abundance of each season's produce even more precious; something to enjoy while it lasts.
HEALTHY, HAPPY ANIMALS
The same approach is used with our animals, for which we ensure we have the highest levels of animal welfare. We only chose to breed animals that are ideally suited to thrive in a purely organic environment; those that perform well on a natural forage-based diet and that grow slowly at their own pace.
Take our organic venison which is reared on our estate in Wootton, Staffordshire. We allow them to live as wild a life as possible, foraging on our organic lush pastures throughout their lifetimes. We know that venison comes into season around the harvest time, meaning the autumn and winter months are the only time of year we will sell this delicious meat in our farmshops and cafes.
As for our dairy and hens, we take great pride in allowing them to live a truly organic lifestyle. We know that a happy animal will make good quality produce and if we see a change in this, we take great care to look after the welfare of the animal and check for any signs of distress. Organic farming is not necessarily sitting back and waiting for things to grow; we are a technology-driven business and use this to ensure, first and foremost, that our animals are happy, healthy and living as they should be. Testing our sheep for parasites and monitoring milk production of our cows are just a couple of examples of our technology in action.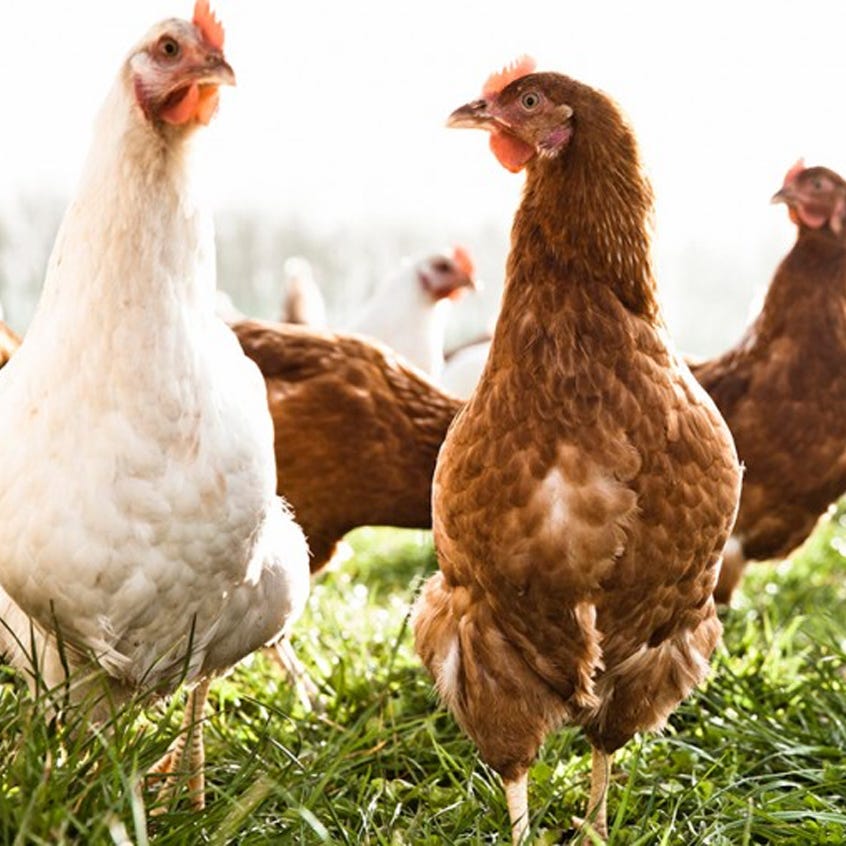 COOKING, BAKING AND PRODUCTION
When our produce is sent to our production kitchens, chefs or farmshops to be sold or to be made into meals, we add absolutely nothing artificial before, during or after the cooking process. Whilst we can't grow everything we would like on our farm – for example, we are unable to grow asparagus as we don't have the right soil for it – we will only source produce from organic farms that match our principles as closely as possible and only if we are unable to produce it ourselves. This means we can give you, our customers, the best quality organic food; untampered, unmodified, and unspoilt – and you can really taste the difference.
ADDITIVE-FREE
Our baked items are a brilliant example of the freshness of our products and organic means of production. With our dedicated Bakery team working from the late afternoon into the night, producing everything by hand and in large batches, our products come out of the Bakery are as fresh as possible, hitting our farmshops the next morning.
Our baked goods have a very short shelf life as they contain only the most natural ingredients, and whilst most of our production units will prepare food for the next day, our Bakery recognises the need for freshness which is why our baked goods hit our farmshops as little as six hours after being made. Then, as part of our zero waste policy, any unsold baked goods will either be distributed to those in need via our chosen charity The Felix Project or used in our 'past its best' bread dishes such as our PANZANELLA SALAD .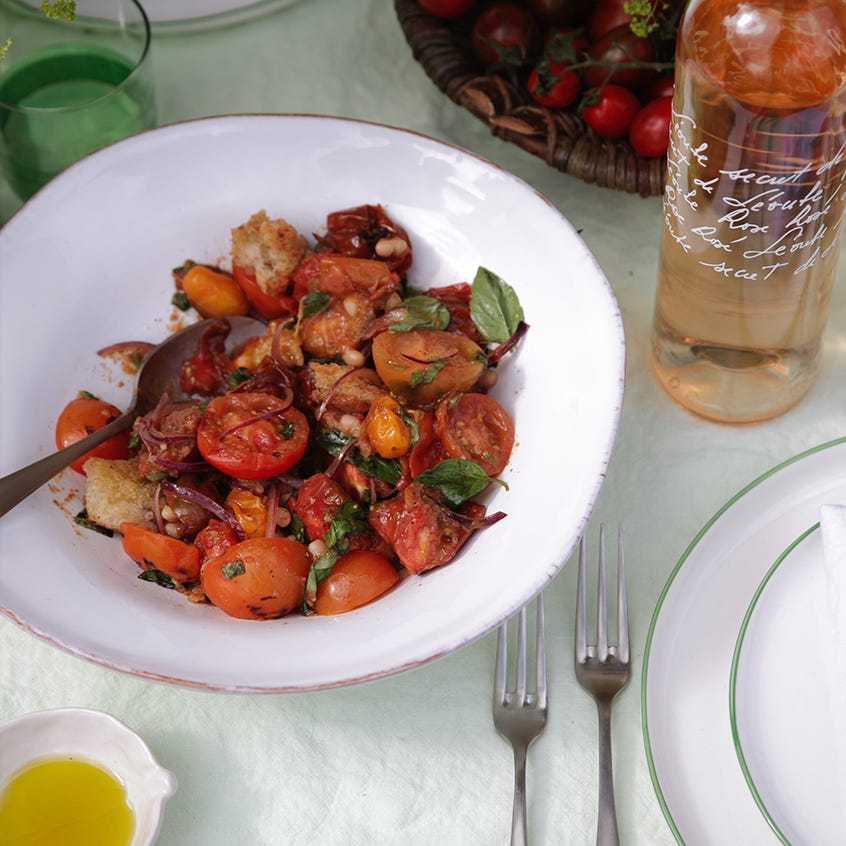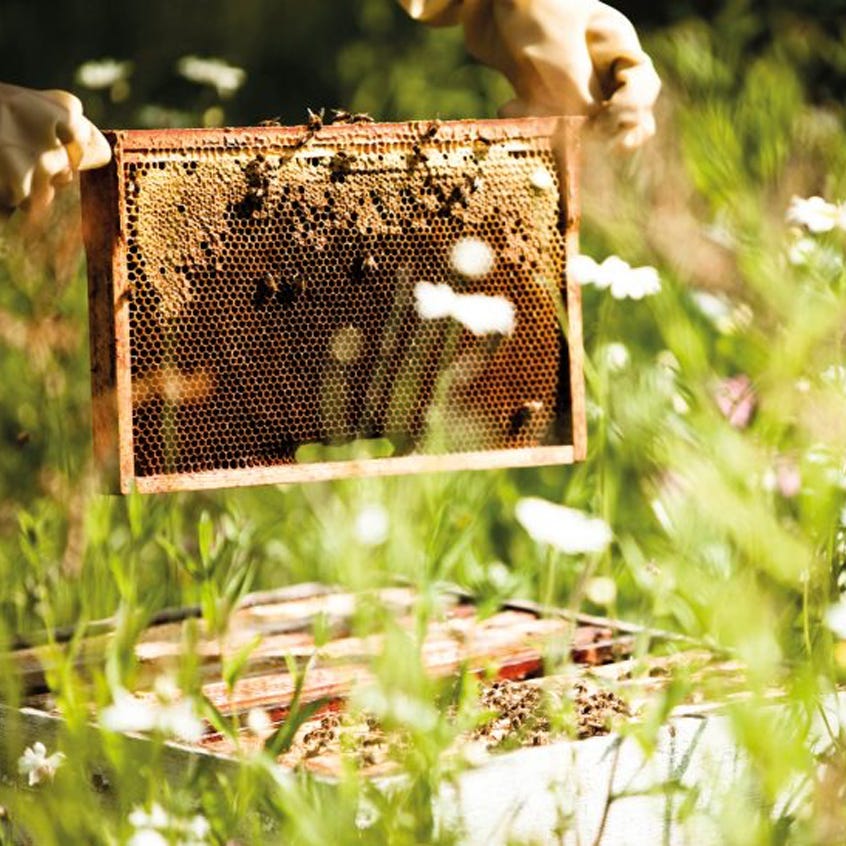 PROTECTING NATURE AND SUPPORTING BIODIVERSITY
We know that organic farming nurtures and protects the beauty of nature. We don't farm to squeeze every inch out of our land; we ensure areas are left for biodiversity, caring for the land for future generations. Keeping the soil fertile, putting nutrients back into it and allowing it to rebuild through crop rotation allows it to flourish and continue to grow as it would. The same goes for our farm's woodlands and hedgerows; we trim them only once every two years which means we aren't interfering with their growth and the wildlife living in them.
Diverse woodlands are a breeding ground for wildlife and we're proud to have multiple bee hives across our farm. A particular passion of Daylesford, we provide food to our precious pollinators throughout the year, encouraging them to return to their hives to breed and make honey. Due to the brilliant summer we've had with plenty of rain, our blooms, hedgerows and woodlands have flourished and our organic Cutting Garden is full of beautifully-bloomed seasonal flowers which are used in our floristry courses.