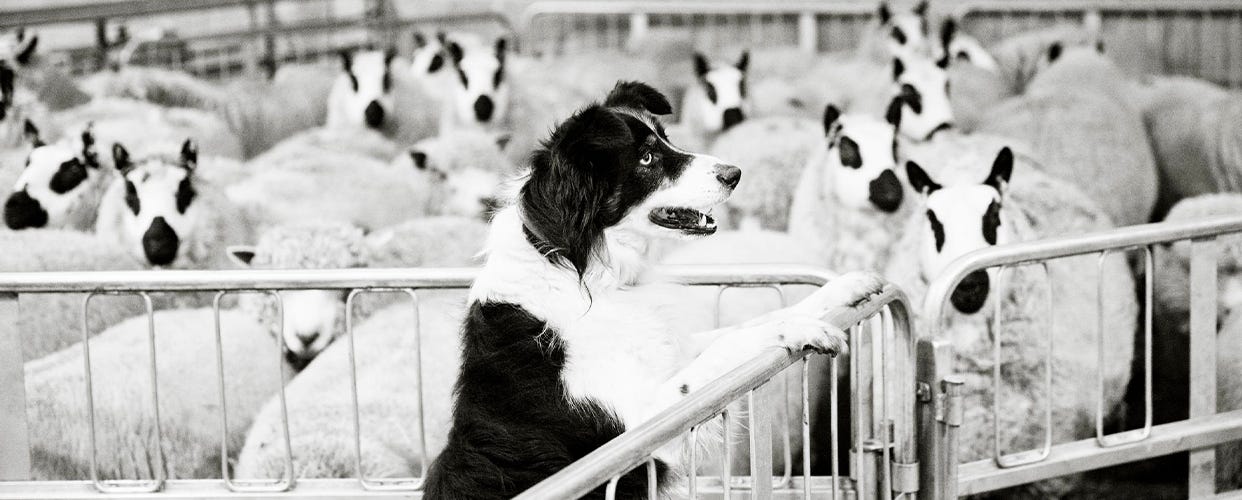 What makes a great working sheepdog?
Our Farms Director Richard Smith on why his award-winning sheepdogs are so integral to life on the farm and the qualities he looks for in a great working dog.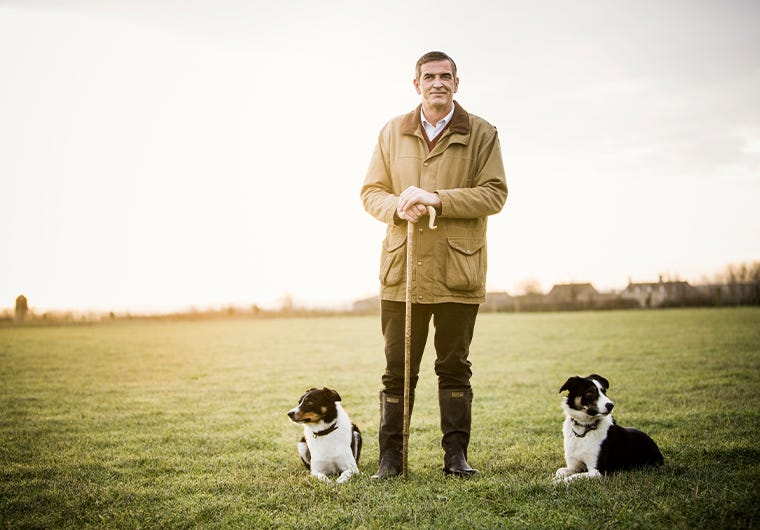 "Working sheep with a collie dog is an age-old farming tradition. One good dog can do the work of five men on quad bikes – quieter, cheaper, more effectively and with complete obedience.
But what makes a great dog? It is not rocket science; anyone can get a dog to perform simple tasks on the farm. But a great dog is something very different. I have kept working collies for many years and I would consider myself very fortunate that three have proved to be great dogs. I am particularly proud of Glen, who took me all the way to the International Championships on two occasions in 2014 and 2015 to represent England, a lifelong goal for me. I say fortunate, because to have a dog with which you can gain a true bond and work successfully at such a high level in the competitive trial field is a very special thing.
Natural ability is an inherited skill, not one that can be taught. A good sheepdog is one that possesses natural instinct. But a great sheepdog is one that is born knowing how to work stock, has natural power, patience and possesses a great aptitude to learn quickly. One that never worries sheep but works them with a quiet determined confidence. Combine that with stamina, agility and an overriding emotion to please, throw in a competent handler to harness these natural abilities and something quite magical happens – one man and his dog, working in total harmony.
In all the years of keeping dogs, only three have proved to be great dogs, so you can appreciate how rewarding it is when a great dog comes along. How do you choose a great dog? There are no guarantees, but by choosing pups from great working parents the odds are shortened – and if you have the understanding to recognise and bring out the very best in the dog, you could have a trial champion on your hands. Dogs are just like children, some require greater understanding and patience, some mature more quickly than others, but a slow starter doesn't mean he or she will be any less of a success in life. For me the art of training a dog lies hugely with working out what sort of personality you are dealing with. Some are strong, confident, over-keen and need to be steadied and taught patience, others however are more wary, steadier and need to be given confidence.
I prefer the stronger type of dog. I currently have three dogs. Glen, a loyal friend, highly intelligent and quiet in his work. Glen would be a hard working child, trustworthy, helpful, a real achiever. In contrast, his son Bob, powerful, strong, and wilful, as a child would test you at every opportunity. And lastly Lynn, a 3-year-old bitch, the angelic daughter, sharp, keen, very good listener with a big heart who will work all day every day. In the field, all three are extremely competent, but only because I understand and work with their individual personalities.
My work on the farm here at Daylesford is made not only easier but far more enjoyable thanks to my dogs. Their work is truly invaluable, even in today's modern world."