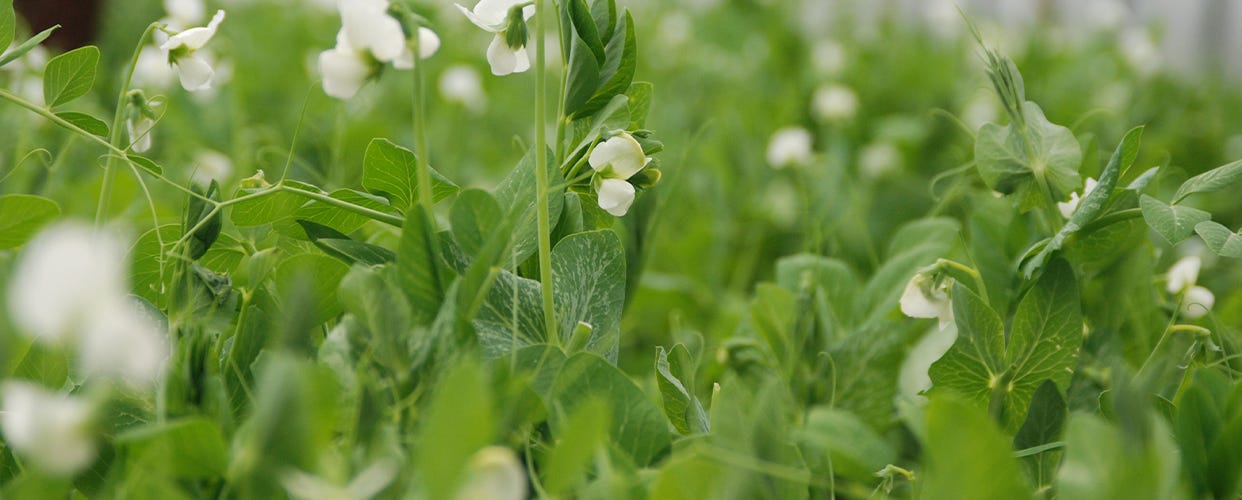 What You Should be Growing & Sowing in the Garden Right Now
The months of March and April offer a great opportunity to make a start to the growing season, says Saskia Toppin from our Market Garden team.
The ground temperature is still low, so the engine of the garden sits within propagation. Propagation is about giving seeds the very best start to life. It is essential to use a good seed-germinating compost – something that drains freely, allows aeration and has the ability to retain moisture. The mixture must be free from weeds, pests and disease while a fine texture ensures a good contact with the seeds. Most garden shops should stock it.
Various sized trays and pots can be used for propagation. Yoghurt pots, perforated with holes in the base make exceptionally good recycled propagation units. Below are some of my favourite plants that I will be propagating in the Daylesford Market Garden this spring.
BROAD BEANS: With a large surface area, the broad bean seed is hardy to cold temperatures. Sow into individual units that can be transplanted out into the garden or larger pots. As the plants grow, the tops and flowers can be harvested for a fresh treat in salads or wilted down as an alternative to spinach.
PEAS: Sow peas in early March for a June crop. Pea shoots can be harvested as they appear and this will encourage multiple growth. Peas like a support to grow up against so mesh wire or netting attached to wooden posts running alongside where the peas are planted is a good idea. If planting in a pot or container, then creating a wigwam effect using three stalky sticks from the garden is a good way to create an attractive support mechanism.
CHERVIL & CORIANDER: These herbs germinate well at this time of year unlike others such as dill, basil and fennel that do better later on in the season. Sowing bucket- sized pots with up to 100 seeds is a great use of space and produces a rapid carpet like result of small shoots. Over the weeks, as they grow, thin them out to allow the micro leaves to develop into larger plants.
HERITAGE TOMATOES: Daylesford is famous for its tomatoes, growing over 40 varieties organically in our Market Garden on our farm in the Cotswolds. Our success lies in choosing the right varieties that thrive in an organic environment and of course giving them the very best start. We sow them in an organic, peat free compost and introduce a little heat (in the form of a low energy electric under blanket), to help them along. This care and attention results in a strong, hardy and healthy plug seedling for April planting in the polytunnels, hopefully after the last of the frosts. Ultimately, from June onwards our hard work pays off with a bumper crop of delicious, full of flavour fruit to overindulge on in the summer months.