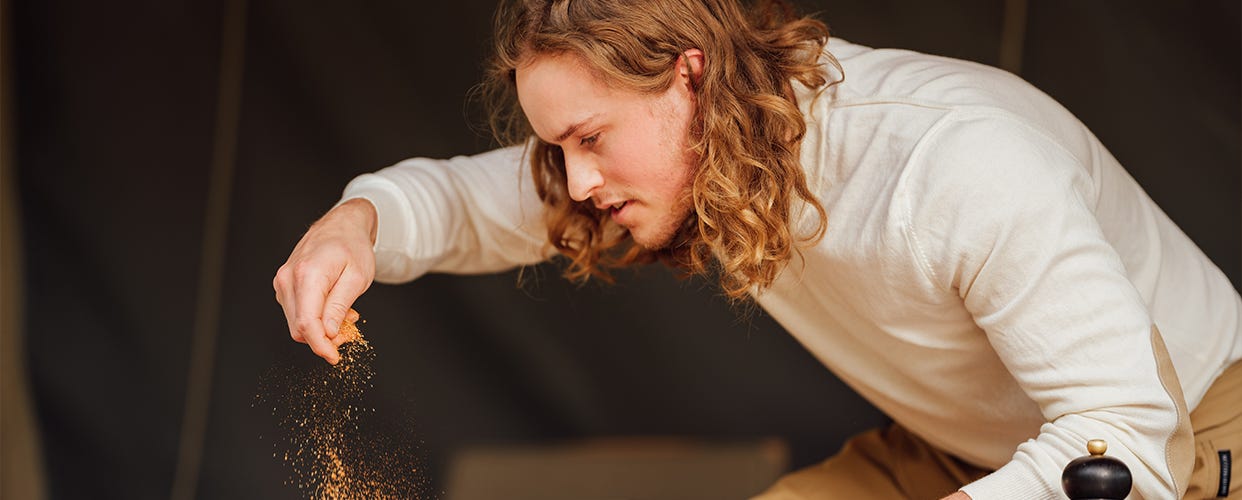 Wild food with Tait Miller
London based chef and wild cooking enthusiast Tait Miller shares his passion for enjoying food from nature's larder – and a favourite seasonal recipe.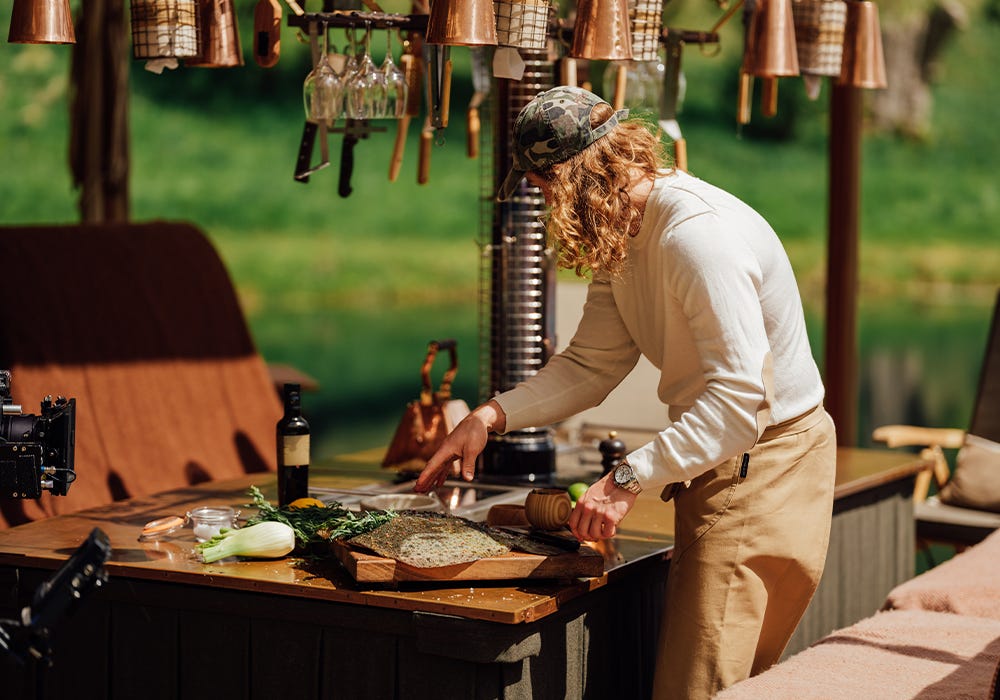 1. WHERE DID YOUR LOVE FOR COOKING BEGIN?
I think my love for food started by growing up around homegrown fruit and vegetables. Tasting radishes picked straight from the ground and tomatoes still smelling of the vine. I did cook from a young age but never thought I would become a chef! I fell into being a chef whilst doing pot wash in a local pub when i was in school.
2. WHAT SEASONAL INGREDIENT ARE YOU LOVING RIGHT NOW?
Wild garlic is just such magical ingredient the way it grows in the woods with its scent filling the air. Very cool ingredient to find and great to cook with.
3. WHAT ARE YOUR TIPS FOR WILD COOKING AND WHY SHOULD WE ALL TRY IT?
My tip for wild cooking is to always check your kit twice and then once more for luck. Hahah! There is nothing worse than forgetting something critical when you have hiked into the wilderness to cook. The reason to try wild cooking is because there is no better feeling than being outside in nature, birds calling, a campfire burning and the smell of good food in the air!