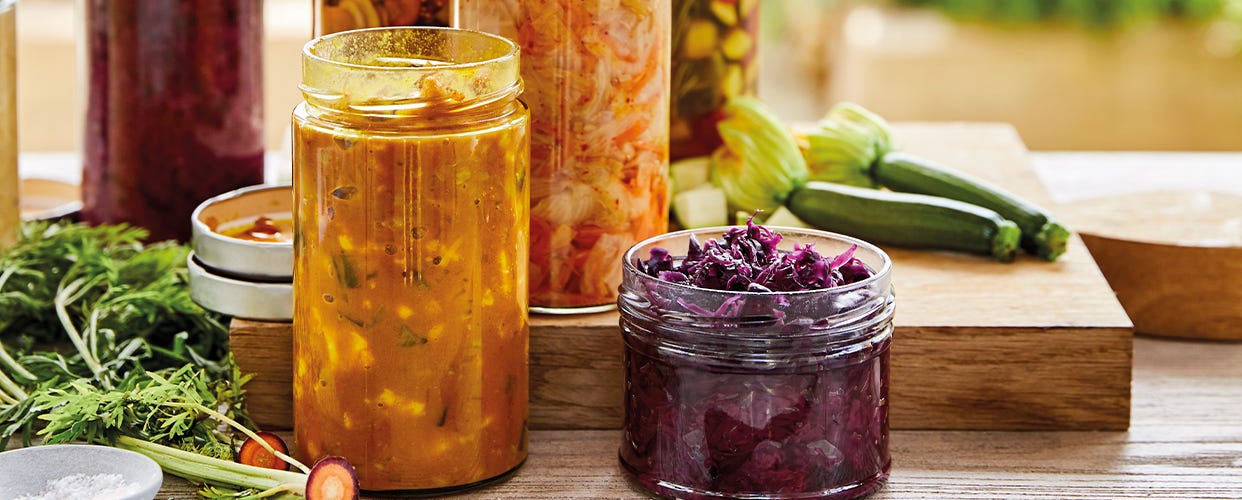 Our organic ferments range
Our organic ferments range is a great way to boost gut health whilst improving food waste. Using our unwanted or excess organic vegetables, our ferments do more than deliver a tasty punch to a meal – there's a whole host of benefits for your health and our environment, too.
Grown in our 28 acre organic Market Garden, our fresh vegetables typically fly out of our farmshops, however we do encounter leftover 'wonky' vegetables or a surplus when lots ripen at once. Faced with this surplus, Jason, a tutor at our farm's Cookery School, had the idea of turning them into delicious Ferments. As a strong interest of his, it only made sense for Jason to pair his passion for fermenting with our unwanted wonky veg, helping our farm move ever closer to our zero waste goals.
Jason now leads our in-house Fermentary and has been working hard with his team to develop our new organic ferments range. If ferments are new to you, they are much more delicious than they may sound. As one of the best forms of food preservation, fermenting retains the nutritional content of fresh food, breaking down the vegetables and making them more digestible and flavourful. With an acidic or sour taste and a crunchy texture, ferments are great for lightening rich flavours and heavy meals such as barbecues in the summer or casseroles in the winter.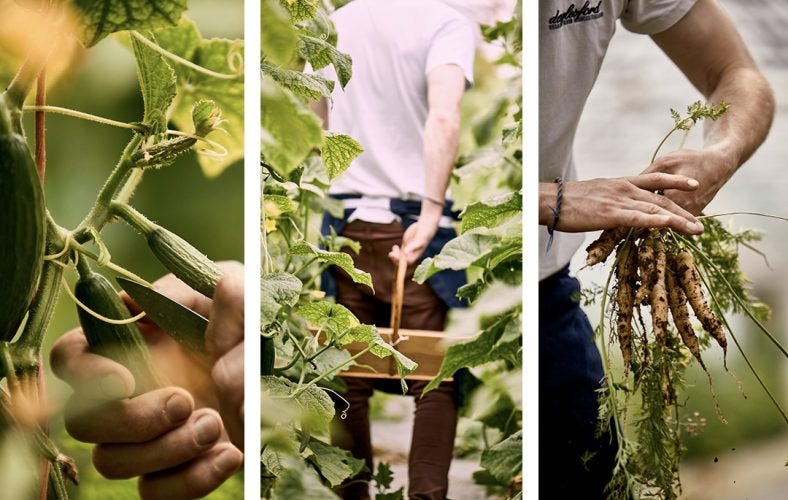 The process of fermentation is straightforward: pick your vegetable, massage with salt until it releases a brine, then place it in an airtight jar covered with its own brine and leave it to develop. The process of fermentation will then begin, where the vegetables gradually break down whilst producing healthy bacteria in the form of probiotics. As healthy digestion is the foundation of wellness, these probiotics are a convenient and effective way to supercharge our digestion, encouraging healthy gut flora whilst offering a sustainable solution to excess or waste veggies.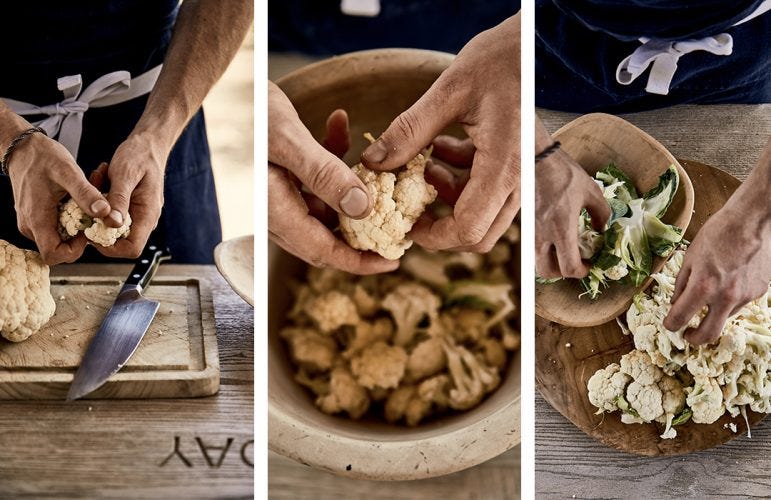 Our resident nutritionist and wellness expert Rhaya Jordan believes that we can actually get more nutritional benefits from vegetables once they are fermented and that they are a vital, easy addition to our daily diets – especially given that any vegetable can be fermented: "The bacteria in fermented vegetables synthesises extra B and K vitamins whilst encouraging a diverse bacteria population in your gut. In turn, it boosts immunity and supports our resilience to the changing seasons and temperature."
Nutritional benefits aside, over 90% of serotonin, the neurotransmitter that is linked to feelings of positivity, is made in your gut and has a soothing antispasmodic effect, so supporting this is essential. Rhaya added: "It is so important to have robust gut flora for mental health, and that means looking after it, feeding it good fermented foods and giving it lots of fibre."
SAUERKRAUT
Probably the best known ferment, sauerkraut is made from cabbage and salt, utilising gluts from our organic Market Garden. Sour in flavour with a pleasant crunch, it pairs deliciously with our organic smoked salmon and sourdough toast.
KIMCHI
A staple in Korean cuisine, kimchi combines cabbage, onions and radish with spices and seasonings for a sour, hot flavour with a pleasant acidity. Try it in a toasted sandwich, recommended by our Fermentary Manager Jason.
TURMERIC PICKLED CUCUMBER
Pickled in cider vinegar made from our own Market Garden cider, our turmeric pickled cucumber takes advantage of leftover gluts on our farm. The sweet cucumber contrasts beautifully with sour pickling liquid, and there's added warmth from chilli and turmeric. The next time you have a BBQ, try a serving of it on the side.
PICCALILLI
A pickle rather than a ferment, our piccalilli uses vinegar to preserve the vegetable rather than ferment it. Traditionally made during the harvest season using leftover gluts, our first batch is made with cauliflower and cucumber. Pair it with our organic Gloucester ham for a mouthwatering fusion of sweet and sour, or try it tossed into an omelette.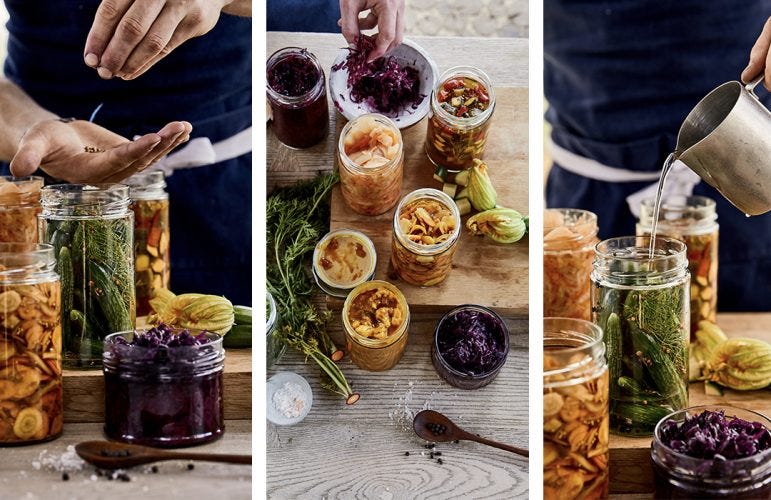 We're delighted that our new organic ferments range takes our surplus organic vegetables and turns them into fibre-rich ferments which smell and taste delicious. Explore our range in our Farmshops and online.