5 Day Daylesford Organic Meal Plan
A resilient immune system, restful sleep and a healthy balanced gut are the foundations for feeling your very best. Our award-winning 'real meals' – freshly-prepared soups, stews and more – are made from quality organic ingredients to provide you with healthy, delicious food that's simple to prepare. They form the basis of this five-day plan, created with two people in mind, prepared by our Daylesford chefs and delivered to your door.
Our resident nutritionist Rhaya says "Filling your diet with the best possible, whole food ingredients is a reliable way to look after yourself. People think you have to be super-strict to eat well, but in reality if you start with good quality food, you can relax, mix & match meals and eat what gives you pleasure.
"Eating a variety of different foods is beneficial for overall health, so this meal plan includes a diverse array of ingredients. Plenty of vegetables are included alongside small amounts of high quality organic meat, creating a sensible and balanced approach. People who do not eat meat can easily swap in vegetarian and vegan real meals and still get the quality and diversity in this meal plan."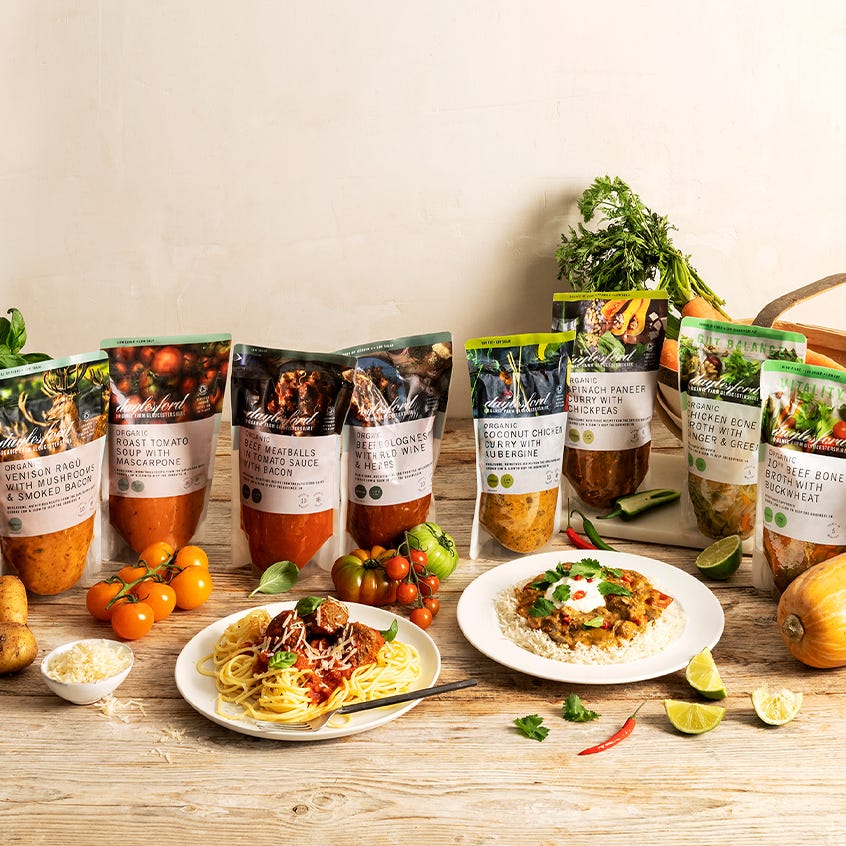 Our nutritionist says
"Coffee sometimes gets a bad reputation but it is filled with antioxidants, while our dragon well tea has even more. Meanwhile the immunity juice shot with ginger & turmeric is a digestive tonic with anti-inflammatory properties and the toasted nut 3 grain muesli is high in soluble & insoluble fibre. This breakfast will keep you full for longer while helping to improve gut flora, especially with the added kefir.
"For lunch, mushrooms are an easily overlooked superfood; the whole family of mushrooms supports the immune system and gut flora. Truffles add a luxurious element to this soup which actually benefits your health; when you get pleasure from food, you are less likely to overeat and are more likely to feel satisfied. Finding food delicious also makes people relax, which aids increased absorption of nutrients."
Our nutritionist says
"The collagen-rich chicken broth at lunch is fantastic for the gut.
"The purple pigment in beetroot is a powerful antioxidant, even in the form of these beetroot crisps which are dehydrated when raw to retain their optimum nutrition. The broccoli recommended at supper time is one of the most nutrient-dense foods we can eat. It is incredibly high in sulfur-based antioxidants which are great for the liver and skin."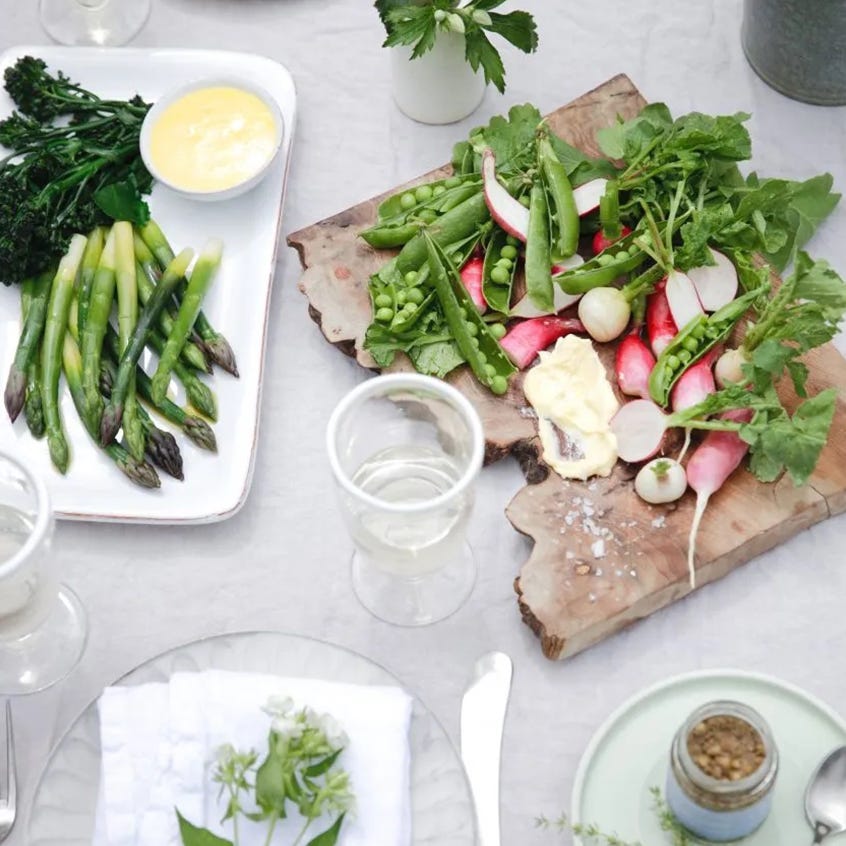 Our nutritionist says
"Packed with psyllium husks, oats, sunflower seeds, linseed, flaked almonds & chia seeds, our good life bread may be more expensive than the average loaf but actually offers amazing value. Satisfying and delicious, the high-fibre ingredients are brilliant for your gut.
"Raw activated nuts have been soaked in filtered Himalayan salted water just to the point of sprouting, which makes them more digestible and the protein more absorbable."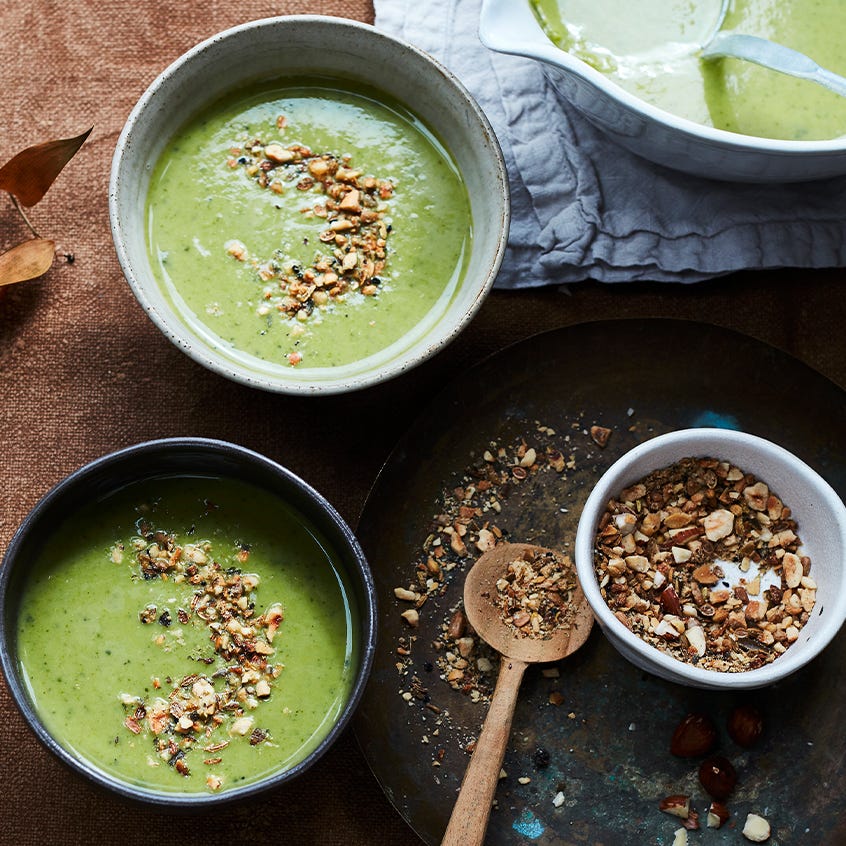 Our nutritionist says
"An ordinary, quintessentially British ingredient that just happens to be an incredibly nutrient-dense superfood, watercress is one of the few plant-based sources of vitamin K, vitamin D and iodine, all of which can be challenging to include in your diet.
"Lamb is an excellent source of iron while quinoa is high in protein."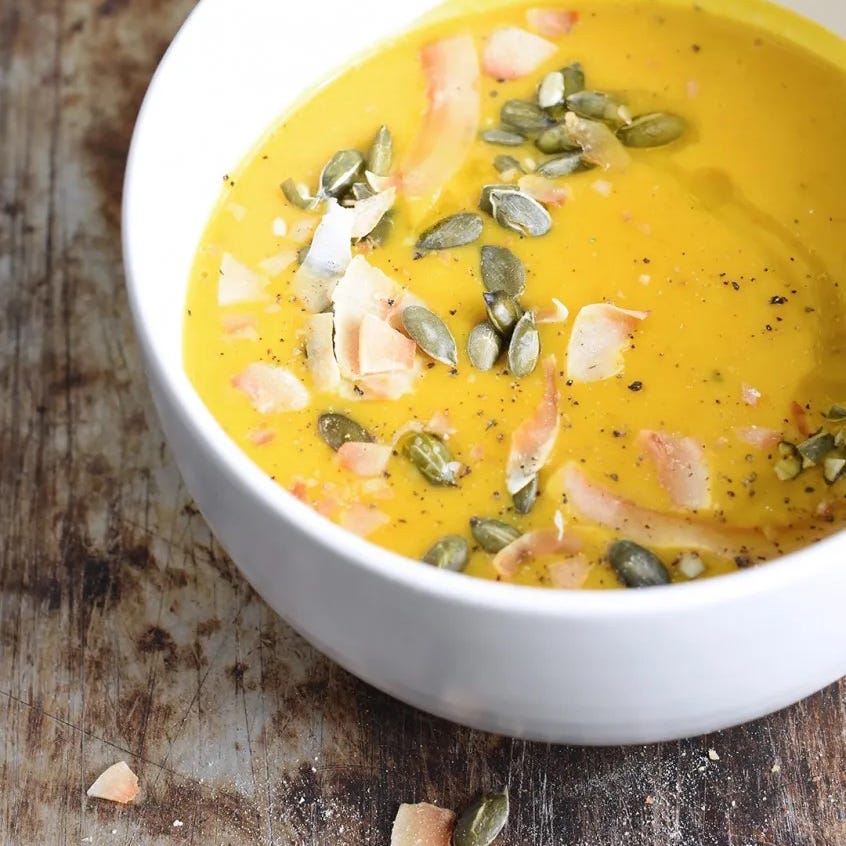 Our nutritionist says
"A protein-rich breakfast such as this smoked salmon omelette fuels energy for exercise, tissue repair and keeps blood sugar stable. The soup is rich in beta-carotene."