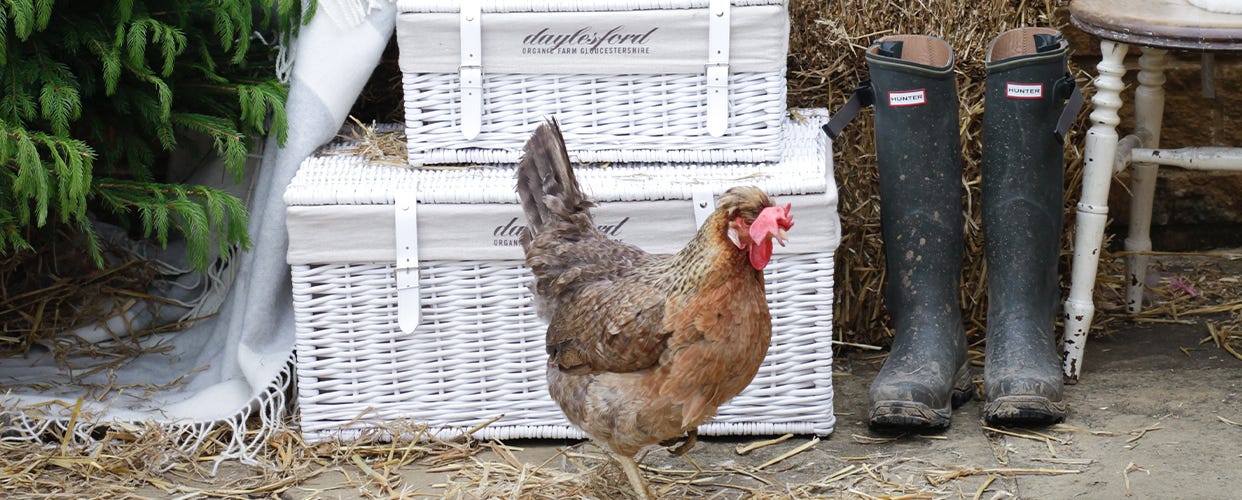 We prefer reusable hamper baskets, jars, boxes and tins in long-lasting materials rather than single-use disposable packaging.
Read on for some ideas on how to repurpose our beautiful, cotton-lined and sustainable wicker hamper baskets.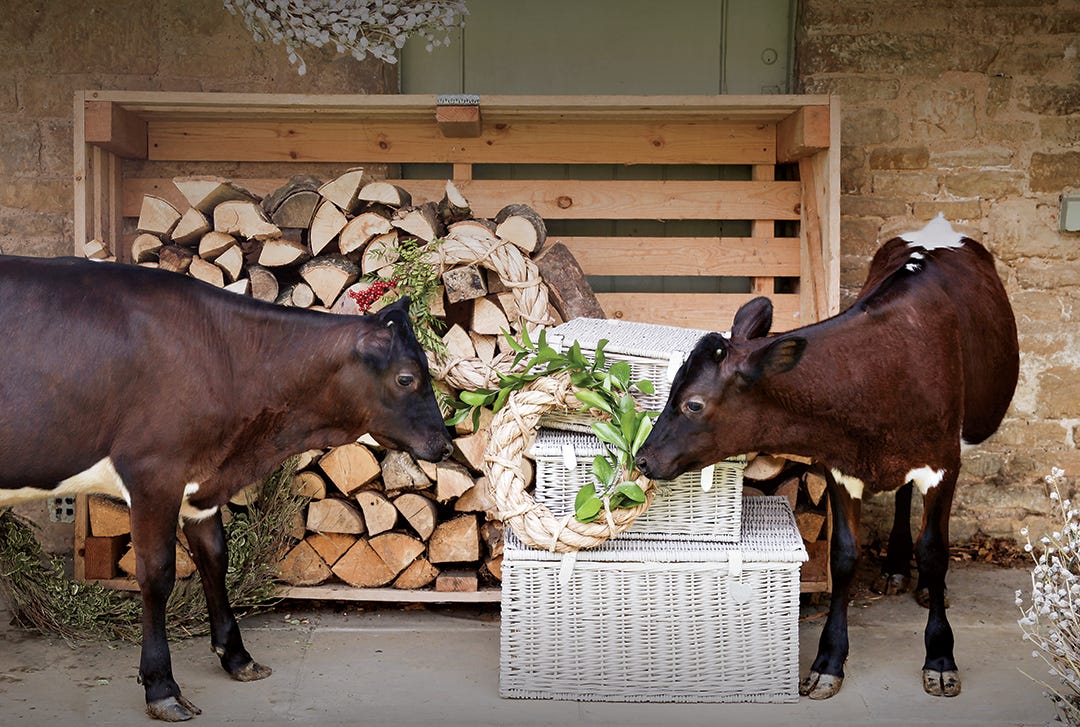 1 - PASS IT ON
Refill with personal favourites, homemade food & drink and meaningful trinkets to create your very own hamper for loved one.
2 - LOG BASKET
The generous size of our hamper baskets is ideal for storing logs, kindling and paper by the fire. The cotton lining is handy for capturing splinters and the lid keeps everything hidden away neatly.
3 - DECLUTTER
Ideal for busy hallways, keep a hamper basket near the front door to store hats, scarves, dog leads or whatever else you need to grab on your way in and out.
4 - PET BED
For small or medium sized furry friends, use a hamper basket as a bed. The cotton lining makes the perfect base to pile cosy pillows and blankets on top.
5 - TOY CHEST
A stylish take on a toy chest, our white wicker hamper baskets make putting away children's toys quick and easy. Or, fill yours up with dressing up outfits for hours of fun.
6 - BATHROOMS
The neutral white colour of our hamper baskets means they are brilliantly versatile and will work as a tidy in most bathrooms as a home for toiletries, cleaning products and toilet rolls that you want to keep hidden.
7 - PLANTING
Our Cotswolds farm's Garden Room team re-use hamper baskets to create stunning seasonal floral displays for the home. Consider one of our floristry courses then try experimenting at home.
8 - WEDDINGS AND SPECIAL OCCASIONS
A stylish addition to any wedding or special occasion, a hamper basket could be just what you need to set off your decor. Fill it with sparklers, confetti, orders of service or blankets for when the temperature drops.
9 - KITCHEN
Possibly one of the most common places to get cluttered easily, the kitchen would make a great home for your new hamper basket, holding dried foods, utensils, accessories and reusable food containers.
10 - PICNIC BASKET
We love to eat al fresco when the weather is warm enough and our white wicker hamper baskets are the perfect companion for storing and transporting picnic essentials.
11 - CAR TIDY
Keep your back seats or boot tidy with our hamper baskets. Ideal for everyday use, they keep car-bound items all in one place, so there won't be anything rolling around as you drive.