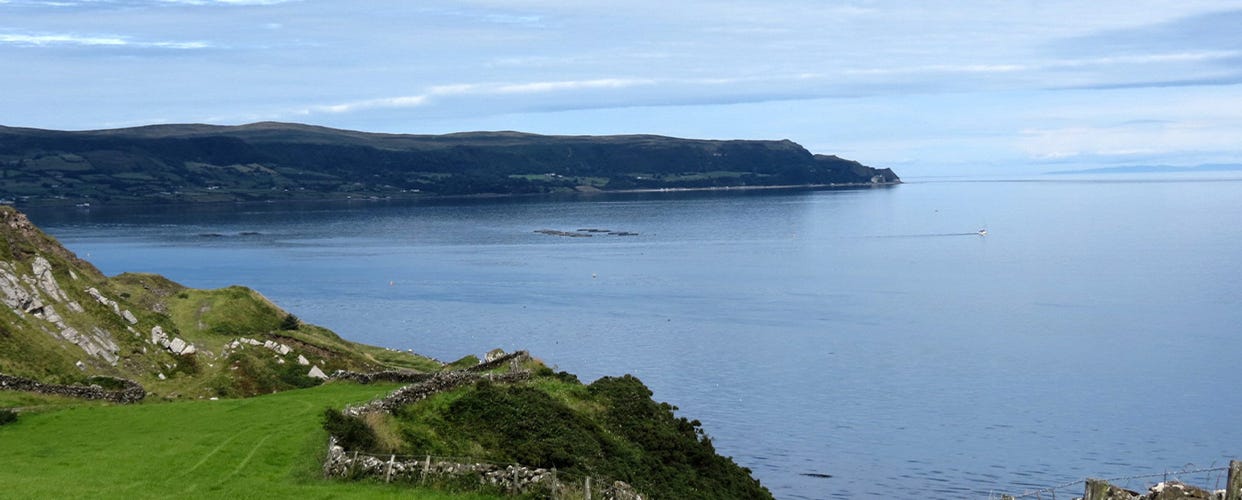 Meet our supplier: Glenarm Organic Smoked Salmon
Offering a sustainable alternative to a depleting fishing industry, Glenarm Organic Smoked Salmon are true pioneers in their field and the taste of their sustainable, high welfare and delicious salmon shows how much attention is given to each and every salmon they grow.
With a philosophy built on three pillars of working – organic, animal welfare and environment – Glenarm is not what could be described as a conventional salmon farm and is proud to own the entire growing, harvesting and smoking process from start to finish.
Producing their smoked salmon in cages located in the Irish sea, Glenarm's two farms lay just 11 miles apart on the North Antrim coast, the first for their organic young salmon – known as smolts – and the second for their growing salmon.
Because they work in the sea, the company deals with Mother Nature regularly – a challenge when eight foot waves abound. However, a ratio of 1% salmon to 99% water means the salmon can swim around the cages with plenty of room.
The tidal water in the cages is fresh and fast-flowing, meaning they are flushed regularly with the pristine waters of the North Atlantic. This results in a great amount of swimming which means the salmon grow strong, lean and of very high quality.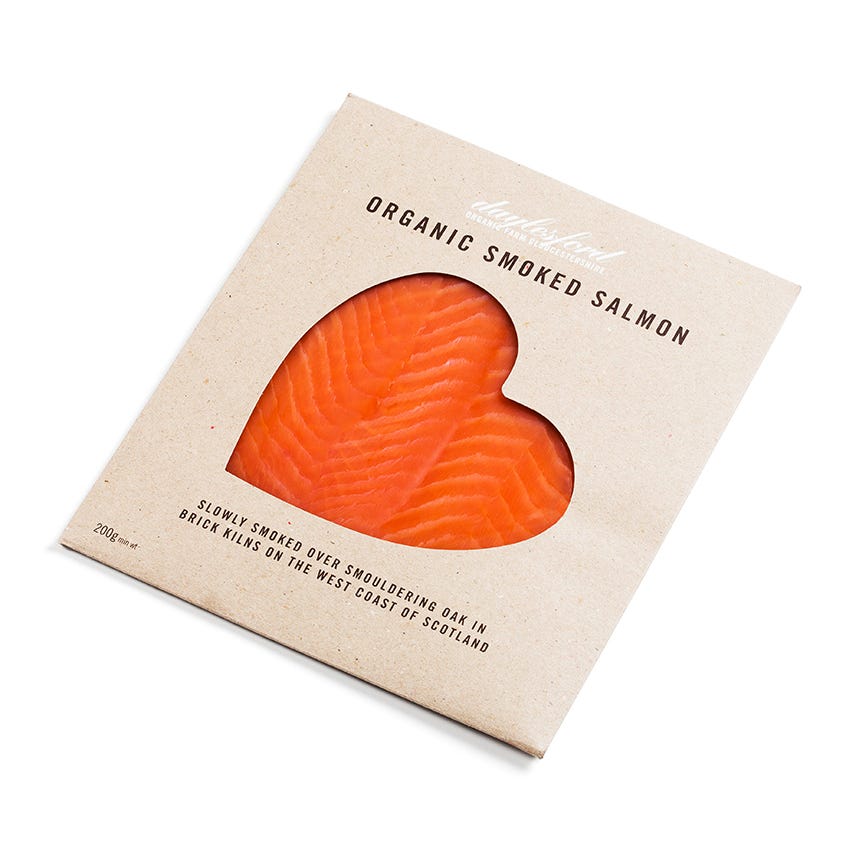 "We like to think of our organically farmed smoked salmon as a real and sustainable alternative to naturally occurring wild fish."

Norman Murray, Commercial Director
In the way that we practice organic farming at Daylesford, no antibiotics or pesticides are used on Glenarm's smoked salmon and this is integral to their organic accreditation. Their salmon are also safe from potential environmental issues like sea lice due to the fast-flowing water.
The salmon are fed a fully sustainable diet which is served by hand by the farm's technicians. These technicians monitor the salmon's behaviour, check the water temperature and consider the wellbeing of the fish, making sure they only feed the salmon according to their appetite.
Great care is taken with the ocean, too. The way the salmon are farmed does not deplete the ocean's natural wild salmon resources and allows the fish to closely replicate the behaviour of their wild counterparts. Their natural diet also means that any uneaten feed that falls onto the sea bed has no negative impact on the flora and fauna thriving there – though any excess is kept to a minimum by feeding only to appetite.
After harvesting, the salmon is beautifully transformed into smoked salmon using a 110 year old curing recipe. Organic salt and sugar are applied before the salmon is traditionally smoked and sent to our farmshops. Purchase this delicious smoked salmon online or visit any of our farmshops.


We're proud to work with suppliers that hold the same values of working as close to their hearts as we do.